The chair of the EU pension fund regulator is looking forward to the review of the IORP II Directive covering diversity of decision-making bodies, she said in an interview during a PensionsEurope conference today.
"In the banking regulation there is concrete language on expectations of diversity on boards, but that's missing in Solvency II and IORP II and I think it would be good to have that in," said Petra Hielkema.
"By now we know that having more diversity in these decision-making parts of an organisation is very helpful to bring about good decisions."
IPE understands that the diversity considerations could extend beyond governance structures and board composition to cover unequal outcomes and product and scheme design.
EIOPA's role will be to provide advice to the European Commission about the next steps for the IORP II Directive, although it has not yet received the call for advice. Hielkema said she expected it "before summer", with EIOPA then to work on it until 2023. The Commission has previously said it may not be able to submit its review of IORP II in 2023 as planned.
Some aspects of what the review of IORP II will cover are to an extent already known, based on a review clause in the legislation itself. For example, this says that the review should consider cross-border activity, the pension benefit statement, and the experience of applying IORP II itself.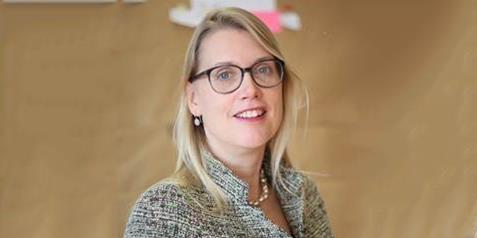 The review of the legislation might also include sustainable finance matters, because, as Hielkema pointed out, the Commission's renewed sustainable finance strategy contains "ambitions for pension funds". These have to do with the concept of double materiality and with the prudent person principle.
'Giving something back' for data requests
The interview with Hielkema also touched on EIOPA's pension fund stress test and the supervisor's proposals for new information-gathering from pension funds to close data gaps.
On the stress test, Hielkema said that a month ago she would have immediately said the most important part of the exercise was the climate part, but that given recent developments she was very pleased it also included questions about the impact of inflation. EIOPA was also monitoring this very closely, she said.
On the subject of reporting requirements, interviewer Janwillem Bouma, chair of PensionsEurope, asked if EIOPA could offer the pension fund industry something in return for implementation costs, given that EIOPA – and the European Central Bank – already had more data at their disposal.
"Can you give something back to us in terms of what we learn from the data and do you plan to publish any learnings from the data? Because we haven't seen that yet," he said.
Hielkema replied that this was a fair question and that EIOPA acknowledged that there were implementation costs and supervisory needs, "so you have to strike a balance".
She also indicated that EIOPA giving something back to the industry required it to gather more data, at least in some member states where certain information was not being submitted to national supervisors.
"You should be confident that what you are sharing publicly about a market is fair," she said.
She said more benefit could be drawn from the data EIOPA already collected and was looking to collect.
"I think the fact that we have all this data creates a need to see what we can do with it, what we can report on, what we can share, and that's very much on my list, but we will need some good data sets," said Hielkema.
As part of its consultation, EIOPA has also proposed changes to align Solvency II and IORP reporting frameworks. Commenting on this, Hielkema emphasised that this was genuinely about alignment and that she had "no ambition to introduce Solvency II capital pillar one requirements for IORPs".

Susanna is deputy news editor at IPE. At IPE she covers responsible investment and EU regulation, but also enjoys reporting on developments in and around the UK pensions industry. Having been a financial journalist since 2008, Susanna started her career as a corporate governance/corporate social responsibility analyst at proxy advisory firm PIRC.
View full Profile