Shareholders need not have a binding vote on remuneration reports of listed companies, according to Dutch institutional investor lobby Eumedion. It prefers an "intensive dialogue" between shareholders and non-executive directors.
A majority of shareholders of several Dutch companies, including electronics firm Philips and paint maker AkzoNobel, voted against the remuneration reports of their executive boards last year. However, their opposition had little effect as shareholders in the Netherlands only have an advisory vote on executive pay.
This prompted Eumedion to announce an investigation into the question of whether a binding rather than an advisory vote on remuneration reports would lead to fewer "remuneration excesses."
The analysis Eumedion commissioned to research agency Reward Value did not produce evidence that a binding vote on remuneration reports would be effective in curbing such remuneration excesses, according to Frederic Barge, director of Reward Value.
France
"We did not find a statistically significant relationship between a binding or an advisory vote and remuneration," said Barge, who noted, however, that lack of data makes it difficult to draw hard conclusions anyway.
The only country that has a binding vote on remuneration reports (since 2016) is France.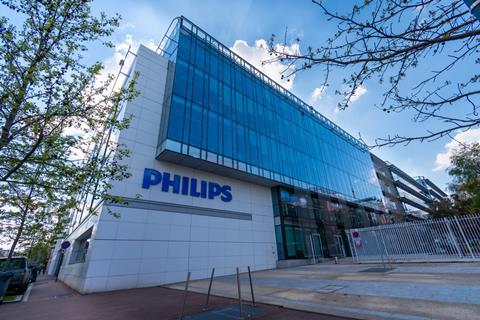 Barge also spoke to a small number of investors for his research. "Their opinions vary. Some Dutch investors still support a binding vote. Support is lower with Anglo-Saxon and other foreign investors. Moreover, during a focus group session the point was made that a binding vote for shareholders would not be in line with a multi-stakeholder approach that is currently on the rise in Europe, as it would only extend rights for one specific group of stakeholders," he explained.
Dutch pension asset managers PGGM and Achmea IM support Eumedion's decision to abandon its push for a binding vote on remuneration reports.
"The responsibility for a sound remuneration policy and its implementation lies with the supervisory board," a PGGM spokesperson said. "Through the possibility to fire non-executive directors shareholders already have enough instruments at their disposal."
MN, the asset manager of the metal schemes PMT and PME, declined to take a position on the topic as it had not yet seen the research in question.
Shareholders rights directive
Eumedion has proposed instead to try to strengthen shareholder rights at an European level. "We want the EU shareholder rights directive to be changed," said Eumedion director Rients Abma.
As is the case in a number of other European countries, shareholders of Dutch companies have the right to reject the remuneration policy of a company, but this power tool is not always effective in practice.
"If their remuneration policy is rejected, according to current rules a company can simply continue with their existing policy. That way, a stand-off between board and shareholders can come about that can last for years. We want to address this problem during the consultation of the European shareholder rights directive that will start this year," said Abma.
More intensive dialogue
Besides, Abma wants to do his best to "improve and intensify" the dialogue between shareholders and non-executive directors who are in charge of renumeration policy. PGGM and Achmea IM also want companies to improve transparency about their renumeration criteria.
"Listed companies that regularly and constructively talk to their shareholders about these matters, also outside the annual general meeting, tend to receive more support from their shareholders too," a PGGM spokesperson added.

Tjibbe is IPE's Netherlands correspondent. He splits his time between IPE and its Dutch-language sister publication Pensioen Pro. Before joining IPE following a move back to Amsterdam, Tjibbe worked in London for several years writing about fund selection and portfolio construction trends.