Fitch Group is today launching Sustainable Fitch, a business unit that will offer a comprehensive range of ESG services, including ratings at an entity, instrument and framework level for all asset classes globally.
The ESG Ratings coverage will initially be focused on the ESG-labelled market, but in time will move onto the conventional bond market, and eventually comprising the entire fixed-income investable universe, Gianluca Spinetti, head of product development at Sustainable Fitch, told IPE.
Marina Petroleka, global head of ESG research at Fitch Ratings, said: "We have created Sustainable Fitch with the specific needs of the fixed-income market in mind. The information market is too fragmented and often an opaque ecosystem, so we wanted to produce services and tools that investors would engage with."
Sustainable Fitch will be able to provide completeness of information, she added.
The new ESG Ratings are backed by clear methodologies, with analysis undertaken using the same trusted principles and platforms that also underpin Fitch credit ratings.
Spinetti explained that the ratings will provide an objective, full assessment of ESG performance at entity, instrument and framework level, allowing for detailed comparability. The ESG Ratings are both modular and granular, show clearly how they are derived, and are backed by Sustainable Fitch's team of ESG analysts.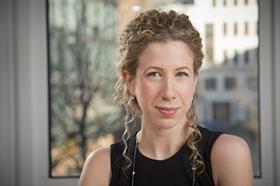 Coverage will not be limited to the Fitch credit ratings universe or the existing universe of green or sustainable-linked bonds.
The launch of Sustainable Fitch follows the introduction of a scoring system a couple of years ago to show how ESG factors would affect the agency's individual credit rating decisions.
The new business will be headed by Andrew Steel, managing director and global group head of sustainable finance.
"Investors want transparent, cross comparable ESG ratings that look beyond labelling or targets to assess ESG fundamentals," said Steel in a statement.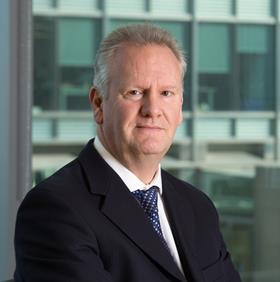 "Sustainable Fitch will provide investors with best-in-class ESG Ratings, supported by data and analysis backed by the key tenets of consistency, comparability, coverage and granularity," he added.
Paul Taylor, chief executive officer of Fitch Group, said: "We have spent a lot of time assessing what is currently available in the market, listening to and gathering feedback from investors and other market participants. Our new ESG Ratings product is in direct response to what the market is asking for, as was the case in 2019 when we created our ESG Relevance Scores with investors in mind."
Spinetti added that the group is taking feedback and working with a selective number of investors globally who have been 'early adopters' of the new products.
To read the digital edition of IPE's latest magazine click here.