Fondaereo, the Italian pension fund for pilots and flight attendants, is planning to become a cross-border scheme, opening up to members employed in European countries other than Italy.
"The project is to turn Fondaereo into an European pension fund," chair Giovanni Platania said during a webinar held this week by the scheme to introduce new investment options for members.
This would give personnel of airlines around Europe the possibility to join the pension fund or continue to hold contributions accrued in the scheme, an impracticable option currently, he said.
Director general Giuseppe Chianese added that Fondaereo is now studying how viable the plan is to create a cross-border pension fund.
The idea is to allow employees of airlines, members of Fondaereo that find a job in companies outside Italy, or sent to work abroad from Italy by an airline, to continue to contribute to the scheme, Chianese said during the webinar, adding that the goal is to finalise the project next year.
Meanwhile, the pension scheme has reorganised its investment sub-funds, reducing them from four to three, but starting at the same time new investment options from 1 December.
The scheme will close down the sub-fund Prevalentemente Obbligazionario/Protezione, moving members to the Bilanciato/Equilibrio sub-fund, renamed Equilibrio, it said.
The three sub-funds will include Equilibrio, Crescita and Garantito, with allocations to bonds in the Equilibrio sub-fund going up to 70% from 65%, while allocations to equities will decrease to 30% from 35%, according to the scheme.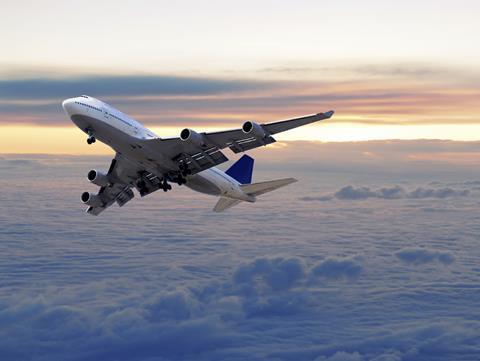 "Members can chose to invest contributions [at the same time] in both sub-funds, Equilibro and Crescita, by choosing one of the three [new] investment options available from 1 December," Chianese explained.
One option allows members to invest 75% of their contributions in Equilibrio and 25% in Crescita. With this option, the scheme allocates 40% of assets in equities and 60% in bonds.
A second option foresees a 50% split between Crescita and Equilibrio, with the same amount of assets invested in bonds and equities; and a third option woudl be to invest 25% in Equilibrio and 75% in Crescita, with 60% of the assets invested in equities and 40% in bonds, according to the scheme.
Members have the possibility to adjust their investment strategy over time, modifying the risk/return profile, Chianese said.

Luigi is IPE's Berlin-based DACH correspondent. His coverage includes regulation and the latest pensions and investments trends, and, being a native Italian, he also covers Italy's pensions market. He has reported from Italy and Germany on international politics and business for European and US publications including USA Today, Bloomberg BNA and for the investigative magazine L'Espresso. He was previously Germany correspondent for Mergermarket covering M&A.
View full Profile