The possibility of forcing further closure of defined benefit (DB) schemes "by the back door" was among various aspects flagged in a plethora of initial industry reactions to The Pension Regulator's (TPR) consultation on how it intends to develop a new code of practice for DB funding.
Comments were both about what was in the consultation document as well as what was has been left for TPR's second consultation, such as how it plans to enforce the code and the final guidelines for a proposed standardised "fast track" route to valuation compliance.
Paul McGlone, partner at Aon, said: "It's understandable that a consultation should be open, and not final, but it's very difficult to comment helpfully on a concept alone, with just a few clues as to where the parameters will be set."
Andrew Coles, CEO of newly-formed pension advisory business Isio, said the regulator's consultation document posed more questions to the DB pensions industry than it answered.
"A key question is how quickly sponsors have to meet pension deficits and the regulator has reverted to its language of some years ago 'as quickly as affordable'," he added. "This could force employers to meet deficits unnecessarily rapidly, and we believe the regulator should focus on defining a short period – the suggestion of six years is mentioned – rather than language which is open to interpretation."
Joe Dabrowski, head of DB, LGPS and standards at the Pensions and Lifetime Savings Association, said: "TPR has clearly done a lot of thinking around the eight very sensible guiding principles but there's usually devil in the detail that will need careful consideration.
"This includes the new funding assumptions, assessment and changes proposed to schemes' ability to benefit from a strong employer covenant," he added. "It will also effect schemes' thinking around long-term strategies – and whether to run on, consolidate or buy-out."
Future of open schemes
One of the themes of TPR's first consultation is open schemes, which the regulator says the DB funding code should address given that the majority of schemes are still open to future accrual and, of those, "an important proportion" of members and assets under management are in schemes open to new members.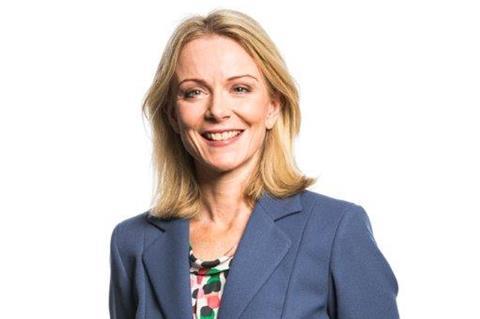 "It could push up costs so high that DB pensions become a thing of the past"

Susan McIlvogue, head of DB at Hymans Robertson
Susan McIlvogue, head of DB at consultancy Hymans Robertson, said TPR's proposals will hit remaining open schemes particularly hard, as the same requirements would apply to them as closed schemes.
"This could force further DB closures by the back door, by pushing up future service contribution rates, and ultimately lead to the acceleration of the disparity between the security of accrued DB benefits and the level of pension provision for future service and future generations," she said.
"Likewise," she added, "it could force more stressed employers into insolvency at the expense of trying to secure DB benefits, further tarnishing the reputation of DB in the corporate world, and potentially undermining promising initiatives like collective defined contribution.
"Put simply, it could push up costs so high that DB pensions become a thing of the past."
Her comments at least partially echo those of consultancy LCP, which has claimed that hundreds of schemes will have to close, and that employers will be expected to pay more money into the scheme and come under greater pressure to prioritise pension contributions over dividend payments.
Bob Scott, senior partner at LCP, said: "There is no doubt that these proposals, coupled with the laws currently going through parliament, mean that the regulator is going to be taking a tougher line on the funding of company pensions and represent a huge shake-up.
"There are still nearly 3,000 open defined benefit pension schemes and these proposals could easily lead to a wave of closures."
A TPR spokesperson commented on LCP's views, which were released on the basis of the consultancy seeing an embargoed copy of today's consultation document.
"We cannot know what the impacts will be yet since this is the first stage of an open consultation," the spokesperson said. "The first consultation document asks for feedback on a range of proposals and ideas rather than a set of prescriptive measures.
"We are mindful of potential impacts on employers and will, after we receive feedback from this consultation exercise, carry out an impact assessment to make sure that member security and impacts on employers are appropriately balanced."
The spokesperson added: "Affordable recovery plans and considerations around employers' sustainable growth remain key tenets of our approach. Schemes with affordability constraints won't be required to pay more than they can afford. However, we expect employers who can afford it to support their schemes properly."
On the subject of open schemes, David Fairs, executive director for regulatory policy at TPR, yesterday told journalists there was a large variety of open schemes, with many sharing characteristics of closed schemes.
"For those schemes that are essentially closed they will reach a stage of maturity and we think it's important schemes plan for that," said Fairs.
"For those schemes that are genuinely open with a flow of new entrants they are going to take a very long time to mature, if ever, and so the risk that we will tolerate within those schemes, and therefore the assumptions, means that they can take more investment risk over a very long period."
Investment herding?
Investment risk is another of TPR's main overarching themes, with Aon noting that the consultation document "although this is nominally a funding code there is a lot of material on investment".
This included the introduction of an asset stress test and mandatory de-risking over time.
"The investment community will need to engage with this consultation – it cannot be left purely to actuaries"

Daniel Haxby, senior risk consultant at Aon
Daniel Haxby, senior risk consultant at Aon, said: "While TPR states its role is not to direct how trustees should choose to invest, it is difficult to see how the combination of prescriptive journey plan parameters and maximum tolerated risk will not have a major impact on schemes' asset portfolios.
"While funding level de-risking is not ruled out, time based de-risking is definitely ruled in – and the extent to which covenant gives any leeway to investment strategy is uncertain.
"The investment community will need to engage with this consultation – it cannot be left purely to actuaries."
Hyman Robertson's McIlvogue said there seemed to be a "particularly acute" risk of herding with regard to investments, "as schemes going down fast track will all be chasing similar strategies, pushing up the cost of those assets".
TPR has said it does not know how many schemes might adopt the fast track valuation compliance route, as this would depend on the final guidelines for this approach, which will be covered in its second consultation.