Vienna-headquartered insurer Uniqa has ceased the development of a Pan-European Personal Pension Product (PEPP) due to concerns about legal risks, an official at the organisation said during a workshop on the new EU product earlier this week.
Hugo Prenn, financial product structuring specialist at Uniqa Insurance – and a member of EIOPA's PEPP expert panel – said the insurer believed the PEPP product had many positive aspects but that it had stopped developing a PEPP because of the very detailed risk-return requirements set out in the so-called regulated technical standards.
He said these required outperformance of inflation by 80% while limiting losses to a certain probability and that the insurer could not come up with a solution meeting these requirements given current market levels.
"We tried all investment strategies but we can't comply with this regulation and therefore we cannot offer these products," he said.
He said the outcome of Uniqua's efforts was confirmed by research from Institute for Finance and Actuarial Science in Ulm, Germany. Earlier this year specialists linked to the ifa Ulm published a research note on specifications for requirements for risk mitigation techniques and the Basic PEPP, saying that in the current capital market environment, none of the products analysed met the requirements.
Berlin-based fintech company Vantik is aiming to become an authorised PEPP provider and founder Til Klein, also a member of EIOPA's PEPP panel, said the 1% cost cap for the Basic PEPP was not such an issue for digital providers and that the biggest challenge was more on the risk/performance side, with more discussion with and work by regulators needed on this.
"The big question for us is how will a civil court see this"

Hugo Prenn, financial product structuring at Uniqua Insurance
Prenn, however, said the insurer was confident it could work out a way to comply with the PEPP requirements in discussion with the regulator but that there were many open questions and "the big question for us is how will a civil court see this".
"Because in a negative market scenario we will have unhappy customers who will sue us with the help of skilful lawyers," he said. "Every little aspect that is not clear in the regulation creates a certain legal risk for us and legal practice is very consumer-friendly. I don't want to criticise this but it creates legal risks for us and these legal risks need to be covered with the 1% that we can earn on this product."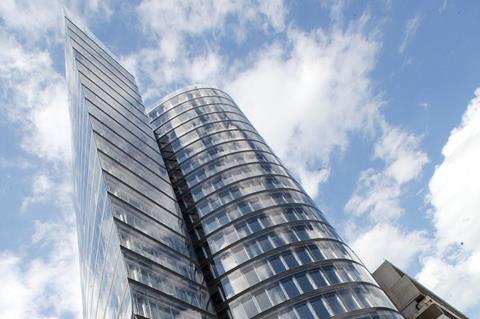 He said it was disappointing for Uniqa that after the long road leading up the PEPP regulation coming into force, it could not offer a product. "That's somehow sad," he said.
EIOPA ready
The workshop, a joint European Commission-EIOPA affair, was held to coincide with the PEPP regulation coming into effect, on 22 March.
Tim Shakesby, head of conduct oversight at EIOPA, said the supervisor had been working with national competent authorities to develop familiarity with and a supervisory processes for the PEPP "and I'm happy to say we're ready for this now".
"We've done the work we needed to do and now we're in the period where applications can be made by those on the market side who want to bring a PEPP to market," he said.
As previously reported by IPE, there are doubts about the level of provider take-up of the PEPP in the near-term for reasons including questions about PEPPs' tax treatment and commercial attractiveness. There are no authorised PEPPs so far in EIOPA's register.
Shakesby said the "starting gun" for applications had been fired but that PEPPs wouldn't be available for the consumer due to the need for EIOPA to conduct due diligence.
"I can't really estimate when the first PEPP will be in the hands of the first customer but today [Tuesday] is the critical starting point of being able to make those applications as a PEPP provider," said Shakesby.
EIOPA has now conducted two surveys about provider interest in the PEPP. Shakesby suggested just under 20% of providers said they were thinking about launching a PEPP or had plans in place.
"So it's not going to be purely theoretical in a few months, that's the way it's looking for us at the moment. Overall we're ready, we're confident, now we wait."
Peter Ohrlander, pensions and insurance policy officer in the European Commission's financial services department, said it had been a long journey to get to the point of the PEPP framework going live, and that he'd been told there was interest in other parts of the world to learn more about the product.
However, he also acknowledged "we also have a journey in front of us".
"From an EC perspective and I think I also speak for EIOPA, clearly we will do everything we can to try to answer as many questions as we can," he said. "Our lines are always open to try and resolve as many issuers as we can as fast as possible."

Susanna is deputy news editor at IPE. At IPE she covers responsible investment and EU regulation, but also enjoys reporting on developments in and around the UK pensions industry. Having been a financial journalist since 2008, Susanna started her career as a corporate governance/corporate social responsibility analyst at proxy advisory firm PIRC.