Despite more support from some US entities, only 15 out of 102 shareholder resolutions on climate and social issues received majority support from asset managers in the past year, according to research from campaign group ShareAction.
It said there was little change from "crucial laggards" BlackRock and Vanguard, who each supported fewer than 15% of the resolutions analysed.
An additional 17 shareholder proposals would have reached the 50% threshold if one or more of BlackRock, Vanguard or State Street Global Advisors (SSGA) had changed their vote.
The former two voted against all the resolutions, and SSGA against 11 of them.
JP Morgan Investment Management, Wellington Management International and Northern Trust Investments starkly improved their scores, the latter the most. It supported 79% of the shareholder resolutions, up from 21% in the 2018-2019 period.
Northern Trust is the highest ranked US asset manager, in 18th position.
Smaller fund managers across the Atlantic top the ranking, with Impax Asset Management, Aviva Investors, PGGM Investments, Man Group, Legal & General Investment Management and NN Investment Partners all having supported more than 95% of the resolutions analysed.
On average, members of the Climate Action 100+ initiative had a better voting record than their peers, with members supporting 69% of climate resolutions compared with 39% for non-members.
However, CA 100+ members Nordea Investment Management, BlackRock, Lyxor Asset Management, Credit Suisse Asset Management and Ninety One voted for 50%, or less, of climate resolutions.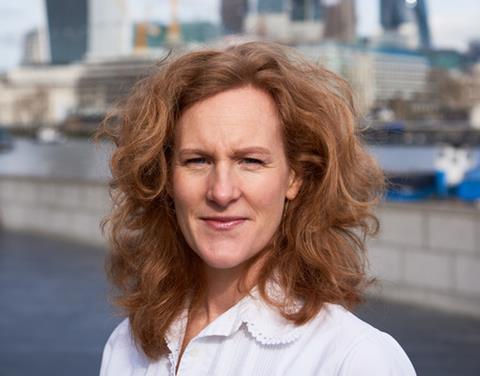 SSGA yesterday announced it was joining Climate Action 100+, which now involves 545 investors representing nearly half of all managed assets in the world.
ShareAction also analysed the voting rationales provided by at least some asset managers, saying this showed that their private engagement could stand in the way of climate action.
"As responsible investment strategies surge in popularity, voting on shareholder resolutions is a key test of authenticity and commitment," said ShareAction chief executive officer Catherine Howarth.
"We applaud asset managers who voted with conviction in 2020's proxy season on social and environmental resolutions. Pension fund clients of asset managers exposed as having a weak voting record must urgently challenge the gap between rhetoric and action on behalf of their beneficiaries."
Colin Baines, investment engagement manager at Friends Provident Foundation, said the findings were "shocking".
"Asset managers must do ESG meaningfully, and that means opposing management when required," he said. "Asset owners are becoming increasingly wise to greenwash and the disconnect between some managers' marketing claims and their ESG practice. The voting records uncovered in this report exemplify this."
ShareAction's research showed there was a slight increase in action-oriented resolutions in the 2020 AGM season, although disclosure-focussed resolutions continue to dominate.
On social issues, its research found that investors tended to support resolutions requiring companies to disclose diversity statistics but opposed those requiring disclosure of pay gaps.
Within the former category, investors showed a clear preference for gender-based disclosures over ethnicity-related reporting, ShareAction said. On average 46% of investors supported gender disclosures, compared with just 28% who voted in favour of resolutions asking companies to disclose both gender and racial pay gaps.
ShareAction counted abstentions and "do not vote" as a vote against. For the full ranking and more see the full research report here.
Looking for IPE's latest magazine? Read the digital edition here.