Mumbai's still gleaming new international airport terminal is a study of contrasts. Juxtaposed against the modernity of the facilities and the buildings that rank among the best in the world, lie sculptures and artwork inside that hark back to cultural themes that span 2,000 years or more.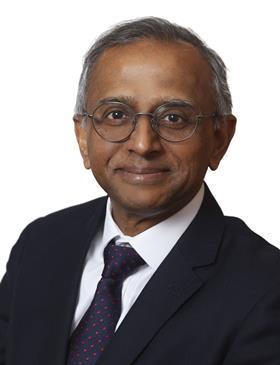 India has a right to be proud of its culture and its heritage. It is a country that has long been renowned for its tolerance. It is perhaps the only country in the world with significant Jewish groups that were never persecuted during a presence that, according to some estimates, spans back to the era of King Solomon almost 3,000 years ago. It is the birthplace of Buddhism, a religion that espouses a way of life of peace, loving kindness and wisdom (despite the violent actions of some who claim to be defending Buddhism in Myanmar and Sri Lanka). Hinduism, the religion espoused by the majority, is so encompassing that other religions can be subsumed within it to such an extent that Buddhism itself has virtually disappeared from the land of its birth.
Hinduism may be the dominant religion in India but it is not the only one. Indeed, India, in contrast to Muslim Pakistan, was created in 1948 as an explicitly secular state, giving equality of treatment within its constitution to all religions. Despite the creation at partition of West and East Pakistan (now Bangladesh) as explicitly Muslim states, India still ranks among the top three countries in the world in the size of its Muslim population, alongside modern Pakistan and Indonesia. It has a Muslim population of about 200m – about 14% of its own population and 11% of the world's total Muslim population. But within its borders are people who follow many other faiths including Christians of all denominations as well as Jains, Sikhs and Zoroastrians, all of whom can rightfully claim India as a homeland where they and their ancestors have lived since time immemorial.
Why is this all important? Because today under Prime Minister Narendra Modi, India is facing an existential issue that is polarising the nation. It centres on what should define its nationhood.
Modi came to power in 2014 on a wave of optimism as he portrayed himself as a leader able to tackle the corruption and red tape that had bedevilled India since independence. Certainly, for investors, the outlook has changed as India looks to be on the cusp of structural changes despite controversies over Modi's reforms. It may not be possible to tell whether India really has reached an inflection point in its growth trajectory, but the long-term prospects look better than they have ever been since independence.
Is Modi pursuing an agenda of liberalisation and economic growth for all India's citizens, or something else? That something else could be an agenda focused on what is described as 'Hindutva' – a form of Hindu nationalism championed by the Hindu organisation Rashtriya Swayamsevak Sangh (RSS). Modi reputedly joined the children's unit of RSS when he was eight years old. The RSS cadres form Modi's hard-core supporters dedicated to ensuring his re-election and the RSS philosophy is the ideological bedrock for Modi's ruling Bharatiya Janata Party (BJP).
My two-week long Indian trip in December was marked by riots across the country against Modi's Citizen Amendment Act (CAA) enabling Indian citizenship to be given to qualifying refugees from the neighbouring states of Pakistan, Bangladesh and Afghanistan.
Some of the protests were from the local populations in Indian border regions worried about an influx of foreigners; other protests were from the southern state of Tamil Nadu complaining that Sri Lankan Tamil refugees resident there for decades who had fled from anti-Tamil pogroms in Sri Lanka had not been included. Most protests were for one reason only – the act explicitly excluded Muslim refugees from eligibility for Indian citizenship. For Indians of all religious persuasions who were protesting, their anger was that Modi was willing to put in place criteria that discriminated explicitly on religious grounds – in direct violation of India's constitution.
The enactment of the CAA has put a shocking new perspective on Modi's rise to power. In 2002, during his time as chief minister of the state of Gujarat, anti-Muslim riots led to the deaths of over 1,000 people. Modi was cleared of complicity but the US, UK and several other European countries imposed a travel ban on him and he was refused a US visa in 2005. After he came to power, in his first term worries about a possible communal bent were put aside in a wave of euphoria.
The fiasco of demonetisation in November 2016, when the Indian government announced that 500 and 1,000-rupee notes were no longer valid, was proclaimed as a route towards clamping down on the black economy. It caused chaos and led to drop in GDP growth by up to 3% for the following year. Cynics claimed demonetisation was just a ruse to prevent funding of opposition parties to ensure a BJP win in the state elections of 2017 – by nuking the high denomination notes the hoards of black money donated to the opposition parties became radioactive and could not be touched.
Modi's latest actions seem to fit a long-term pattern of support for an explicit Hindutva agenda. Modi's focus on actions such as amending the provisions of the constitution which accorded special status to Jammu and Kashmir, also raises concerns that his focus is less on creating a dynamic economy and more on fostering the Hindutva philosophy of the RSS.
Perhaps what was most striking about my two weeks in Mumbai and Delhi was that I did not find a single person who spoke up in support of Modi. Yet the many people I met were representatives from the finance and investment sectors, from the press and from business. These are exactly the people who would have been expected to support a government purporting to be pushing through an agenda of liberalisation to create a dynamic economy. They complained that on top of all this, there are even more worrying developments – journalists who spoke out against the government were being subjected to harassment by government agencies, sudden checks by the Inland Revenue and so on.
Such actions, of course, may have been perfectly justified. But there is always a nagging feeling that they also may be attempts to gently muzzle a free but critical press.
For investors, India, like China, is a country too big to ignore. However, India may still be 20 years behind China in terms of its infrastructure. And despite the huge achievements of people of Indian origin outside India, the country itself, unlike China, has struggled to create an economy that can foster such talents. If Modi's biggest legacy is to have alienated the liberal intelligentsia through forcing through the RSS Hindutva objectives then India may find its most valuable exports will have been its people not its products.U