The Paris-based financial group Natixis has completed the restructuring of its asset management affiliate Ostrum in a new joint venture with La Banque Postale Asset Management.
The move creates an insurance and fixed income focused manager with €430bn in assets under management.
The restructuring carves out equity open-ended funds and convertible bond capabilities, including €7bn in assets and 21 staff. These were transferred to the Paris-based Natixis affiliate DNCA Finance at the end of September.
In addition, €1bn in AUM and four staff have transitioned within the group to Thematics Asset Management. IPE understands that Ostrum's private debt and real assets strategies will also be retained within the overall Natixis group.
Ostrum itself will retain some €23bn of insurance-related equity; insurance assets now account for 75% of the firm's overall AUM.
As part of the deal Ostrum will take on asset servicing for La Banque Postale's continuing asset management operation.
The assets are targeted to transition to the new platform by the end of Q3 in 2021. Ostrum now has €160bn under administration in its asset servicing business.
Philippe Setbon, appointed CEO of Ostrum at the end of last year following the surprise departure of Mathieu Duncan, told IPE that outsourcing of asset administration is becoming increasingly attractive.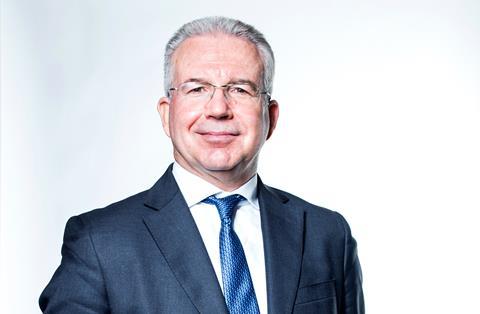 He said insurance asset owners are increasingly focused on the ongoing investment cost for IT and regulatory compliance within captive asset management operations, particularly given the continuing zero-return environment for risk-free assets.
Setbon said Ostrum will also focus on ESG, with a new "transversal" team to focus on strategic issues such as the integration of the EU taxonomy for sustainable activities.
He added that Ostrum will be looking to boost ESG integration within its corporate fixed income team of around 20 analysts.
The restructuring of Ostrum was announced in June this year, with Natixis Investment Managers retaining 55% and 45% in the hands of La Banque Postale.
Setbon told IPE: "Thanks to the volumes that we will manage on both sides, in investment, and administration services, clearly we are going to be able to leverage our new size in order to provide efficient investments and services at the right cost at a competitive fee."
Setbon is also a vice chair of the French Asset Management Association (Association Française de la gestion financière, AFG), as is Mattieu Duncan, Setbon's predecessor as Ostrum's CEO.
To read the digital edition of IPE's latest magazine click here.