NEST, the automatic enrolment pension scheme set up by the UK government, is commiting to investing nearly £3bn (€3.5bn) into infrastructure equity by the end of the decade, in the UK and around the world. and appointed CBRE Caledon Capital Management – the private infrastructure investment arm of CBRE Global Investors – and GLIL Infrastructure to help invest.
According to NEST, CBRE Caledon's mandate will help invest directly in global core and core-plus infrastructure projects, providing NEST with access to an infrastructure fund sponsored by the firm.
There will also be an opportunity to co-invest in select investments to help NEST members take advantage of bigger projects, it added.
As for GLIL Infrastructure, an organisation representing a joint venture between seberal major local authority pension plans, it will allow NEST to invest in GLIL's open-ended fund giving access to new opportunities in UK core infrastructure.
GLIL's investments to date include equity stakes in Anglian Water, Clyde Windfarm, Forth Ports, a rolling stock fleet of 65 intercity trains on the East Coast Mainline, and investments in biomass and anaerobic digestion energy generation, a statement noted.
Along with NEST's recent announcement of Octopus Renewables, this is the "first time a UK defined contribution pension scheme has been able to significantly invest directly into infrastructure", NEST announced.
"It represents a major step in the sophistication of NEST's investment strategy, bringing infrastructure to at least 5% of its total portfolio."
The scheme is contemplating investing in fibre networks, social housing, water and waste treatment plants, and seaports. Its initial commitment to these investments will be worth £650m, with significant further commitments in subsequent years.
Stephen O'Neill, NEST's head of private markets, said both fund managers have offered innovative solutions for NEST as both came out top during the procurement process.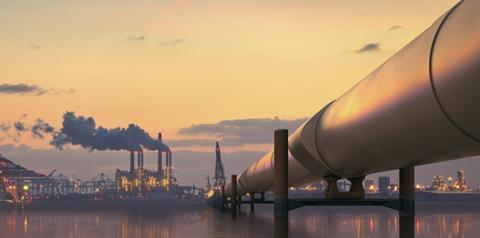 "NEST's investment strategy is evolving at pace in line with the growth in our assets under management, opening up new assets classes in the pursuit of the best risk-adjusted returns for our members," he said.
"We believe direct infrastructure equity investments can offer diversification benefits and a return premium to public market equities, at lower levels of risk," he added.
CBRE Caledon and GLIL Infrastructure will make investments directly as owners of infrastructure projects, negotiating bespoke deals and managing the construction and operation of assets so NEST members are suitably rewarded for injecting new funding.
NEST expects to have long-term relationships with both firms, drawing on their expertise to help find lucrative investments that will produce steady, strong returns for years to come, it said.
Andreas Köttering, portfolio manager and head of infrastructure Europe at CBRE Caledon, said: "There is a growing universe of attractive opportunities that benefit from long-term contracts, low elasticity of demand, and resilience to economic downturns. We expect to invest a significant proportion of NEST's portfolio in a variety of sustainable infrastructure projects, including digital infrastructure, energy, transportation and utilities."
Ted Frith, chief operating officer at GLIL Infrastructure, added: "Infrastructure investment is absolutely critical to supporting the UK's recovery and building a sustainable economy for the future, and pension funds like NEST can play a fundamental role in helping to fund those projects."
Looking for IPE's latest magazine? Read the digital edition here.