The UN-convened Net-Zero Asset Owner Alliance is seeking to analyse and better understand if benchmarks referring to 2°C or 1.5°C-aligned indices are in line with the group's ambition and target-setting.
It said a sub-group of the Alliance had kicked off discussions and studies of climate index benchmarks with this aim in mind.
"For both active and passive investors, benchmarks could help transition investment portfolios to net zero and in parallel push the financial market towards transitioning companies," it said.
The EU has introduced minimum standards for a regulatory category of climate benchmarks, the EU Climate Transition Benchmark and the EU Paris-aligned Benchmark, and these are finding take-up among investors.
The work on benchmarks, which is being carried out by a sub-group in the Alliance's financing transition track, is one of a range of updates mentioned in the now 56-strong club's inaugural progress report.
It also relayed that the Alliance has so far shortlisted seven applications for blended finance vehicles, with five considered as meeting the criteria of the call with a specific focus on developing countries.
Target-setting a mixed bag
Alliance members commit to cutting financed emissions to net-zero by 2050 and to establish intermediate targets every five years in line with the Paris Agreement goal of limiting warming to 1.5°C. Members have 12 months from joining the Alliance to set their interim targets. This now includes Dutch pension fund Detailhandel, which was one of six new members announced today.
There are four distinct types of target in the Alliance framework, sub-portfolio targets, sector targets, engagement targets, and 'financing transition targets'.
Commenting on the first round of interim target-setting, the Alliance said: "In some instances targets exceed recommended thresholds, in some instances they fall short".
According to the progress report, all Alliance members that were due to set 2025 targets by the cut-off date have done so, with 27 of the 29 having disclosed their targets to the public. Two asset owners have also declined to set engagement targets using the KPIs set out by the Alliance.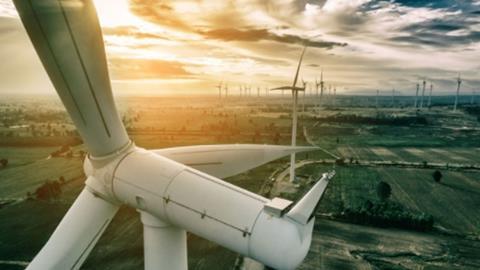 The Alliance said its secretariat was "working with individual members to establish remediation plans to ensure all members are in full compliance where this may not currently be the case".
The sub-portfolio targets set by the 29 members are for reductions of 25-30% across listed equity, corporate bonds and real estate. As such, the targets are on the high-end of, or go beyond, the recommended range of -16% to -29% in the Alliance's target-setting protocol.
The Alliance is currently consulting on an update of its target-setting protocol, including the addition of an approach for infrastructure and revisions related to the real estate approach. The Alliance is also working with the Partnership for Carbon Accounting to issue a consultation on sovereign debt accounting.
In other respects target-setting has fallen short. Only four asset owners in the Alliance have set sector targets based on sector-specific pathways. The group said it was working hard to address gaps in data that currently provided barriers to sector-specific target-setting.
The Alliance said that the engagement targets that have been set "cover a vast number of KPIs and demonstrate both high end and low end ambition".
Fiona Reynolds, outgoing CEO of the Principles for Responsible Investment, said the focus on near-term goals within the Alliance was "vital in driving timely action on net zero and ensuring targets are hit by 2050".
"This work can serve as a clear example of emerging good practice and is well placed to provide a blueprint for firms across the investment landscape on how to effectively report their progress," she said.
"However, we need to go further faster, and hope the momentum of the Asset Owner Alliance will help to inspire greater action from investors as well as businesses and governments at COP26."
Looking for IPE's latest magazine? Read the digital edition here.