As the UK pensions industry still awaits responses from the Department for Work and Pensions (DWP) and The Pensions Regulator (TPR) on the defined benefit (DB) funding code consultations, panellists at the Pensions and Lifetime Savings Association's Investment Conference 2023, stressed the importance of a conclusion to avoid uncertainty.
The DB funding code consultation closed on 24 March, with final regulations and a new funding code originally planned to come in force in October 2023.
The consultation set out that schemes will be expected to set a long-term objective and journey plan to get there. It expects that schemes will reduce reliance on their sponsoring employer as they reach maturity, and it will require trustees to improve risk management and raise the bar for evidencing supportable risk taking.
The code is expected to support trustees, sponsoring employees and their advisers to manage their pension schemes and will replace the current code, introduced in 2014.
The DWP's consultation on funding rules meanwhile closed towards the end of October last year.
However, "we are still waiting for the full picture of the revised funding regime to materialise", said Robert Orr, chair of PLSA's DB committee.
He said: "We are going to need a set of regulations and a code of practice that nicely dovetails with each other."
He added that there is a "little bit of uncertainty at the moment".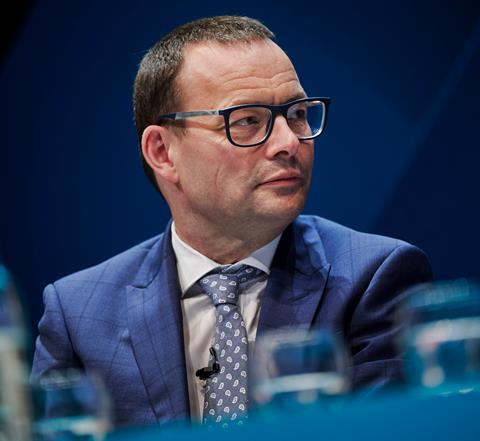 Orr added that moving the date of implementation to April 2024 was a sensible move from TPR and will help schemes and employers get ready for the new code.
He said: "Trustees and employers are going to have to work together, perhaps more so than they do at the moment to think about the long-term objectives they want for this scheme."
Rachel Pinto, partner at Herbert Smith Freehills, added that the code has introduced elements of flexibility where the industry has previously raised concerns, and while it is welcome, she said that "what we need to avoid is uncertainty".
She said: "We would want that final version of the regulations to be updated so that they actually permit the level of flexibility that is provided by the code.
"The risk of that not happening is that if this goes to court, there is a risk that courts will take the narrower interpretation by looking at the regulations and that in itself introduces a significant amount of uncertainty for companies and trustees," Pinto noted.
This also creates uncertainty for advisers, she said, trying to work out what is actually allowed.
She explained: "Do you take the strict narrow interpretation of the regulations, or do you take that more flexible and welcome flexibility provided by the code? That is really important because there is this whole regime that is complex, there is a lot of new stuff out there.
"What we don't want is risk making it even more difficult by having that potential uncertainty or discrepancy between the regulations and the code itself."

Pamela is IPE's UK correspondent. Before joining IPE in May 2023, she spent five years writing about the insurance industry. During her career so far she won awards for Most Promising Newcomer in 2020 and Best Investigative Article in 2022 from the British Insurance Brokers Association, and was also highly commended at the WTW Media Awards for Insurance Features Journalist of The Year.
View full Profile