USS, Skandia, Aegon Asset Management, RPMI Railpen, Finanstilsynet, Dalriada, Van Lanschot Kempen, HSBC Global Asset Management, Carmignac, 2° Investing Initiative, SEI, BNPP AM, Danske Bank
Universities Superannuation Scheme – The trustee of the £68bn (€74.25bn) private pension scheme has hired Lindsey Matthews from UBS Asset Management as its new chief risk officer. He replaces Guy Coughlan, who is the first incumbent of a role created last year that is focussed on delivery of the pension scheme valuation.
Subject to regulatory approval, Matthews will take up the role on 21 September. USS said he has nearly 30 years of experience in financial markets, most recently as UK chief risk officer and global head of investment risk for UBS Asset Management. He has also previously worked at UBS Wealth Management, and as a senior advisor at StatPro PLC.
He is a non-executive director of the CFA Society of the UK and chair of its exams and education Committee. He is a visiting fellow at the ICMA Centre, Henley Business School at the University of Reading where he teaches portfolio management and risk.
Bill Galvin, USS Group CEO, said: "We are delighted that Lindsey has agreed to join USS. His skills and motivations mean that he is very suited to an organisation dedicated to delivering highly valued pension promises to our members and their families, effectively and safely.
"Risk management is at the core of our task as a pension trustee and investment manager, and Lindsey will be an excellent addition to the team as we navigate through these challenging times."
---
Skandia - Maria Qundos has been appointed as the new head of the allocation unit at Swedish life and pensions group Skandia. She joins from Nordic and Baltic banking group Nordea, where she managed some of the bank's largest balanced funds. Qundos is to be responsible for balanced funds at Skandia, and also play a key role in the allocation of the life portfolio.
A spokesman for the company said the job is partly a new role at Skandia following a minor reorganisation, and that Qundos is not replacing anyone in this specific position. She will start the new job on 16 September.
---
Aegon Asset Management – Russ Morrison has been hired from Barings as the new chief investment officer for the Dutch asset manager's €170bn fixed income investment platform. He had been at Barings for 17 years, holding several senior positions including president and head of fixed income, equities and multi-asset.
Prior to Barings, Morrison held positions in the fixed income divisions at First Union Bank, Ernst & Young Management Consultants and North Carolina National Bank.
Morrison joins Aegon Asset Management following the integration of its Asian, European and US businesses to form distinct investment platforms for fixed income, real assets, equities and multi-asset and solutions, each under a global CIO framework.
Following Morrison's appointment, Kirk Buese, the current interim global CIO for fixed income, will retire from the business after 33 years' service. Buese took responsibility for the platform on an interim basis during the recruitment process, having previously stated his desire to retire this year.
---
RPMI Railpen (Railpen) – The firm, which manages approximately £30bn in assets on behalf of the UK's railways pension schemes, has appointed Jason Wood as chief operations and technology officer. He joins the investment executive committee and reports to Michelle Ostermann, managing director, investments.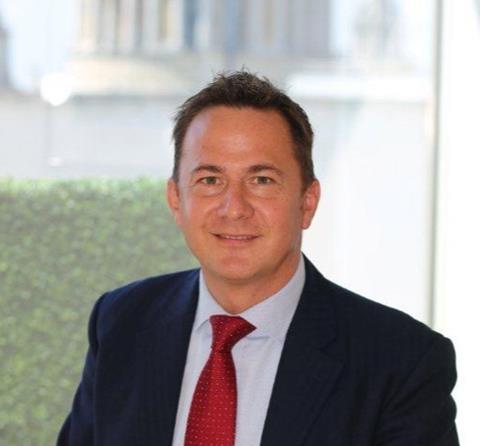 Wood is responsible for ensuring Railpen's operating platform runs seamlessly, is scalable and cost-efficient. Part of his remit is to harness the latest technology to facilitate investment activities so Railpen can continue to invest to fulfil the trustee's mission to pay members' pensions securely, affordably and sustainably.
Wood takes over from Paul Nathan, who moves to the role of managing director, strategic development at RPMI. Wood joined Railpen on 1 July from Brooks MacDonald Group, where he was group chief operating officer. He brings almost 25 years of financial services industry experience, including 21 years at Schroder Investment Management, where most recently he was global head of data services.
---
Danish FSA (Finanstilsynet) — Nina Dietz Legind has been chosen as the new chair of the supervisory board of the Danish FSA (Finanstilsynet). The financial watchdog announced that Dietz Legind, who is a professor of banking and capital market law at the University of Southern Denmark, was appointed to the role on Wednesday by Denmark's Minister for Industry, Business and Financial Affairs Simon Kollerup.
Dietz Legind has been a member of the expert panel established by the FSA supervisory board since 2014, and among her other current roles in Denmark, she is a board member of state-owned company Finansiel Stabilitet and chair of publisher Djøf Forlag.
---
Dalriada Trustees – The provider of independent professional trustee services to pensions schemes in the UK has today announced the appointment of David Fogarty as director, based in London. He joins from Mercer where, over a 30-year career with the firm, he held several senior roles including leading the combined actuarial and investment business in the UK from 2017 to 2019 and the European Financial Strategy Group from 2009 to 2017.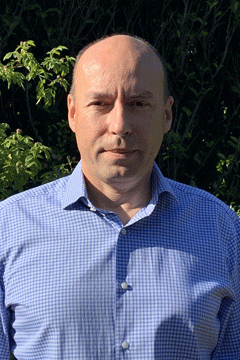 Fogarty will act as a professional trustee for Dalriada focusing on scheme boards where there is a specific requirement for a professional trustee with risk management and/or investment expertise while supporting the wider team on investment and risk management issues.
Dalriada has grown its team of professional trustees across the UK by 12 in the last year, as the demand for experienced and knowledgeable trustees on boards grows. The firm expects to make further professional trustee and support role appointments over the coming year to keep pace with this demand.
---
Van Lanschot Kempen – Kempen Capital Management has added six specialist employees who will specifically focus on further enhancing the digital services offered by the asset manager's client solutions, with an emphasis on institutional, fiduciary clients. The team is based in Switzerland, and is also supposed to contribute to the further development of the private banking services within Van Lanschot Switzerland.
Five of the hires made the switch from Altis Switzerland and one from Corestone.
Gerard Roelofs, head of client solutions at Kempen, said: "These six professionals are at the top of their fields, both within and outside the Netherlands. Their joining our company is excellent news for our clients, as it will allow us to improve and expand the quality of our service even further.
"Our clients increasingly require information based on new data analytics techniques and ever-deeper levels of accountability. In addition, the importance of data analysis in ESG, manager selection and manager monitoring is growing exponentially."
Kempen did not name the individuals.
---
HSBC Global Asset Management – Daniel Leon is the asset manager's global head of trading, treasury management and global solutions. He joins from AXA Investment Managers, where he was most recently global head of trading, security financing and derivatives and before that head of client solutions development.
HSBC said that, in this new role, Leon will responsible for the strategic direction and oversight of the firm's trading and treasury management activities as well as for global investment solutions.
---
Carmignac – The asset manager has created the position of chief experience officer, making Nathalie Lahmi its first incumbent. In the role she will be responsible for Carmignac's digital transformation and distribution model. She joins from Allianz France, where she was mostly recently head of brand and communications. She begins her role at Carmignac on 1 September.
---
SEI Investment Manager Services – Jean White has been hired from Northern Trust as global sales director. She will be responsible for growing SEI's client base, with a focus on global regulatory compliance outsourcing for investment manager services in EMEA.
---
BNP Paribas Asset Management – David Choa has been appointed head of greater China equities with effect from 1 July. Based in Hong Kong, he reports to Frédéric Surry, deputy head of fundamental active equities. Choa was a founding member of the greater China equities team upon his arrival in 2012. Before joining BNPP AM, he worked at Fidelity Management & Research (Hong Kong) as an international equity enalyst specialising in Asia Pacific telecommunications.
---
2° Investing Initiative – The climate risk think tank has hired Maarten Vleeschhouwer from the European Commission as its new Head of PACTA, beginning in August. At the Commission he worked in the department (DG) for financial services, as a seconded national expert assisting in the implementation of the Commission's sustainable finance action plan. Before that he worked at the De Nederlandsche Bank, which was one of the first central banks to use the PACTA scenario analysis tool.
The think tank has also announced the promotion of Gabrielle Couderc as director for admin and finance. In her new role, she will act as director of 2DII's French entity and UK office, in addition to overseeing all administrative, grants, and financial matters for the organisation. She will also join the executive committee of 2° Investing Initiative, which includes founder and CEO Stan Dupré and managing director Jakob Thomae. Couderc was previously head of operations and finance for the 2DII network.
The think tank has this month also hired two new analysts in its Berlin office to work on scenario analysis and data-related projects. Daisy Pacheco will focus on the implementation of PACTA in emerging markets, in collaboration with Laura Ramirez, programme manager for emerging markets. Before joining 2DII, Pacheco worked at the Central Bank of Colombia as senior analyst for financial stability.
Jacob Kastl, also new this month, will support the implementation of the climate scenario analysis partnerships with financial supervisors and governments, notably EIOPA. He previously worked at Berlin startup Civey, where he most recently served as head of data and statistics.
---
Danske Bank – Ulrika Hasselgren has left Danske Bank, where she has been global head of sustainability and impact investment, and wealth management leadership member, according to a post on LinkedIn.