The €238bn Dutch scheme for healthcare workers PFZW is looking to reduce the carbon footprint of its listed equity portfolio by 30% in 2025. It also plans to more than double its investments in the United Nations' Sustainable Development Goals (SDGs) over the next five years.
The fund had already reduced its carbon footprint by half since 2015 by divesting from the most polluting companies, but the next 30% will be "more challenging to achieve", according to Joanne Kellermann, director of the Netherlands' second-largest pension fund.
"With our new policy we are partly entering uncharted territory. This is an exciting and demanding goal, but we owe it to our members and to society to make a success of it," she said. PFZW is striving to have a climate-neutral investment portfolio by 2050.
PFZW also said it will sell its €500m total stake in companies that produce more than 30% of their revenues from coal or more than 10% from oil sands. But the fund will continue to invest in fossil fuels.
"We could have easily reached our goal of 30% reduction by divesting from fossil fuels, but we are an investor who invests in the real economy and as long as fossil fuels are part of this, we will continue to invest in these companies," a PFZW spokesperson told IPE.
Engagement
In order to reach its goal of 30% carbon reduction, PFZW will intensify its engagement efforts with companies instead.
"The bulk of the CO2 reduction will now have to come from companies that we already own, so whether or not we will reach our target will depend on the question whether these companies will deliver on this," the spokesperson said.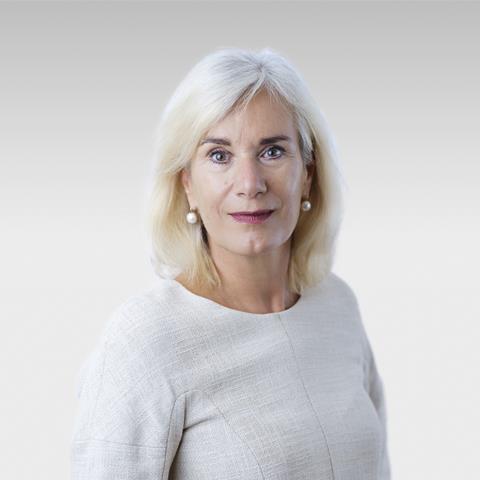 PFZW is mostly a passive investor on the equity side, but since 2015 it has divested from some 200 companies that did not meet its minimum sustainability requirements.
The 30% reduction goal only applies to the fund's listed equity portfolio. PFZW plans to use the next couple of years to establish methods to measure carbon emissions in other sectors such as bonds and unlisted assets and formulate separate CO2 reduction goals for these other asset classes.
20% in SDGs
Separately, PFZW said it wants to invest 20% of its assets in SDGs-linked investments by 2025. This represents roughly double the amount of the fund's current €18.5bn exposure to the SDGs.
The new goal replaces the ambition of investing €20bn in a SDGs strategy by 2020, a target PFZW has so far failed to meet.
The fund last year blamed this failure on a lack of available investments with sufficient scale without compromising on return expectations, especially around the themes of clean water and food. The other two themes PFZW especially focuses on are climate change and health.
PFZW acknowledged it may be hard to achieve its new SDGs target, not least because PFZW expects its assets under management to continue to rise over the next five years.
"Reaching the target will be a challenge because four in five companies do not contribute at all to the SDGs," PFZW's spokesperson said.
To read the digital edition of IPE's latest magazine click here.