Railpen, the UK's rail transport pension schemes, has merged its investment and fiduciary management functions to provide a one-stop-shop for clients, with Mads Gosvig taking on the role of chief officer of fiduciary and investment management.
Prior to this appointment, Gosvig held the role of chief fiduciary officer, while the role of chief investment officer was held by Richard Williams – he has now left Railpen as part of the move.
Speaking to IPE about the restructure that took place in July, Gosvig said the driver behind the revamp was to bring together people who "think what should be done for the clients, and the production line that supports that".
He said it is essentially about "being able to make a promise and deliver it at the same time".
This is due to Railpen's clients becoming "much more diverse" over the last five to seven years and needing more "bespoke solutions", he continued, adding: "We're trying to provide our clients with the experience of a one-stop-shop, a one-stop-solution."
As Railpen's client profiles become more mature, there is a stronger need to secure assets, Gosvig explained. "This means we need to create profiles that can deliver liability-driven investment or can deliver bond investments to them."
He added that bonds will be more prevalent on these profiles on the asset management side but they will not dominate.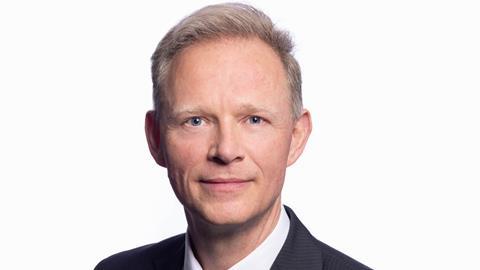 Gosvig added that there are about 40 sections in Railpen's portfolio that are still open to new entrants or additional members, but these will not be part of the changes.
Instead, Gosvig stressed that the changes in investment profiles only relate to sections that are closed or moving closer towards the endpoint.
Team
As part of the restructure, Railpen created six new director roles, which were filled with internal hires.
John Greaves, previously head of investment strategy and research, took on the role of director of fiduciary management; Julie Alexander, previously head of client investment solutions, took on the role of director of fiduciary clients; Craig Heron, previously head of public markets, took on the role of director of public markets; Anna Rule, previously head of real assets, took on the role of director of private markets and real assets; and Michael Marshall, head of investment risk and sustainable ownership, took on the role of director of investment oversight and advisory.
Gosvig said that each director has structured their teams, but he does not expect any job losses as part of this process and instead, it's more about "moving people around".
Never static
Asked whether the restructure is part of something bigger, Gosvig said he has his "hands full" at the moment so there is no intention of expanding its function.
However, he said no organisation is static. "Every two to three years somebody gets a grand idea that we need to do something different and then you move things around. That's how history works. This is just a normal evolution, this is just moving to the next phase of many phases of the organisational life.
"It will stay like this for a while, but I can assure you it will change again."
Read the digital edition of IPE's latest magazine

Pamela is IPE's UK correspondent. Before joining IPE in May 2023, she spent five years writing about the insurance industry. During her career so far she won awards for Most Promising Newcomer in 2020 and Best Investigative Article in 2022 from the British Insurance Brokers Association, and was also highly commended at the WTW Media Awards for Insurance Features Journalist of The Year.
View full Profile