The English high court has dismissed a challenge to retrospective legislation which removes the obligation on local authorities to pay so-called "exit credits" to companies leaving the Local Government Pension Scheme (LGPS).
Justice Bourne rejected a claim for judicial review of the Local Government Pension Scheme (Amendment) Regulations 2020/179, made by Amey, the UK infrastructure services and engineering company, and its subsidiary, Enterprise Managed Service (EMS).
The companies were seeking payment of exit credits relating to their participation in the LGPS, having been contracted to provide services by Northamptonshire County Council, Northampton Borough Council and Daventry District Council.
The possibility for exit credits to be paid was first brought in on 14 May 2018.
When a local authority outsources work over a period of time, relevant employees are transferred to the external employer, who is required to allow those employees to continue in the LGPS or be offered a broadly comparable scheme.
Most contractors opt for continued service in the LGPS.
They are allocated a notional "pot" of assets, with contributions paid by employer and employee.
Any deficit in a LGPS sub-fund is underwritten by the employer, subject to any risk-sharing arrangements with the contracting local authority.
Historically, the absence of any provision for an exit credit to be paid if a sub-fund was in surplus at the point of exit was identified as a reason for employers' reluctance to increase contributions in the final years of participating in the LGPS.
In 2018, the Ministry of Housing, Communities and Local Government (MHCLG) therefore introduced the facility for exit credits to be paid to an employer leaving the LGPS where a surplus had been built up by their sub-fund over the period of the contract.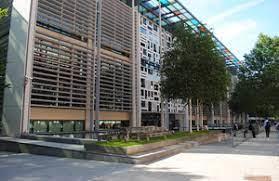 The payments – equal to their share of the surplus – were liable to be paid if an actuarial valuation showed a sub-fund to be in surplus at this stage.
But in 2020, MHCLG amended the exit credit legislation with retrospective effect from May 2018 to give authorities discretion as to whether, and how much, to pay.
This was prompted by concerns over some large exit credits paid to providers who had been shielded from pension funding risk via side agreements with local authorities. The transfer of risk was often used as a quid pro quo for the provider to reduce its fee when tendering for contracts ("pass-through arrangement").
In 2019, one calculation showed exit credits totalling £82m had been paid or would arise in the following year, half of which related to agreements "insulating the employer from risk."
Last year, EMS sued Northamptonshire Pension Fund for £6.5m, EMS's notional pension scheme surplus in 2018, when its contract expired.
It said the retrospective change brought about by the 2020 Regulations was "a violation of its right to a fair trial", and a breach of EMS's and Amey's property rights.
But Justice Bourne said the case was one of a "policy error."
He said: "There was a general failure to analyse the financial implications of exit credits. Whatever agreement a local authority and an employer may have reached about pension risk, it is startling that the exiting employer can receive back, by way of an exit credit, all of its contributions and more."
He concluded that there were compelling public interest reasons for making the 2020 Regulations retroactive.
In particular, he said: "The effect of paying exit credits which had fallen due when the 2020 Regulations came into force would be to …. [create] a real risk of future deficits which ultimately would fall on local taxpayers."
Matthew Bullen, partner, Hogan Lovells, said: "This case was about the lawfulness of government changing regulations with retrospective effect. The interesting aspect is that it involved a policy error rather than an unexpected technical obstacle to previous legislative intention."
Bullen said there was no technical defect in the operation of the previous regulations: "Rather, there was a failure to anticipate that introducing an unqualified right to an exit credit in certain circumstances could sometimes produce illogical and unfair results. The court concluded there were compelling public interest reasons for making a retroactive change, and that any interference in property rights was justified."
Looking for IPE's latest magazine? Read the digital edition here.