Dutch pensions provider TKP Pensioen said it will outsource the investment administration of all its defined contribution and additional pensions saving plans to Ohpen, a Dutch cloud-based banking service for the administration of retail investments.
TKP said it expected additional growth in DC plans with extended freedom of investment choice as a consequence of pensions reform.
Up to now, the investment administration of TKP – a subsidiary of insurer Aegon – used its own system to direct paid in premiums to specified asset managers for investment.
Bert Vos, TKP's chief financial officer, said the measure came in the wake of TKP's innovation project focusing on a new set up of the company's entire pensions administration as well as its communication with participants.
He noted the investment administration had to be outsourced as investments in DC plans with the recent option of a drawdown pension were becoming increasingly complex.
"As a result of the pensions agreement, I expect that participants will get more options for investment relative to the current standard life cycles," he said.
He added that this wil not only require a tailor-made approach, but also a system that can be extended quickly if the number of participants increases.
"This is possible at Ohpen, as it operates in Amazon's cloud and has a single digital investment environment for banks, insurers and asset managers."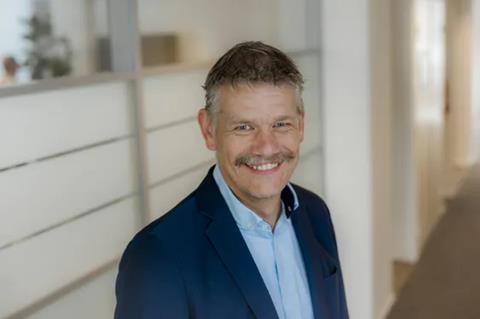 TKP services approximately 400,000 participants through Aegon's low-cost DC vehicle (PPI) Aegon Cappital, as well as seven pension funds with DC plans and additional pension saving arrangements. Their combined invested assets total €9bn.
TKP said Ohpen's investment administration will be linked to TKP's system, but TKP will remain responsible for establishing participants' risk appetite, their login portal, as well as answering their questions.
The firm said that participants will get direct insight into their investments, rather than through a monthly update. Participants will also be enabled to independently adjust their investment mix and opt for additional saving in the second or third pillar pension systems.
TKP is the first pensions provider to join the Amsterdam-based Ohpen, which already carries out the investment and savings administration for consumers affiliated with Aegon, Knab, Robeco, Nationale Nederlanden, Volksbank and Leaseplan Bank.
The more than 3.5 million investment accounts are worth €45bn of assets.
Matthijs Aler, chief executive officer at Ohpen, said he expected that more pension providers will outsource their investment administration in the coming years.
He estimated that half of them run this part of their administration on their own systems.
Other potential companies that carry out investment administration in the Netherlands include Axyware, Keylane, Topicus, Idella and Inadmin.
Recently, pure play asset manager Robeco outsourced the investment administration of its DC product Flexioen to ABN Amro Pension Services.