The Financial Conduct Authority (FCA) has published for consultation new rules designed to promote value for money for members of workplace personal pension schemes.
The regulator said its proposals were aimed at making it easier for Independent Governance Committees (IGCs) and Governance Advisory Arrangements (GAA) to compare the value for money of pension products and services.
It is proposing to introduce a common definition of value for money and three key elements that IGCs take into account when checking if their providers offer value for money compared with other options on the market.
The three elements are: charges and costs, investment performance, and services provided, including member communications.
"We hope that these proposals can pave the way for the use of standardised metrics and/or benchmarks in initiatives such as the pensions dashboard or open finance," said the FCA.
"This may help at least the most engaged consumers to take greater control of their finances."
The FCA also said it was consulting on "whether pension providers themselves should have a direct responsibility for value for money, alongside the IGC".
Laura Andrikopoulos, head of DC governance consulting at Hymans Robertson, told IPE that today's consultation was essentially about a tightening of rules around value for money in the contract-based pension market.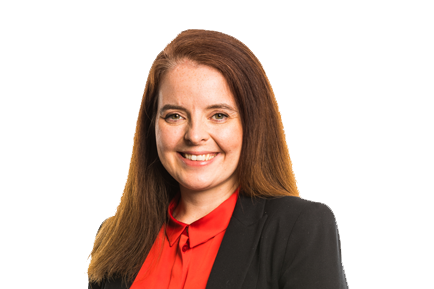 "IGCs already have to do a value for money assessment, but there's not much prescription around it, so each IGC has sort of come up with an approximate methodology and process," she said.
"I think the FCA wants more prescription so that there can be far easier comparisons."
She mentioned as "another problem" that trust-based pension regulation only refers to value for members, not value for money, so trustees only need to need to look at what members pay for.
"That leaves out quite significant parts of a scheme, such as employer contribution levels," she said.
In written comments Andrikopoulos said the consultancy welcomed the launch of the FCA's consultation, but warned that "it is vital that with the introduction of any changes, focus is not lost on member outcomes, which is critical to the assessment of long-term 'value'".
"Our proposals may have direct relevance to the ideas we plan to raise in our discussion paper on value for money metrics to be published together with TPR"

Financial Conduct Authority
The FCA's proposals are part of a package of reform measures to help ensure that all defined contribution workplace pension schemes are of high quality and offer value for money.
"In particular, our proposals may have direct relevance to the ideas we plan to raise in our discussion paper on value for money metrics to be published together with TPR," it said.
Hymans Robertson's Andrikopoulos said the consultancy welcomed the increased collaboration with TPR "to ensure value for money requirements share similar principles across both trust and contract-based arrangements".
IGCs currently oversee the value for money of workplace personal pensions provided by firms like life insurers and some self-invested personal pension operators. They provide independent oversight of workplace personal pensions in accumulation and of the investment pathway solutions that will have to be offered from 1 February 2021.
According to Andrikopoulos, the size of the contract-based workplace schemes has been estimated at around £160bn at the end of 2018.
In contrast to the FCA, TPR is responsible for regulating the areas where individuals access pensions via their employers.
Ex-British Steel members told to check advice
The FCA has written to former members of the British Steel Pension Scheme (BSPS) who transferred out to tell them it was concerned they may have received unsuitable advice and they should consider taking action for any compensation they are potentially owed.
"We encourage you to act, if you do nothing, you may end up with less money during your retirement than you should have done," stated the letter, signed by Meghan Butler, executive director of supervision at the FCA.
The letter tells the former members that the FCA assessed a sample of the advice provided to them and found that in only 21% of the cases reviewed, the advice given appeared to be suitable. In the remainder of cases the advice was either unsuitable, or unclear.
The letter explains how the former steelworkers can revisit the advice they received, and complain where appropriate.
PPF compensation cap ruled unlawful on age discrimination grounds
A cap on compensation paid by the UK's pensions lifeboat fund was ruled unlawful on age discrimination grounds this week, a judgement the government has said it is considering.
The Pension Protection Fund (PPF) said it was studying the detail of the judgement carefully to decide its next steps, and would work closely with the Department for Work and Pensions (DWP) to understand how the government would respond.
Under current rules, the basic level of PPF compensation is 100% of scheme benefits if the member of a transferred scheme had attained the normal scheme pension age, or 90% if the member is under the pension age.
In addition, there is a maximum amount that can be paid in compensation for those in the latter group, who receive 90% of the amount of the compensation cap, not 90% of the value of their accrued pension entitlement.
This week, in a challenge against the PPF brought by members of pension schemes for two airlines, BMI and Monarch Airlines, a High Court judge held that the differential treatment of persons below normal pension age when their employer became insolvent and those above normal pension age "was not objectively justifiable".
Steve Webb, former pensions minister and now partner at consultancy LCP, said "hundreds of capped PPF members may see their benefits increased" as a result of the ruling, and in some cases will receive backdated payments.
The PPF said it was for the government to decide how to respond to the judgement relating to the cap, as it sets the level of compensation the lifeboat fund pays.
The PPF also addressed what it said was media speculation about a knock-on effect of the judgement on members whose compensation had been fixed at 90% because they hadn't reached the normal pension age when their employer failed.
It said the 90% measure was not tested in the case in question "although the court did comment that the impact on those affected, although significant, doesn't render the measure inappropriate or unnecessary".
"Like the compensation cap, the 90% measure is set for us by DWP and the government, balancing the needs of members and the needs of levy payers."
Gregg McClymont to join Australia's IFM Investors
Former UK shadow pensions minister Gregg McClymont is joining A$156bn (€94bn) IFM Investors in the newly created role of executive director, UK public affairs.
He will start on 6 July, joining from defined contribution master trust The People's Pension, where he has been director of policy and external affairs.
David Whiteley, global head of external relations at pension fund-owned IFM, said McClymont's appointment showed the asset manager was "determined to deepen its engagement with community, government and regulators across Europe".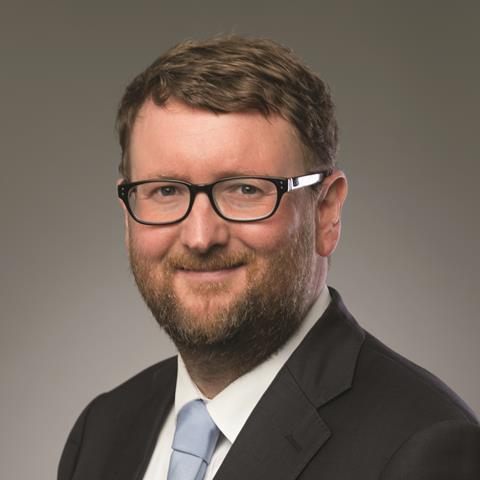 "Gregg McClymont will be a strong contributor to our aspiration to protect and grow the retirement savings of the 50 million people around the world on whose behalf we invest," he said.
Before joining The People's Pension, McClymont worked for three years as head of retirement at Aberdeen Asset Management.
He was the Labour shadow minister of state for pensions from 2011-2015, when he lost his seat.
McClymont previously taught at St Hugh's College, Oxford where he was a fellow. He is the co-author of three volumes on global pension system design, 'Towards a new pensions settlement: the international experience'.
To read the digital edition of IPE's latest magazine click here.