Trade union Unite is organising a socially-distanced rally of Nissan workers this weekend to protest the company's proposal to close its defined benefit (DB) pension scheme.
Unite national officer Steve Bush warned of industrial action at the auto manufacturer's UK plant in Sunderland, which would be a first, if the company did not make "substantial movement during consultation".
He said the company was "refusing to even countenance" offering scheme members a lump sump in return for accepting the closure of the DB plan.
"Our members are incredibly angry at the company's disgraceful behaviour," he said.
According to Unite, the proposal to close the scheme would affect some 1,800 members.
A spokesman for Nissan said: "We aim to provide competitive benefits to our highly valued staff, but these have to be balanced with the long term sustainability of our business.
"The level of company investment needed to maintain the defined benefit pension plan has grown to unsustainable levels. For this reason we are in discussions with affected employees and their representatives about the proposed closure of the plan."
Nissan recently announced a four-year restructuring plan, after reporting an annual net loss of ¥671bn (€5.43). As part of this it plans to focus on three major global markets – Japan, China, and North America.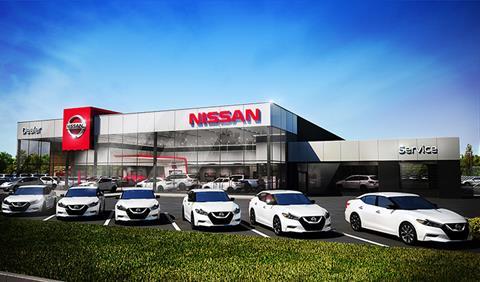 In western Europe, it is intending to close its plant in Barcelona and, at the Sunderland plant, to focus on the production of core models and improve efficiency.
The Yokohama-based parent company is targeting a reduction in fixed costs by around ¥300bn.
In the UK, Nissan operates three pension plans, a defined contribution plan and two DB schemes that were closed to new entrants in 2004, one for employees and one for executives.
According to the UK company's most recent full accounts, since July 2016 it has been paying a future service contribution rate of 21.3% per annum for the employee plan and deficit recovery contributions of £33m per annum.
According to IPE's Top 1,000 pension fund guide, Nissan Motor Manufacturing UK had €1.7bn in pension plan assets as at the end of March 2018.
Publisher to resume pension deficit contributions
News publisher Reach will resume monthly pension deficit contributions, it announced this week in a trading update.
In April, in the context of an update about the implications of the coronavirus pandemic for the company, it had announced having requested talks with its pension fund trustees about deferring deficit repair contributions, which was agreed.
In its trading update earlier this week, Reach announced it would be ending previously announced temporary pay cuts for all employees except for the CEO, CFO and other board members.
It said it was able to take this step because of plans it would be implementing to transform the business to speed up the delivery of a previously agreed "customer value strategy".
The transformation plan will include a headcount reduction of around 550 people, or 12% of the workforce.
Reach also announced that all annual bonus schemes relating to 2020 remained suspended. It did not propose a final dividend for the financial year ending 2019.
During the immediate COVID-19 crisis in the UK, the pensions regulator granted flexibility to suspend pension contributions on the condition that schemes were being treated fairly compared with other stakeholders.
Last month it updated its guidance, seen to mark a continuation of this stance while being more explicit about conditions that must apply where contributions are being deferred.
By then around 10% of all schemes had agreed to defer pension contributions, according to the regulator.
Prudential Retirement hails 'vibrancy' in bulk annuity market
Prudential Retirement, part of US investment manager Prudential Financial, has partly attributed to the UK bulk annuity market its having closed $1.7bn in new longevity reinsurance transactions during the first half of the year.
More specifically, it referred "a vibrant smaller end" of the UK pension buy-in and buy-out market.
"The market is functioning very smoothly, and the smaller end of the market has been quite active," said Tom Cahill, vice president, longevity reinsurance, Prudential Retirement.
"We are proud to have reinsured the risk of many individual schemes in the first half of 2020, including one stand-alone mid-sized transaction and well over a dozen smaller schemes through our flow reinsurance offerings," he added.
Prudential also attributed its H1 success to "pivoting quickly to virtual closings" during the COVID-19 pandemic.
"Innovation comes in many forms and this spring, we found ourselves quickly adapting to an entirely virtual environment," said Rohit Mathur, vice president and head of international transactions for Prudential Retirement.
"While we are now in the midst of incredible uncertainty with the coronavirus, such uncertain times have strengthened our conviction that pension de-risking is an all-weather solution for our institutional client base.
"For those pension schemes that had de-risked their asset portfolio and that were ready to transact before COVID, there was nothing holding them back from moving forward with their deals."
Looking for IPE's latest magazine? Read the digital edition here.