NEST, the UK defined contribution master trust, has adopted a climate aware strategy for planned increased investment in emerging market (EM) equities.
By February 2021, it plans to nearly double its allocation, from around £480m (€519m) as of September to an estimated £930m (from 3.6% to 6% of NEST's total portfolio).
The workplace pension scheme has adopted a strategy with an "energy tilt" given that it is aiming for the greenhouse gas emissions associated with its portfolio to be net-zero by 2050 or sooner, with an expectation for a halving of the emissions footprint by 2030.
The new strategy will track a customised index produced in collaboration with Northern Trust Asset Management that will tilt investment in companies based on a score calculated on three key components: energy efficiency, alternative energy, and green building.
This tilt will mean NEST reduces investment in companies with large oil and gas reserves and those with a high carbon intensity, while increasing investment in clean technology and renewable energy opportunities.
According to NEST, the scheme is getting ahead of the game by seeking out an innovative way to gain more access to developing markets.
"Over the next 10-20 years countries like China and India are expected to see huge increases in urbanisation," said Diandra Soobiah, head of responsible investment at NEST.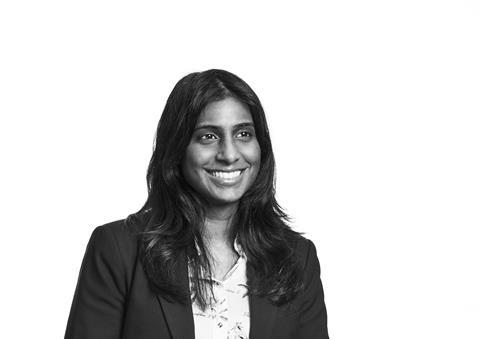 "Many emerging economies are also thinking hard about how to harness green technology to fuel their growth and leapfrog the dirtier industrialisation trends of the past. This presents opportunities for investors."
She said it was crucial that investors in a strategy like the one it had adopted were active stewards for companies in emerging markets.
"We'll encourage companies to prepare for the low carbon transition to ensure they remain attractive investments for our members," Soobiah said.
Marie Dzanis, head of Northern Trust Asset Management, EMEA, said: "We at Northern Trust Asset Management believe this will be a decade of sustainable investing. We are delighted to work with NEST and celebrate that they are at the forefront of innovation.
"Our work with NEST aligns to our philosophy and dedication to furthering investor access to climate-aware strategies."
NEST's new EM strategy move will take the scheme's investments in climate-aware strategies to nearly £8bn, representing half (51%) of its overall portfolio as of February 2021. In July, in connection with its net-zero commitment the scheme announced it was converting its £5.5bn developed market equity allocation into climate aware index fund strategies.
NEST has more than 9.5 million members and expects to hae close to £100bn invested on members' behalf by the end of the next decade.
Looking for IPE's latest magazine? Read the digital edition here.