Dutch insurance firm NN Group wants to execute the pension arrangements of companies that are currently running their own corporate schemes, as the switch from defined benefit (DB) to a defined contribution (DC) system creates "more of a level playing field" between corporate pension schemes and insurance firms.
"We expect our addressable market for DC pensions to double in size over the next few years [thanks to the switch to DC]," Leon van Riet, chief executive officer Netherlands Life & Pensions at NN Group, said in a call with investors and analysts last week.
Van Riet believes his firm's DC experience gives NN an edge compared to pension funds that mostly provide DB arrangements. "While DC is a new thing for pension funds, we already have 15 years of experience with this kind of arrangements," he said.
Van Riet expects "cost increases and a higher regulatory burden will trigger smaller and mid-sized corporate pension schemes to seek alternative solutions" for their pension arrangements over the next few years as the switch to DC is being effected.
According to figures from DNB, Dutch corporate pension schemes managed more than €343bn in assets at the end of Q2 2021.
DC assets of €60bn
Ten years from now, NN Group will have more than doubled its current DC pension assets under management to more than €60bn, according to Van Riet.
The firm currently provides two different DC flavours to companies: an insured DC arrangement offered mainly to SMEs and the so-called PPI (premium pension institution) through its subsidiary BeFrank, which is popular with larger companies.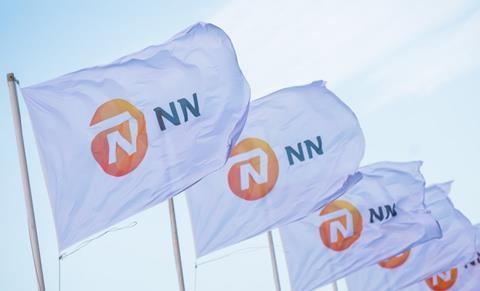 Currently, the bulk of NN's DC pension assets are in insured arrangements, but this appears to be changing. BeFrank has more than doubled its AUM since 2017, and crossed the €5bn mark in AUM last year.
NN believes it can make a margin of 15-20 basis points on the pension assets it manages, Van Riet said.
Due to higher than expected growth this year, NN expects its target to hit €32bn in DC assets in 2025 one year early. The target was formulated as recently as March this year.
Van Riet emphasised NN's wide array of pension arrangements on offer. "This also gives us an edge compared to the competition, since we are the only provider to offer all four options: insured DB, insured DC, a PPI and a general pension fund (APF). On top of this, we also own AZL, the pension service provider," he said.
He added: "I notice how much advisers appreciate us offering integrated pension solutions. Pension advisers such as Mercer, Willis Towers Watson and Aon also mention the importance of a one-stop-shop solution, and emphasise this in their advice."
Van Riet mentioned the recent buy-out of the Henkel pension fund as an example. "One of the reasons we won this mandate was that the employer wanted to do business with one provider for both past and coming services."
'Billions of buy-outs in pipeline'
The upcoming pension changes are a boon for the buy-out market for pension funds, according to Van Riet.
"We have seen the buy-out market picking up in the last couple of months. Our current pipeline for potential buy-outs is substantial and amounts to several billions of accrued rights. Of course it is uncertain how much of this will result in a transaction but it is a promising opportunity," he said.
To read the digital edition of IPE's latest magazine click here.