Despite good long-term performance, few companies are making use of a multi-employer pension fund or indeed any form of occupational pension, finds Barbara Ottawa
"Occupational pensions are still considered 'unsexy' in Austria," says Eva Salomon-Girsch, managing director of Towers Watson Austria.
The national pensions account, or Pensionskonto, which for the first time presented people with calculations on their future pension from the first pillar, has not led to any notable increase in demand for supplementary pensions. Neither has the amendment to the collective agreement for the construction sector, which facilitates the creation of pension plans in companies based on deferred compensation.
So the Austrian pension sector is in fact stagnating rather than growing, with only new employees within existing contracts increasing the number of members year on year. Currently just over 770,000 active employees and 86,000 pensioners are covered by a pension fund, which is 20% of the workforce.
At a glance
• Austrian Pensionskassen have returned 5.71% on average over the long-term but the system is stagnating and still only covers around 20% of the workforce.
• Apart from the low-interest rate environment Pensionskassen continue to face structural challenges.
• Systemic rigidities, such as fixed interest rates, are seldom discussed and the system is not viewed holistically.
Assets in the pension system will surpass the €20bn threshold this year, thanks to good performance figures. Since the first Pensionskassen were created in the early 1990s the long-term average performance now stands at 5.71%.
For 2014, the average performance for the sector stood at 7.85%. However, as each Pensionskasse offers a wide range of investment portfolios according to life-cycle models or the risk appetite of companies, this average is not meaningful. According to data compiled by Mercer last year, 'conservative' portfolios with a low risk profile fared best at just over 11% while those with the highest risk only returned 8.5%.
"This is really the last year in which it will be possible to make around 4% with European debt," says Günther Schiendl, CIO at Austrian VBV Pensionskasse, who cautions that it is possible interest rates might fall lower. Therefore, VBV Pensionskasse is maintaining what it terms a "classic interest-neutral strategy".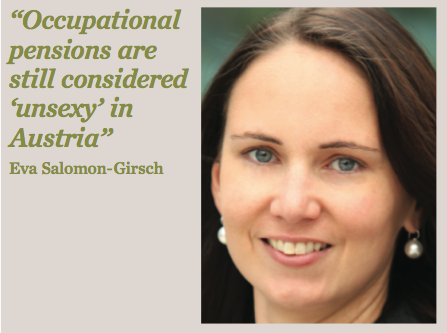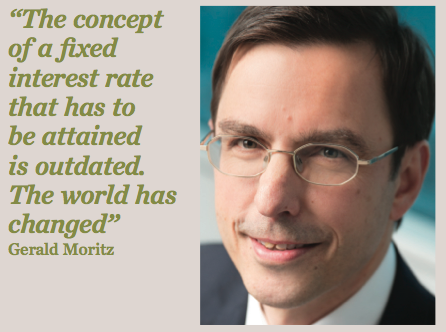 Additionally, Schiendl sees emerging market debt, both local and hard currency dominitated, as interesting, but only to be used tactically. He expects spreads in the European periphery to shrink, which would help returns. Risk premia might also reduce in this low interest rate environment, he adds.
The problems Austrian Pensionskassen are facing – apart from the challenging investment environment – are two-fold.
For one, the topic of pensions is hardly discussed in public. "There are only a few experts in Austria who are openly saying that the first pillar is not sustainable but the politicians in charge mostly disagree and so nothing happens," Salomon-Girsch points out. "Something will have to happen, but I do not know when that will be. Hopefully soon!"
And if the debate finds its way into the media it often driven by a specific issue, such as when pensions had to be cut because they had been transferred in the early years with rates
a high as 7%. And therein lies the second problem – systemic rigidities are seldom discussed because the whole system is not being reviewed properly.
"The concept of a fixed interest rate that has to be attained is outdated," says Gerald Moritz, founder of Moritz Consulting. "The world has changed." Moritz is in favour of introducing reserves and allowing greater flexibility with the interest rates applied to Pensionskassen.
Moritz sees a problem in Pensionskassen feeling the need to distribute excess returns to its members in good years and putting too little aside to buffer funds. "This is a psychological problem as people expect their pensions at least not to be cut in a year in which the Pensionskasse has achieved a performance at or above the discount rate".
But the problem of over-generous distribution to members might soon become theoretical, if regulations are not loosened to allow Pensionskassen to move into new fields of investments.
"The gate has to be opened to private market debt, possibly including infrastructure, maybe as a UCITS-structure," says Moritz.
Austrian Provident Funds: The pensions challenger
1

2

Currently reading

Occupational Pensions: Austria's unloved funds