We asked European pension funds whether they see value in investing in UK assets. Despite the uncertainty regarding Brexit, most still see opportunities in the long term.
No temptation to increase exposure
Fonds de Réserve pour les Retraites (FRR), France

Olivier Rousseau, executive board member
• Assets: €32.6bn
• 2018 return: -5.16%
• UK investments: <€300m
• Location: Paris
• Public pension reserve fund
Our exposure to the UK economy is not large. It is limited to our equities portfolio. We hold less than €300m-worth of UK equities, which represents about 2% of our €14bn equity portfolio. That exposure is hedged from a currency point of view. Our policy is to hedge all developed market foreign currencies to 90% of the exposure.
We have traditionally been underweight UK assets. This is primarily because we tend to overweight euro-zone equities, which we see as our domestic market. At the same time, when it comes to non-
euro-zone equities, we invest a partially market cap-weighted approach. We actually allow ourselves to vary significantly from the market cap-weighted index, but this still results in a substantial underweight on UK equities. We never had anything against UK equities in principle. However, when you apply a market cap-weighted approach for non-euro-zone equities, the lion's share is taken by the US market and there is little room left for UK stocks.
If anything, our inclination to be underweight UK equities is stronger now. We have not translated that into our actual portfolio and we probably will not do that. After all, the share of UK equities in the total portfolio is already so limited that it should not constitute a preoccupation or us. Moving from 2% to, say, 1% would not make a big difference.
Having said that, we are certainly not tempted to increase our exposure to the UK. We fear that Brexit will not be positive for the British economy, even in the long term. Our exposure to the UK has not changed significantly since the Brexit referendum but our current view is slightly more negative than it used to be.
In reality, we think all options are still on the table, including a Brexit agreement, a delayed Brexit, a Brexit reversal or even a new referendum. It is not a given that that the UK will necessarily crash out of the European Union. But the fact that there has been so much confusion over last two years is, we believe, very negative for the foreign perception of the UK.
By and large, at FRR we see Brexit as a very sad thing. I believe most people in France see the UK leaving the EU as a sorry development. It is a lose-lose situation, but the UK has more to lose than the EU. The situation on the continent is not good overall, as there is disenchantment with the European project and many controversies between countries. But we should fix it rather than just throw it out.
Bottom-up is best
Amonis, Belgium
Tom Mergaerts, CEO
• Assets: €1.9bn
• 2018 return: -2.2%
• Members: 28,000
• Location: Brussels
• Supplementary pension fund for the healthcare sector
Our portfolio is global. We do not have targets for exposure to individual countries or geographies. The portfolio is organised in terms of market capitalisation. In equities, for instance, we have managers who focus on large cap stocks and those who focus on mid and small cap stocks.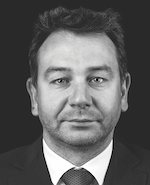 All the assets are run by external managers who manage the assets globally. By and large, our manager invest with a bottom-up approach and look at company fundamentals rather than top-down macro factors. They have full discretion in terms of where they invest and are not allowed to take macro views.
Therefore, our portfolio allocation does not reflect a specific view of Brexit or the long-term outlook for the UK economy. Of course, we discuss macro issues with our managers and how these issues might affect fundamentals but the focus is on individual stocks.
When it comes to selecting individual investment opportunities in the UK, I do not think Brexit will have a significant impact. However, there might economic effects coming into play in the medium to long term, due for instance to what kind of trade agreements the country will enter into. But that impact is extremely difficult to predict.
The more likely short-term impact of Brexit will be on foreign exchange markets. At Amonis, we see currency as a separate asset class and therefore we have no currency hedge. We have an active currency overlay managed by a specialised currency manager. That portfolio is positioned according to macro views and the manager will do as they see fit.
The bottom-up approach predates the Brexit referendum and is applied to the whole portfolio. We do not have a particular stance on the situation. Of course, the valuation of securities is influenced by the expectations on the evolution of the economy, regardless of the model that is used for pricing securities. Our managers will look at individual companies, their profitability and their current valuation, and decide whether or not to hold them in the portfolios based on those fundamental indicators.
I do not see a significant impact on the valuations of UK securities, primarily because the effect of trade negotiations could already be priced in.
Opportunities could arise
Frjálsi Pension Fund, Iceland
Arnaldur Loftsson, CEO
• Assets: ISK230bn (€1.7bn)
• Members: over 58,000
• UK investments: 0.85% of assets
• Location: Reykjavik, Iceland
• Largest Icelandic private pension fund
Frjálsi Pension Fund has 0.85% of its total assets invested in the UK. At the moment, the fund's investments in the UK are exclusively in listed equities. Out of Frjálsi's total foreign equity portfolio, 1.85% of these assets are UK equities.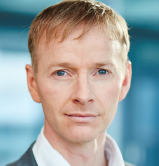 However, the pension fund has been looking into various other potential asset classes to add to its foreign portfolio. As part of this work, we have been exploring the possibility of expanding our position in the UK, to include other asset classes from this region as well. We are still investigating that option but we do see many investment opportunities there.
Frjálsi's performance goes to show how the fund's reliable macroeconomic view has been successfully incorporated into the fund's asset allocation. We can safely say that our investment exposure has not changed since the Brexit referendum in June 2016. That is to say that Brexit has not influenced the shape of our asset allocation — at least not yet.
We don't believe that UK assets will deliver a worse performance than that of their European counterparts in the long run. In the short term, however we do expect UK assets to be more volatile because of Brexit, but this will create opportunities for investors in the long run.
Frjálsi's success has demonstrated how its long-term investment strategy can be utilised to capture investment opportunities and manage risks, even during periods of excessive volatility.
In the past, before currency restrictions were put in place following the 2008 crisis, we hedged currency risk and we are now able to do so once again. However, the fund doesn't currently hedge the currency risk, but it is looking into the option of hedging currency risk again and we are now examining the pros and cons of taking this route.
Maintaining GBP hedge position
Pensions Caixa 30, Spain
Jordi Jofra, chair
• Assets: €5.6bn
• Members: 48.390
• Sterling exposure: 2%
• Location: Barcelona
• Pension scheme for employees of CaixaBank
Brexit, and the uncertainty around it, hasn't translated into major adjustments to the fund's investment strategy. Although exposure to the UK and sterling has been reduced slightly recently, this was a result of a broader, portfolio-wide decision to increase the weight of our investments in global equities, rather than a direct consequence of Brexit or concerns about the outlook for the UK.
In terms of currency, our portfolio exposure to pound sterling was already limited. In 2018, it represented 3% of our currency exposure, and it has now been cut down to just 2%. Basically, this is was a result of reducing our exposure to European equities, in favour of global stocks. European equities, that now represent 7% of the fund's assets, carry the largest sterling weight in the portfolio.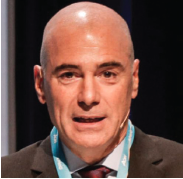 Although our investment policy stipulates not to hedge currencies with less than a 3% exposure in the portfolio, on this occasion and for the time being, we have decided to maintain the hedge of that 2% of GBP exposure, for fear of the negative impact that a hard or no-deal Brexit could have. We also hedge our US dollar and Japanese yen exposure, currently representing 58% and 3% of the portfolio, respectively. Currency hedging is done via tunnel options.
Despite the lack of clarity and the short-term worries surrounding Brexit, the long-term value of investments in the UK is not going to change radically, fortunately. I think that, after all the logical adjustments that Brexit will cause in the short term, the UK will continue to do well in the long term.
The future looks bright
Publica, Switzerland
Dieter Stohler, managing director
• Assets: CHF 38bn (€33bn)
• Members: 106,501
• 2018 return: -4.2%
• Location: Berne
• Pension fund for Swiss public servants and selected authorities
In our last ALM [asset-liability matching] study in 2018 various Brexit scenarios were considered. Given the current uncertainties we are monitoring the situation very closely and have taken certain measures. Today (mid-February 2019) we do not think we will considerably reduce our investments in UK. It is likely there will be attractive investment opportunities in the UK in the future.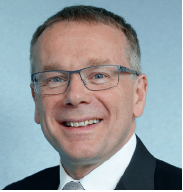 Currently the country risk for the UK in our portfolio is 4.6%. We have exposure to the UK via listed equities, government bonds and public corporate bonds, private infrastructure bonds and private corporate bonds.
These investments are in British pounds, euros or dollars. As part of our strategy we hedge more than 90% of the currency risk
Caution and diversification
WPV, Germany
Hans Wilhelm Korfmacher, managing director
• Assets: €4bn
• Members: 14,000
• Location: Düsseldorf
• Versorgungswerk for auditors and chartered accountants in Germany
At the moment we are cautious when it comes to new investments with explicit exposure to the UK. In our portfolio, we currently have limited UK exposure via real estate equity and real estate debt. However, these investments are small and on the low-risk side.
Of course we also have exposure to the UK via other global mandates, especially equities.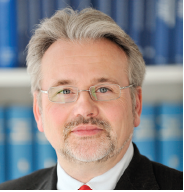 We are hedging parts of our currency exposure and the British pound in particular. For this hedging strategy we use one active and one passive currency overlay mandate.
Last year our return was significantly positive despite the market turbulences due to a wide diversification over various asset classes.
No severe consequences in the long run
ÄVWL, Germany
Christian Mosel, CEO
• Assets: €11.8bn
• Members: 59,000
• 2017 return: 4.2%
• Location: Münster
• First-pillar pension fund for doctors in the Westphalia-Lippe region
Since the Brexit referendum AEVWL did not significantly reduce its exposure to the UK, but was particularly cautious about new investments. In general, taking an investment position ahead of 29 March is driven by extreme uncertainty, so it is even more ambiguous to make a statement for the time after.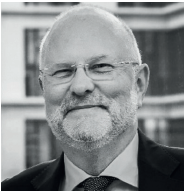 The existing UK exposure was mainly directed into infrastructure and real estate, in part being hedged against the currency risk – from this point of view we do not expect any severe consequences in the long run.
Too hard to tell
Pensioenfonds PGB, Netherlands
Harold Clijsen, CIO
• Assets: €25.4bn
• Members: 322,000
• 2018 return: -2.3%
• Location: Amsterdam
• Multi-sector, second-pillar pension fund
The percentage of our total assets invested in the UK is 8%. These are mainly investments in shares (3.5% points out of the 8%) and fixed income (3.5% points). About 1% of our assets is invested in real estate and other alternatives in the UK. The currency exposure to the British pound is hedged with a hedge ratio of 75%.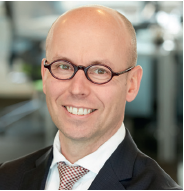 We think the Brexit will ultimately have a negative effect on the UK. But, the situation is very unclear and there are a lot of uncertainties. It's difficult to predict the impact of Brexit on the markets. The markets have already absorbed part of the impact, and there are many other factors influencing the outcome. At this moment we see no reason to adjust our portfolio. Our investments are well diversified. We are closely monitoring Brexit and reviewing and adjusting all our contracts under UK law.
Interviews by Carlo Svaluto Moreolo,
Rachel Fixsen, Barbara Ottawa, Paula Garri