The University of Oxford has appointed Huw van Steenis to its investment committee with an effort to focus on climate-conscious investment, while its endowment management team has engaged with BlackRock to launch a fossil fuel screened equity index fund.
Van Steenis's appointment follows a decision by Congregation, the University's sovereign body, which requested in March that the school reinforce the governance of its investments with the appointment of an investment committee member with climate-conscious expertise.
Van Steenis's role will focus on strengthening and consolidating the oversight of sustainability and socially responsible investment (SRI) across the university's investments, it announced.
In a competitive process led by a panel including student and climate scientist representatives, van Steenis was chosen due to "his exceptional background and insight into incorporating sustainability issues into strategic investment decisions", the school said.
Van Steenis is senior adviser to the chief executive officer of UBS and chair of the firm's Sustainable Finance Steering Committee.
Prior to this, he was senior advisor to Mark Carney when he was governor at the Bank of England, leading a wide-reaching review on the future of finance that included a focus on smoothing the transition to a lower-carbon economy and catalysed climate change stress tests for financial institutions.
Professor Louise Richardson, vice chancellor of the University of Oxford, said van Steenis would bring "a wealth of expertise and deep commitment to a field of ever-growing importance".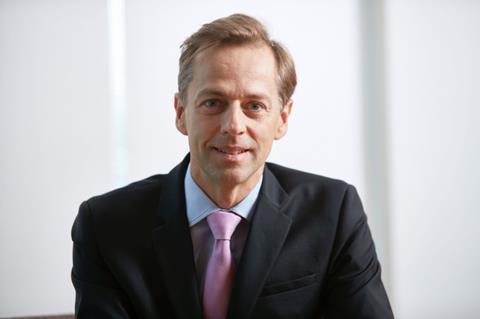 She said the university adopts policies to underpin an ambitious sustainability strategy, adding that "it is essential that our investments reflect our commitment".
Van Steenis said the Oxford University Endowment Management (OUem) had shown "real innovation in terms of its broader approach to sustainability, investment policy and implementation".
"I look forward to contributing to the investment committee and Oxford University Endowment Management's ongoing success and advising the university to ensure a clear and accountable approach to oversight of its investments and their sustainability," he added.
BlackRock partnership
Additionally, OUem, which manages in excess of £4bn (€4.5bn) of charitable endowments for over 40 investors in the Oxford Endowment Fund, has partnered with BlackRock to launch the iShares Developed World Fossil Fuel Screened Equity Index Fund.
This will assist Oxford University's commitment to divest its endowment from fossil fuel companies, the asset manager disclosed.
Last spring, the school announced landmark plans to divest its endowment formally from fossil fuels.
The university's Permanent Endowment is invested in the Oxford Endowment Fund, which is actively managed by OUem and is already effectively divested from fossil fuels.
Following the university's announcement, OUem has worked to identify an equity investment product that fits with the resolution to divest from fossil fuels for the University's Capital Account, while also keeping its existing portfolio composition in liquid index equity and bond mandates.
The Capital Account is managed solely for the central university and is structured to allow the institution to regularly draw down from holdings.
OUem selected BlackRock to create the bespoke equity index fund following the firm's commitment to make sustainability its standard for investing and based on its capabilities in developing innovative products and solutions which help clients achieve their own sustainable investment objectives.
According to BlackRock, the asset manager has worked with MSCI to design a custom MSCI World Select Fossil Fuel Screened Index, using an exclusionary methodology based on a series of stringent fossil fuel screens.
The new fund supports the university's restriction on direct investment in fossil fuel exploration and extraction companies, an immediate restriction on new investments in funds that invest primarily in fossil fuel extraction companies – including coal, oil and gas, exploration and extraction – in addition to Oxford University's existing restriction on thermal coal and tar sands.
Sandra Robertson, CEO and CIO of OUem, said: "Investing sustainably is wholly integrated in our company culture and investment process at OUem."
She said that over the past 12 years the Oxford Endowment Fund had effectively divested from fossil fuels, and it has funded several innovative groups investing in solutions to climate change.
"This is an outcome of an active investment process, and a long-term investment theme of resource efficiency. We wanted to similarly design an equity index solution that reflects this ambition in the university's Capital Account," Robertson said.
"With BlackRock, we have taken a strong policy statement and created an investment product that produces meaningful action, to invest in a more sustainable way," she said.
To read the digital edition of IPE's latest magazine click here.