The COVID-19 pandemic will likely have an impact on the financial sustainability of the Italian pension system, in particular on the Istituto Nazionale di Previdenza Sociale (INPS), the main entity of the country's public retirement system.
Andrea Scaffidi, head of retirement for Italy at Willis Towers Watson, told IPE that the drop in contributions caused by the unemployed, salary cuts, and the increase in expenditure for INPS' social security pay outs "will certainly generate an immediate effect on the financial stability of the institute, exposed to bigger expenses and lower income".
INPS may see its performance worsen with the need to finance its deficit.
In general, Scaffidi added, the consequences of a macroeconomic crisis relate to the financial and the social sustainability of a pension system. Such effects usually progress slowly.
This is true especially for the Italian system, which after its 2012 reform operates as a "contributory" system, Scaffidi added.
INPS had already recorded negative results before the pandemic started to hit Italy hard in February and March of this year.
Its operating results in 2019 stood at -€7.2bn, with a deficit of €10.9bn, and an allocation for legal reserves worth -€3.7bn, according to INPS' latest financial statement.
Paradoxically, according to Scaffidi, the financial situation at INPS will not in turn have an impact on pensioners.
Reductions in pensions contributions during the crisis, however, will generate negative effects "pro-quota" on future benefits for pensioners, alongside a lack of, or limited, appreciation of the individual contributions based on lacklustre GDP growth.
Contributions are reassessed annually according to the growth of GDP, and therefore of the country's economy.
"The financial sustainability of INPS is very worrying," Scaffidi said, adding that aside from general taxation, INPS will need "a different plan for expenditures for pension or welfare benefits".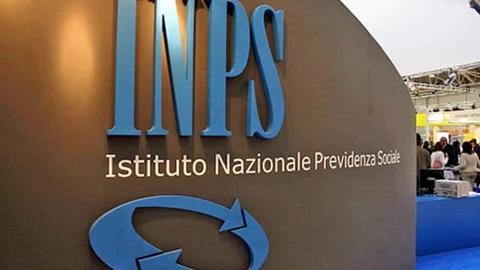 For pension funds, unemployment and wage cuts, among other things, have had and will certainly have effects on assets and net contribution flows.
"This will imply a different investment capacity that has led and could lead to a drop in earning opportunities because of a lack of new resources to be used during a phase of reduction in the values of the securities, even if the main markets have had a 'V shape' performance" he said.
Contributions in Casse di Previdenza, which are linked to salaries and income of self-employed enrolled in the Casse, will suffer a contraction and realistically the number of new members will be further impacted, Scaffidi said.
INPS officials did not comment by time of publication.
To read the digital edition of IPE's latest magazine click here.