Armenians were given a one-off chance to withdraw money from pension funds following a constitutional challenge but the system will become mandatory in 2017, Barbara Ottawa finds
Armenia's young funded pension system got off to a rocky start but the authorities and providers are trying to build trust in this new form of retirement saving.
In 2010, the government in Yerevan passed a law introducing a mandatory funded pension pillar for all those born after 1974. However, when the law took effect in January 2014, critics from the opposition parties challenged it in the Constitutional Court, arguing that people should be able to decide for themselves what happens to their savings.
The court ruled that elements of the implementation of the law, although not the law itself, were unconstitutional, and ordered the government to remedy it by September 2014. Prime Minister Tigran Sarkisian stepped down in the wake of the ruling the, officially citing "personal reasons". Nevertheless, the amendments were passed by summer 2014 – although the end result was a much weaker version of the initial law.
After the law was amended, members whose contributions had already been transferred to a pension fund were given a one-off chance to temporarily opt-out of the system before reintroduction of the mandatory system in 2017.
For now, only those in the public sector are to participate in the new funded pension system. A contribution of 5% of salary but no more than DRM25,000 (around €49; the average monthly income is around DRM140,000 or less than €275) is to be paid monthly to the selected pension fund. As an incentive to choose the funded pillar the government is matching contributions in full, up to the DRM25,000 threshold.
From 2017, the system will once again be made mandatory for all employees below a certain age.
Two asset managers are participating in the system. One is C-Quadrat Ampega Asset Management Armenia, a subsidiary of C-Quadrat Investment in Austria and Talanx Asset Management in Germany; the second is Amundi-ACBA Armenia.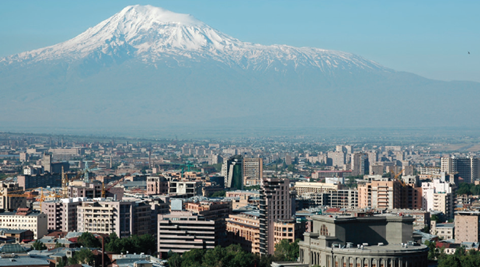 Arman Vardanyan, who runs the Armenian operation of the Austrian asset manager C- Quadrat, confirms that despite the choice, some private-sector employees still decided to stay in the new system. Currently, about 137,000 employees are paying into pension funds and more than 50% of these contributions come from private sector employees, according to Vardanyan.
He says critics were worried that disposable income would diminish and says the start of the system was "difficult overall". While the new government found a compromise acceptable to pension reform stakeholders, the re-introduction of the mandatory element from 2017 might again raise concerns.
According to Gayane Ordukhanyan, a fund manager at C-Quadrat Ampega Asset Management Armenia, the two asset managers each provide three funds with different risk profiles as required under the law – fixed-income, conservative and balanced. A total of 60% in each fund must be invested in Armenian DRM-denominated instruments and 40% may be foreign exposure. The three funds differ by the percentage of equity investments allowed: 0% for the fixed income, 25% for the conservative and 50% for the balanced fund.
C-Quadrat Ampega manages AMD13.7bn (€26m), roughly half of the pension assets. "All three pension funds managed by the company have well-diversified portfolios with around 35% foreign currency exposure," says Ordukhanyan. "The domestic fixed-income investments in all three funds are mostly Armenian corporates, government bonds and deposits. The foreign investments include mainly ETFs and funds covering the global markets."
However, the vast majority of assets went into one of the conservative funds offered each by Amundi and C-Quadrat Ampega; Ordukhanyan confirms that 98% of C-Quadrat Ampega's assets are in the conservative fund.
However, Vardanyan believes this will change as some people have already made use of the option to change their risk profile without cost once a year. The asset managers do not know how exactly how many people have made this choice as they can only see accumulated assets when they are transferred.
Vardanyan notes that the provision to allow withdrawals had also helped increase trust in the system, as people saw that they could get their money out again.
Overall, he stresses that a funded pension pillar is a completely new setup in a country which has had only an unfunded first pillar. "It will take some time because the culture of long-term savings still has to be promoted in the market," he says.
Vardanyan says the funded system "should increase transparency on how pension assets are managed while enabling the participants to monitor the development of their savings". However, he stresses, the system will require more initiatives and work from stakeholders to increase confidence.
Two routes in Azerbaijan's fledgling pension system
Barbara Ottawa
At the beginning of November, the EU project bringing German and Latvian pension experts to Azerbaijan ended. As a result, two parliamentary bills were prepared. One proposes a funded element for the State Social Protection Fund of Azerbaijan (SSPF); the other allows the introduction of private pension funds established by banks, life insurance companies or asset management companies.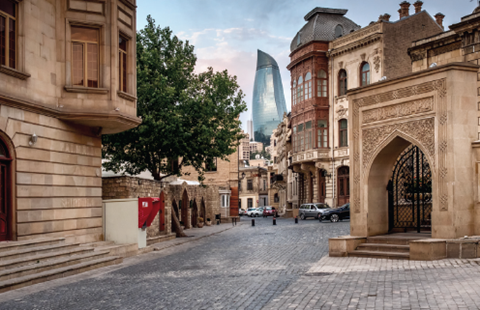 People will be allowed to pay up to 4% of their salary into the funded element of the SSPF, with unlimited contributions permitted to private pension funds managed by asset managers. Both systems would be voluntary and contribution could be made to one or both systems.
The state pension would have a conservative investment strategy on a defined contribution (DC) basis. Possible minimum guarantees are still being debated.
Private pension funds would be allowed to offer different pension products – DC or defined benefit pension savings, hybrid schemes, schemes with guarantees on the investment return or other guaranties and biometric risk coverage, explains Dace Brencēna, CEO of SEB's Latvian pension fund, who helped with the project. "For private pension funds there is no contribution rate limit and employers would be allowed to create occupational pension schemes for their employees," she said.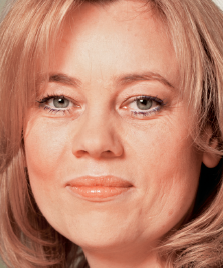 According to Brencēna, who does not think the funded system will be popular at the outset, only one of the two bills might go through. "A purely voluntary system will not see a strong development especially if there are no tax incentives," she says. Towards the end of 2015 it was not clear whether the government would introduce such incentives.
As part of the project, the experts also helped Azerbaijan develop to increase public acceptance of a funded pension pillar.
As in other east European and CIS countries, Azerbaijan does not have a tradition of long-term saving. Some governments in the region had tried to change this by introducing a full mandatory supplementary pension pillar, even if a number have backtracked in the meantime to ease budget deficits.
Similarly, the debate in Azerbaijan has included talks about a mandatory element – but that was before the crisis.
Another obstacle to the introduction of privately run pension funds is the "limited financial environment" in Azerbaijan, as Brencēna describes it. "The aim is to keep capital within the borders and therefore licensing is not very easy," she says. "Some asset management competence has to be introduced."
Poland: Life begins with equities
1

2

Currently reading

Armenia: A compromise, for now

3

4

5

6