Brunel Pension Partnership, KLP, Folketrygdfondet, NBIM, Franklin Templeton, DWP, Hoogovens, Af2i, Volo, Ballast Nedam, Total, Thinking Ahead Institute, Willis Towers Watson, Achmea, BNP Paribas AM, TPR, BMO Global Asset Management, Investcorp, Deutsche AM, Alcentra, Style Research
Brunel Pension Partnership – Brunel, the asset pool for 10 public pension funds in south-west England, has appointed Richard Fanshawe as head of private markets. He will join on 1 February from the Derbyshire Pension Fund where he was a fund manager working on several asset classes. He has worked in local government pensions since 2009, and has experience of corporate finance, mergers and acquisitions.
Mark Mansley, CIO at Brunel, said: "With an excellent knowledge of private equity and infrastructure, and an excellent understanding of the LGPS, we are sure our private markets programme will be in great hands."
In a statement, Brunel said it was continuing to hire investment professionals for its growing team, which will eventually oversee more than £20bn (€22.6bn) in assets.
KLP/Folketrygdfondet – Annie Bersagel has been appointed as senior analyst for ESG at Folketrygdfondet, the manager of the Government Pension Fund Norway (GPFN), the Nordic-invested portion of the country's sovereign wealth fund. Bersagel is leaving KLP where she has been acting head of responsible investments since March, following the departure of Jeanett Bergan to PwC Norway.
Anne Kvam took on the role of head of responsible investment at KLP in November, having moved to the pension fund from Norges Bank Investment Management (NBIM) – the manager of the larger, internationally invested Government Pension Fund Global – where she was global head of ownership policy. Bersagel is still working at KLP until the end of January, and will start her new job on 1 February. At Folketrygfondet, she will replace the manager's current ESG senior analyst, who will move on to a different position within the organisation, a spokeswoman for Folketrygfondet said.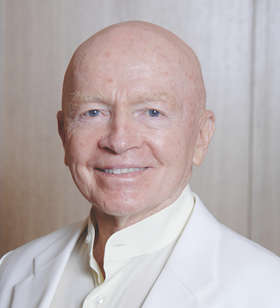 Franklin Templeton – Mark Mobius, the famed emerging markets investor, is to retire from the US asset management giant at the end of this month after more than 30 years with the firm. He led Franklin Templeton's emerging markets team from 1987 until stepping back in 2016. Mobius is currently a named co-manager on a listed investment trust having relinquished most of his other management responsibilities over the past two years.
Mobius said: "I feel very fortunate to have spent most of my career at Franklin Templeton Investments. I have had the great privilege of working with an emerging markets team that includes some of the most talented and passionate people in the business, a number of whom have been with me for decades. I leave with great confidence in the Templeton Emerging Markets team and leadership at Franklin Templeton."
Chairman and CEO Greg Johnson added: "There is no single individual who is more synonymous with emerging markets investing than Mark Mobius. My colleagues and I are deeply grateful to have had the opportunity to work alongside a legend, and we thank Mark for his many years of dedicated service and tremendous contributions to the firm."
UK Department for Work and Pensions – The UK government has appointed its fifth different work and pensions secretary in two years as part of a reshuffle of roles within the cabinet. Esther McVey was named Secretary of State in charge of the Department of Work and Pensions, replacing David Gauke, who held the role since June last year. Gauke has been reassigned to the Department of Justice. Guy Opperman, minister for pensions and financial inclusion, has retained his role.
McVey, a former TV presenter, was previously deputy chief whip for the ruling Conservative Party, a role that involves ensuring as many MPs as possible vote with the party line.
Esther McVey MP becomes Secretary of State for Work and Pensions @DWP #CabinetReshuffle pic.twitter.com/nmZaPQfAzu

— UK Prime Minister (@Number10gov) January 8, 2018
Malcolm McLean, senior consultant at actuarial consultancy Barnett Waddingham, criticised the decision to move Gauke after just six months in the role, arguing that the government was "not giving ministers enough time in the post to get to grips with the issues".
"His background and experience in the Treasury was widely seen as a valuable addition to a department desperately in need of consolidation and respite after several years of upheaval and turbulence, especially in the pensions sphere," McLean added.
Hoogovens – Jack Buckens has started as temporary independent chairman of the €8.4bn pension fund of Dutch steelworks Hoogovens. Buckens succeeded independent chair Rita van Ewijk, who was appointed in September 2016 but left her position in August last year. The scheme indicated that it expected to appoint a permanent chair later this year. Buckens has previously worked as chief executive at former insurer Interpolis.
Af2i – Philippe Haudeville has left the French institutional investor association to return to investment litigation specialist Grant & Eishofer. Haudeville had been secretary general of Af2i for eight years. As part of a new strategic plan the association is expanding its permanent staff, which will consist of two vice presidents, a treasurer, and a secretary.
Volo – Juliette Tesselhoff has started as senior business development manager at the general pension fund Volo, established by PGGM, the €206bn asset manager of healthcare scheme PFZW. Tesselhoff joined from KAS Bank, where she was in a similar position. Prior to this, she worked as account manager at Blue Sky Group and as consultant for corporate clients at Delta Lloyd.
Ballast Nedam – Norma van den Berg has been named as board member, representing the pensioners, of the €958m pension fund of construction firm Ballast Nedam. Van den Berg was already an independent board member of the scheme.
Total – Alex van Schaik is to step down as chairman of the €410m Dutch pension fund of energy company Total following the completion of his term. After the appointment of a successor, Van Schaik will continue as a board member.
Thinking Ahead Institute/Willis Towers Watson – Bob Collie has joined the Thinking Ahead Institute, a not-for-profit research institute set up by consultancy giant Willis Towers Watson. Collie started at the institute on 1 January as head of research. He was previously chief research strategist at Russell Investments, and has also led the group's London-based consultancy team.
Achmea – Lenneke Roodenburg is to start as director of the €5.6bn pension fund of Dutch insurer Achmea as of mid-February. She will succeed Sybrand Nauta, who left in October and is now senior executive at pensions adviser Fidado. Roodenburg has been account CIO at Achmea Investment Management since February 2017. Prior to this, she was manager for asset-liability management and actuarial advice at Syntrus Achmea and an actuary at asset manager PGGM.
BNP Paribas Asset Management – The French fund manager has appointed Matthieu Lucchesi to the newly created role of head of public affairs. He joins from the country's financial regulator, AMF, where he worked since 2012, latterly as director of its asset management division.
The Pensions Regulator – Mark Boyle has been appointed to a second term as non-executive chair of the UK's pensions watchdog. He has held the role since 2014, and will now chair the regulator until March 2021. Boyle has worked in a number of sectors including banking, corporate development and central government.
BMO Global Asset Management – BMO has appointed Bart van Merriënboer as senior manager in its fiduciary management team in the Netherlands. His tasks include the selection of managers for private investments. Prior to this, Van Merriënboer worked at Pensioenfonds ING and the asset managers ING Investment Management and MN. BMO also named Gerben Borkent as sales director for institutional distribution in Europe. Previously Borkent worked at TKP Investments, Russell Investments and ING Group. BMO said the appointments reflected its focus on developing and extending its fiduciary activities in the Netherlands.
Investcorp – The alternatives fund management specialist has hired Phil Yeates as managing director in charge of its European credit business. The newly created department sits within Investcorp Credit Management. Yeates joins after a 24-year career at Rothschild & Co where he set up the company's global credit management arm.
Deutsche Asset Management – Daniel Green has been named head of private equity secondaries for Europe, the Middle East and Africa. He joins from Meketa Investment Group where he was in charge of its European investment activities in the private markets space. He was previously at Gorst Capital, where he was a founding partner. Deutsche hired Mark McDonald as global head of private equity secondaries in November 2017.
Alcentra – The fixed income subsidiary of BNY Mellon Investment Management has hired Leland Hart as managing director and head of US loans and high yield. He will lead a 16-strong US-based team of investors and researchers. Hart joins from BlackRock where he was head of loans and CLOs. Prior to joining BlackRock he was a managing director in Lehman Brothers' leveraged capital markets group.
Style Research – Sebastien Roussotte has joined the factor investing analytics firm as CEO, succeeding Kirsten English. English has moved to a non-executive director role. Roussotte joins from software company Misys where he oversaw its investment management division.