In response to the Pension Protection Fund's (PPF) recent announcement that it would be "well placed to take on [an] additional and separate function of public sector consolidator", WTW's head of Great Britain retirement business Rash Bhabra said that it would take the lifeboat scheme 18 years to consolidate the 4,500 smallest defined benefit (DB) schemes in the UK.
The PPF's statement was a response to the UK government's consultation on the future of DB schemes which closed on Monday.
According to Bhabra, if 4,500 DB schemes were to be consolidated into the PPF it would take 18 years if it onboarded one scheme per working day, which he added is "infeasible" for the PPF.
Bhabra continued: "Anyone with any experience of onboarding pensions administration will know that each onboard takes considerably longer than one day.
"One a week would take 90 years to onboard 4,500 schemes, and one a month would take 375 years."
He acknowledged that a desire to improve effective governance at the small end should mean that the pension industry is "encouraged" to find ways of consolidating the "many sub-scale DB schemes that exist", adding that having 1,800 schemes with fewer than 100 members "makes no sense" and that's where consolidation should start.
With the operational challenges, he said that this would need multiple players and more than one solution for the industry to cope with the administrative burden.
He also questioned whether this should mean that members' benefits are "shoe-horned" into a common design "creating winners and losers just for the sake of improving governance".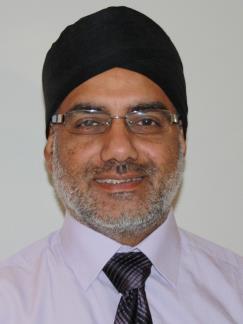 He added that crucial changes to the shape of benefits will also present a "significant hurdle" for trustees, if their consent is required for any consolidation, and create a "decidedly unlevel playing field" with any commercial consolidators and insurers.
Bhabra stressed that the driver for consolidation for smaller schemes is effective governance and not the government's productive finance agenda.
Meanwhile, for larger schemes, the solution to productive finance agenda in the DB world lies in "changing the asymmetry of the risk and reward trade off that is inherent in the current regulatory regime for most schemes".
He said: "Given the appetite among policymakers to consider reforms that support the economy and improve members' retirement outcomes, our industry should put all its energy into ideas that are grounded in the practical reality of pensions and make the biggest differences without incurring unnecessary disruption.
"Consolidating 4,500 schemes into a public sector consolidator is not one of those ideas."
PPF's response
A spokesperson for the PPF said that it has "significant and externally recognised in-house experience" of transferring DB schemes into the PPF with "efficiency not previously seen in the market".
The spokesperson added: "We have, through the development of our panel system, a capability which could be further harnessed for public benefit."
The PPF acknowledged the administrative burden and challenge of onboarding schemes, both for transferring schemes and the consolidator itself, in its response to the government's call for evidence.
The spokesperson continued: "We outlined that this is likely to be a particular issue if a public sector consolidator is focussed on a potentially large number of small schemes.
"It is therefore essential that the design of any public consolidator aims to make the onboarding process as straightforward as possible."
The spokesperson added that legislation will be needed, including to provide a defined route for transfer.
"We'll be engaging further with the government as they develop their thinking on the policy options following the close of the call for evidence, and depending on their decisions, the potential onboarding process will no doubt be part of those discussions."

Pamela is IPE's UK correspondent. Before joining IPE in May 2023, she spent five years writing about the insurance industry. During her career so far she won awards for Most Promising Newcomer in 2020 and Best Investigative Article in 2022 from the British Insurance Brokers Association, and was also highly commended at the WTW Media Awards for Insurance Features Journalist of The Year.
View full Profile