Promoting sustainable finance won't help fight climate change and allowing or encouraging policymakers to pursue that agenda could actually hinder sustainable development, according to an individual who used to be in the business of doing just that.
Frank Wettlauffer, a co-founder of FNG, the industry association promoting sustainable investment in Germany, Austria and Switzerland, and a former head of international institutional clients at Bank Sarasin, put forward the argument in a recent newsletter from Absolut Research, a research company and publisher focusing on institutional asset management in the German-speaking markets.
As appealing as the idea of steering capital towards sustainable investments was, doing so did not stand to mobilise much additional capital to finance sustainability projects in the real economy, he wrote.
As long as a company or project was legally sound and promising, it should be able to secure financing commensurate with the risks involved, regardless of whether the investment was sustainable or not.
If politicians wanted to channel more capital in favour of sustainable investments in the real economy then they would need to change the policy frameworks so that these became more profitable. The money would then come by itself.
Promoting sustainable investing was not only ineffective from the point of view of achieving sustainable development, but could be harmful if politicians thought this let them off the hook, argued Wettlauffer.
"When politicians are busy regulating the finance sector, they can't also pass other – effective – laws for sustainable development," he wrote.
Speaking to IPE, he recalled a German regional minister telling him that "politicians can't fix this on our own, the finance sector has to help".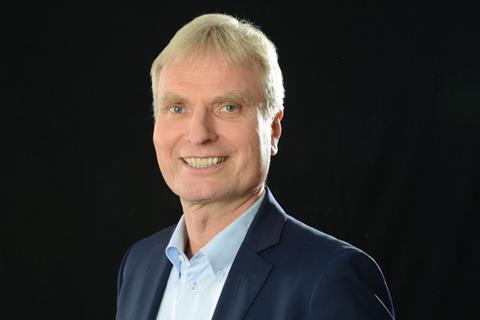 "That's completely wrong," said Wettlauffer. "Of course the money has to come from the private sector, but in order for it to come from the private sector it has to be profitable, regardless of whether it is brown or green.
"And politicians have to make sure [it is profitable] by regulating."
Asked for an example of a helpful real world measure, he said that in the context of Germany this could be to shorten appeal processes, because civil society campaigns were preventing moves to expand the renewable energy grid.
In Germany, most renewable energy is produced in the north but there isn't the infrastructure to quickly transport it to the west and south, where large metropolitan areas and heavy industry are mostly located.
Drop the fairytale
According to Wettlaufer, sustainable investments would continue to be successful because they were attractive in terms of risk-adjusted returns, burnished investors' reputations, and were guilt-free.
"But they cannot and will not contribute to sustainable development," he wrote. "Government promotion won't change that."
Those truly interested in a better natural environment and society should deploy their resources elsewhere and "quit promoting the fairytale about sustainable investments' significant contribution to sustainable development", he concluded.
When asked about engagement as a means of contributing to sustainable development objectives, Wettlauffer said "this does help, because it directly influences companies".
Investments such as microfinance could have an impact, he added, but in public markets there was no "additionality".
"The moment a bond or a stock is issued then it doesn't matter what it's called, green or brown," said Wettlaufer. "Wherever there is a seller there is a buyer."
Some have argued that sustainable investing via secondary trading in public markets can still have a positive impact, albeit indirect, by affecting the cost of capital and hence a business' growth plans.