Redington, an independent institutional investment consultant, has announced it's in the process of securing private equity backing from Phoenix Equity Partners, a UK mid-market private equity firm. The transaction is subject to regulatory approval by the Financial Conduct Authority.
Mitesh Sheth, chief executive officer at Redington, said: "The investment by Phoenix is a positive, natural and planned next step for the business and one which we are very excited about."
He told IPE that Phoenix has been selected with "finding the right cultural fit in mind".
"For the last three and a half years Redington was exploring options on parterning up with a 'patient' long-term capital provider that would enable us to have long-term continuity," he added.
He noted that Phoenix's "track record in backing and supporting management teams to deliver on their strategic vision" has been a key element in the partnership.
"It demonstrates confidence in our people to continue to deliver Redington's client service, unique culture and our ambitious strategy to help make 100 million people financially secure."
Sheth could not disclose the transaction's financial terms due to a confidentiality agreement.
Redington provides framework-based, outcome-oriented investment advice, research and technology to some of the largest institutional investors in the UK, Europe and China. The business has seen strong growth in recent years, with assets under consulting increasing from £115bn (€135bn) in 2013 to more than £500bn.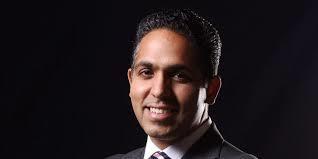 The business will retain its independence and control over strategy and the inclusive culture on which it prides itself.
Sheth added that Redington's founders – Robert Gardner and Dawid Konotey-Ahulu – will remain involved and the roles and responsibilities of the management team and the company's 170 staff will remain unchanged.
In a statement, Sandy Muirhead, co-founder of Phoenix Equity Partners, said: "Over the last few years, Redington has built an enviable reputation by delivering exceptional client service. This has enabled Redington to achieve significant growth in its core DB and DC pensions business, as well as to develop its new business lines including SaaS and advice to global asset-only institutions."
Redington's plan for the near future is to aim for steady growth by continuing to work with its existing clients on a consistent basis, and steadily expand its 5% market share of the UK's largest DB pension funds, Sheth disclosed.
He also said the firm is focusing on the DC market by continuing to offer value for money research to trustees and independent governance committees (IGCs).
The consultancy is also working with a wealth manager in Norway for which Redington designs funds for, and has also appointed a professional in Germany to advise on pension funds and insurance companies.