A lack of local diversification opportunities is holding back Croatian pension funds
Key points
Croatia's biggest pension fund has made its first real estate purchase
Alternatives are allowed but there is a shortage of local assets
The ratio of working life to retirement years is set to shrink without reforms
Croatia's largest pension fund, AZ Pension Funds – part of UniCredit-owned Zabregačka banka – made waves in October when it announced its first real estate investment, the acquisition of a 99.9% stake in M7 Primo, a local real estate management company, for HRK161m (€21m).
The company, which plans to list on the Zagreb stock exchange this year, has made its first acquisition, a 33,000sqm logistics and distribution centre.
"Market conditions have changed significantly, and we are actively searching for new high-quality investment projects," says Mario Staroselčić, member of the AZ Pension Funds management board, in a press statement. "Our latest investment will allow us to further diversify our portfolio, which is one of our strategic objectives."
He says AZ had identified this stake in the growing logistical and distribution sector as an excellent opportunity to expand its investments, especially in the light of the COVID-19 pandemic.
However, this move into real estate is the exception proving the rule for Croatian pension funds, which are heavily dominated by fixed income, particularly Croatian government bonds.
Croatia's second pillar consists of occupational pension savings funded by mandatory contributions into individual accounts. There is also a voluntary third pillar.
In 2014, a major reform introduced a proxy life-cycle model for the second pillar, with three categories – A, B and C, each with a different risk profile – included within the fund offerings of the four management companies.
Polish PPK target-date funds restricted by domestic focus
PPK assets are invested in defined-date funds (FZDs), with each financial provider obliged to offer at least eight FZDs spanning five-year intervals covering 2025 to 2060. The date refers to the median of the age group when participants turn 60. One provider has also set up a 2020 fund, and another for 2065.
According to the Polish Financial Supervision Authority, assets totalled PLN1,976m (€441.8m) as of September 2020, up from PLN85m at the end of 2019.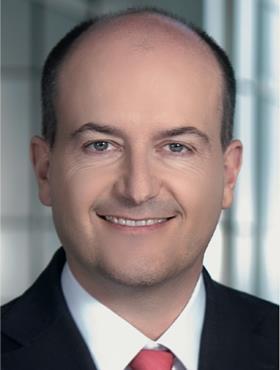 The law sets out five investment policies depending on the relevant target dates, with an overall 20% minimum of foreign currency exposure and a maximum of 30%. For 2020 funds there is a maximum equity limit of 15% of assets, and a minimum bond share of 85%. For the 2045 fund and beyond, the equity minimum and maximum limits rise to 60-80%, while the fixed-income share falls to 20-40%.
For Borno Janekovic, sales director and CEO at Templeton Asset Management TFI, the 30% foreign exposure limit is an unnecessary barrier. "An ever-increasing number of international pension fund portfolios look to allocate globally, especially when it comes to equities and fixed-income investments," he says. "The regulatory requirement that a good majority of the PPKs pension schemes need to be allocated to Polish securities hinders the full potential of PPKs, in our view.
"We believe that the Polish regulator may want to consider lowering this bar, since a globally diversified portfolio with a number of less-correlated asset classes can achieve better risk-adjusted returns in the long term."
There is an opportunity for PPKs to invest in funds with a transparent sustainability theme - Borno Janekovic
Of the 30% foreign exposure, Janekovic says that a significant portion is in traditional passive ETFs. "We think they should also consider multi-factor ETFs that can potentially lower the volatility of the overall portfolio. Also, there is an opportunity for PPKs to invest in funds with a transparent sustainability theme – for example, in smart beta ETFs that are aligned with the goals of the Paris Climate accord of 2016.
"We are confident that a majority of PPK clients would appreciate it if their PPKs are looking to address one of today's pressing challenges for the global society, which is climate change."
Preliminary figures from the Organisation for Economic Co-operation and Development (OECD) show that Croatian pension funds held assets worth $18.1bn (€16.1bn) in 2019, equal to 30% of GDP – a higher percentage than for most European countries, only outstripped by those countries with highly developed retirement systems such as the Netherlands, Denmark and Switzerland.
Mladen Latković, head of risk management at Raiffeisen Mandatory and Voluntary Pension Funds Management Company (RMF), says that further diversification and a gradual shift to foreign assets and other asset classes is the primary agenda for his firm
It has reallocated part of its portfolios to foreign fixed-income and emerging market equities to achieve better diversification and risk/return trade-off.
At present, there is no exposure to real estate, although there has been in the past.
Turning to Croatian pension funds in general, Latković expects that long-term changes in asset allocation might come from other risk factors.
"The allocation to alternatives, particularly private-equity funds, is becoming noticeable, with a growing number of domestic and foreign alternative investment funds, some of them backed by the European Investment Bank or the European Bank for Reconstruction and Development, which turn out to be attractive investments," he says.
He expects stable liquidity for second-pillar pension funds in the next decade, but also an increased liquidity burden for funds with conservative risk profiles in the next two decades.
He adds: "The latter now have the most assets under management because of the shift of their assets towards conservative risk profiles. So that would probably mean shifting to more liquid foreign asset classes, as the liquidity of the Croatian market has not substantially improved in the past couple of years."
Furthermore, he says, second-pillar funds with aggressive risk profiles will have to invest increasing amounts abroad, since the Croatian investment universe has remained static in recent years.
Lack of opportunities
The 2014 reforms also allows investment in alternatives.
Staroselčić says: "As in developed markets, low-yielding fixed-income assets force institutional investors in Croatia to search for alternative investments in order to increase diversification and yield potential in the future period."
But he observes: "There is still no significant supply of such projects on the local market that would fulfil the necessary requirements and fit in with the pension fund's investment strategy."
Most of AZ's asset allocation remains positioned in local government bonds, followed by local and developed markets equities, money-market assets and foreign bonds.
However, the pension fund plans to further diversify its portfolio and to increase its relatively low exposure to alternative assets, the M7 Primo investment being one of the first fruits of that intention.
Staroselčić adds: "We expect to increase exposure to domestic and foreign real estate projects with sustainable and stable long-term cash flows."
Because of the pandemic, the Croatian government has subsidised salaries for some employers up to a percentage limit. Both employees and employers are exempt from paying pension contributions on the subsidised part of the salary.
But total contributions to the second and third pillars did not experience any significant falls, says Latković. Furthermore, he says pension funds proved their resilience during the pandemic, all of which reported positive returns for the year to end-November 2020, according to HANFA – the Croatian Financial Services Supervisory Agency – except for those with the most aggressive risk profiles, whose returns were in slightly negative territory.
"The allocation to alternatives, particularly private equity funds, is becoming noticeable, with a growing number of domestic and foreign alternative investment funds" - Mladen Latković
But Latković says membership enrolment in the second and third pillars was down in the first 11 months of 2020 compared with the year before.
"It is interesting to note that digital sales channels [online enrolment] in the third, voluntary, pillar did not contribute substantially to membership enrolment, and the primary sales channels are still banks," he adds.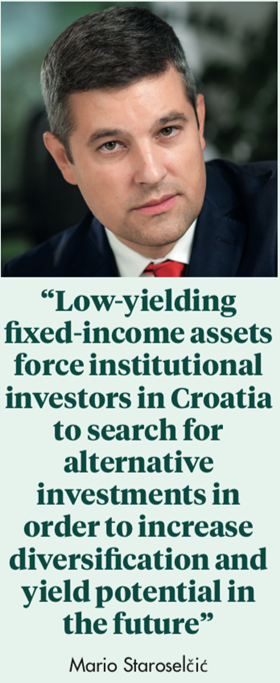 However, the problems caused by the pandemic are overshadowed by the longer-term outlook, for which the demographics are grim.
Demographic challenges
The Allianz Pension Report 2020 underlines the fact that in most countries the ratios of working life to time spent in retirement are set to decrease further, if no additional reform measures are taken.
However, the report says the strongest further deterioration of this ratio would be witnessed in Croatia, alongside Poland, "where the governments have annulled already passed reforms to increase the retirement age above the age of 65 in recent months".
This happened in October 2019, when the planned acceleration of an increase in state retirement age was cancelled. It was also announced that after 2030, when the retirement age for women would reach 65, it would then remain at that age for both men and women, rather than rise gradually to 67, as previously envisaged.
Latković is among many voices calling for an increase in contributions, from the current 5% of gross wages.
"This would be the greatest improvement in the Croatian pension system, if it reached a sufficiently high level so that the option for older cohorts to opt out of the first pillar would become far out-of-the-money," he says.
"This option burdens the state budget and in the long term, gradually diminishes the positive effects created by introducing a multi-pillar pension scheme."
Latiković observes that following the changes made in 2014 – with a better pension system in hand and an improvement in Croatia's credit rating thanks to cuts in its budget deficit and indebtedness – most stakeholders expected a gradual increase in the contribution rate.
"Unfortunately, it did not happen and the pandemic only reversed expectations," he says.
CEE - Poland: Auto-enrolment limps to the finishing line
1

2

Currently reading

CEE - Croatia: Real diversification

3

4