Italy's occupational pension funds are primed to deal with the after-effects of the COVID-19 pandemic
Key points

Italian funds face similar challenges to the 2008 and 2011 crises
As unemployment rises, contribution levels could come under pressure
So far, the impact on AUM and returns has been limited
Pension funds will be called to increase their investments in the real economy
The COVID-19 outbreak might feel like an unprecedented crisis but Italian pension funds are already familiar with some of its likely effects. The memory of the last two recessions, those following the 2008 financial crisis and the European debt crisis of the early 2010s, are still fresh.
Pension funds had to face the double-blow of a bear market and unemployment. The latter, in particular, caused difficulties for the second-pillar pension industry. The industry is mostly composed of industry-wide, defined contribution (DC) pension funds, which are heavily reliant on growing membership figures.
While it is still too early to quantify the full effects of the lockdown on Italy's economy, the forecasts are gloomy. The International Monetary Fund (IMF) forecasts GDP to fall by 9.1% this year, while the unemployment rate is expected to jump from 9.95% to 12.7%. In 2021, GDP growth should resume at 4.8% and unemployment is expected to fall back to 10%, but this is assuming no further lockdowns.
At the same time, it is hard to predict how the recession will affect pension funds' inflows over the coming months and years. Looking back at data from pension regulator COVIP, membership at industry-wide DC pension funds, known as fondi pensione negoziali, fell 5.10% by 2008 and 2014. Membership in pension funds predating the 1993 reform fell by 4.13% over the same period. Commercial pension plans saw their headcounts grow strongly instead, thanks to their inherently stronger marketing capabilities.
"If I look at our members, the country has managed the crisis well, which makes me feel hopeful" - Maurizio Agazzi
During those years, rising unemployment meant occupational funds faced falling contribution levels. This did not necessarily create liquidity problems, and thanks to rising asset prices, overall assets under management rose. The assets of fondi negoziali rose nearly two-fold, while pre-existing pension funds recorded a 50% rise in AUM.
The issue of rising unemployment and falling contribution levels has more to do with the long-term development of the system.
During times of economic hardship, many workers were faced with the choice of whether to divert their trattamento di fine rapporto (TFR) to occupational funds or to keep it at arm's length on their employer's balance sheet.
TFR is the severance pay fund, from which occupational pension funds source contributions under Italy's pension system. Workers that were not already members of the second-pillar system, had little incentive to part with their TFR. Those who were already members could simply choose to suspend TFR contributions and, under some conditions, release part of their pension savings. The way the pension system is structured meant a relatively short period of labour market stagnation severely impaired its development.
Pension funds continued their struggle to grow membership without the support of the government, which has been fully focused on reforming the first-pillar, at least since implementing a soft auto-enrolment programme in 2007.
In dealing with the next wave of unemployment, occupational pension funds start from a better position. Fondi negoziali, in particular, can rely on better organisational structures, more direct communication channels and nearly two decades of track record. During this time, their returns have been far better than the rate of growth of the TFR. The fees they charge are significantly lower than those of commercial funds, which represents an incentive for some workers.
Funds brave the COVID-19 crisis
Italian investors are historically more prudent and cautious than many of their international counterparts, according to Stefania Paolo, country head at BNY Mellon Investment Management Italy.
She says that while investors have made some opportunistic investments in equity and other risk assets, for the most part they are adopting a wait-and-see approach and favour low-risk assets.
Paolo adds that the pandemic has put some strategies under the spotlight.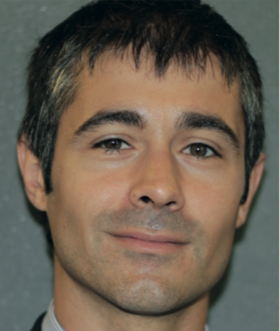 "There were no panicked reactions"- Antonio Iaquinta
"This event has accelerated the adoption of ESG approaches, in a world where sustainability is ever more important, or it is pushing investors towards thematic strategies that are capable of seeking and finding areas of growth in a structurally low-growth world", she says.
BNY Mellon IM's sustainable funds managed to contain the drawdowns over the period, as did its high-conviction, buy-and-hold equity strategy, according to Paolo.
The behaviour of Italian pension funds during the crisis proves that the sector has matured, says Antonio Iaquinta, head of institutional clients for Italy at SSGA.
"This event has accelerated the adoption of ESG approaches" - Stefania Paolo
Iaquinta says: "There were no panicked reactions. Our clients are fully aware of the long-term nature of their investments", he says.
Thanks to COVID-19, Italian pension funds made great strides towards digitalisation, according to Iaquinta.
"Our clients have finally embraced technology. The dialogue within pension fund boards and with external managers and advisors was very intense and efficient during the crisis", says Iaquinta.
"This digital step-up has allowed pension funds to be near all their stakeholders, particularly their members.
"In March, at the height of the crisis, we had daily interactions with some of our clients, particularly those for whom we manage risk overlay strategies. They asked for our assistance in rebalancing portfolios but soon they started discussing what might come next.
However, the next few months will undoubtedly be challenging. Antonio Iaquinta, head of institutional clients for Italy at State Street Global Advisors (SSGA), says that while it is early to make accurate predictions about inflows, pension funds have started thinking about possible scenarios.
Iaquinta says: "The situation will vary, depending on which occupational sector we consider. Funds sponsored by large corporations or public sector entities may not necessarily be deeply affected. It will be a different matter for those sponsored by large numbers of smaller firms.
"Either way, funds have tried to intensify their dialogue with members and the public. They have been proactive in terms of communicating their good results and very vocal within social media. They have tried to show that they can support their members through a difficult phase such as the current one.
"On the other hand, while in normal times pension fund members show interest in their savings once a year, during a crisis like the current one they pay much more attention. They tend to ask themselves, and their pension fund, whether they can release some of their savings in order to navigate these difficult times."
However, Iaquinta says that pension funds are readier to deal with higher redemption requests than they were during the last crises. "Their management structures and processes are stronger, and thanks to developments in the regulatory framework, they are used to stress-testing their balance sheets," he says.
Indeed, pension funds are closely monitoring both contributions and redemption requests, to stop early signs of nervousness among members or an impact on employment situations.
Maurizio Agazzi, general manager of Cometa, the €10bn fund for workers in the metal and machinery sectors, says that while it is understandable that in a crisis of this scale members will be inclined to redeem their savings, so far contributions and redemptions are at normal levels.
"If we compare the month of April with October last year, 96% of our member companies have regularly contributed. Similarly, during the first quarter of 2020, there has not been an exceptional rise in redemption requests," says Agazzi.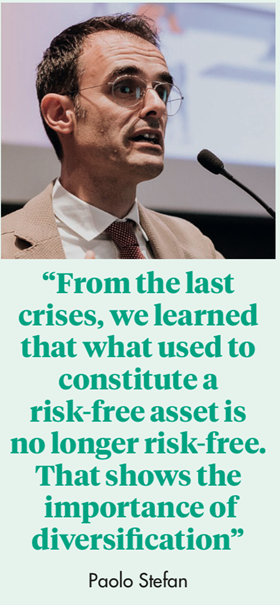 However, he points out that the effects are likely to be felt from the autumn and through next year.
"That is when we will see whether we have overcome this crisis, despite a reduction of GDP and employment rates," he says.
"If I look at our members, the country has managed the crisis well, which makes me feel hopeful."
Agazzi says that the fund can cope with a rise in redemptions. "The portfolio is highly liquid at the moment, and our managers have implemented solutions to protect it. Between March and May, the portfolio has recovered from the earlier drawdowns. If members were to redeem their savings, the effect would be minimal.
"A rise in redemptions caused by job losses comparable or above the level seen in 2008 would not give rise to any issue to a well-structured fund like ours," he says.
Instead, workers cashing in their pension savings would suffer in the long term, as their retirement future would be affected.
At Solidarietà Veneto, the €1.5bn regional pension fund, net inflows of savings are positive, according to director Paolo Stefan. He says that the organisation, which caters for employees of companies located in the Veneto region, has enjoyed growing membership this year.
"We introduced a number of innovations, such as video-based customer service, webinars and member meetings. Thanks to this new communication approach, we did not register outflows induced by panic. This is a highly satisfying result, which was also possible due to choices we made prior to the COVID-19 crisis", he says.
However, owing to the uncertainty over the effect of the economic downturn, the fund has reviewed its budget for 2021. Stefan explains: "We made the decision during the last board meeting, as we expect a possible fall in contributions. The aim is to limit the impact on the fund even in extreme stress conditions. As a result, the fund's accounts should be secure for the next 18 months. Costs as a share of contributions are already low."
The lower contributions levels, however, will have to be taken into account when the fund reviews its investment policy document next year.
In terms of performance, Stefan says that Solidarietà Veneto has brilliantly stood the test. The 'Reddito' sub-fund, the largest of the four sub-funds in terms of AUM, is up 0.5% so far this year. The 'Dinamico' sub-fund, which has the highest strategic equity exposure at 54%, was down 1% for the year to the end of May.
The COVID-19 crisis has affected Solidarietà Veneto's plan to further diversify into alternative assets, according to Stefan.
Assofondipensione and Cassa Depositi e Prestiti launch funds of funds trio
After years of debate between investors and policymakers, the association of Italian industry-wide pension funds, Assofondipensione, has finally launched a potential solution to the problem of underinvestment by Italian pension funds in the domestic SME sector.
Giovanni Maggi, Assofondipensione's chairman, says that the association has teamed up with Cassa Depositi e Prestiti (CDP), an institution partly owned by the Ministry of Finance (MEF), to launch three fund of funds vehicles investing in private equity, private debt and infrastructure, respectively. The vehicles will focus on Italian SMEs.
"Our aim was for the funds to be invested in SMEs, with a particular focus on businesses that can have an impact in social, environmental and occupational terms," says Maggi.
The project took over two years to complete. "This is a strategic project that sees the participation of high-profile institutional actors. It took a lot of time and deliberation, because the aim was to collaborate on every aspect of the development of the project," he adds.
The fund of funds vehicles are explicitly offered to Italian occupational pension funds. It will be managed by Fondo Italiano d'Investimento, an asset management company whose joint owners are CDP and the MEF. The private equity fund of funds is ready to start the fundraising phase. The two other vehicles should be launched by the end of this year.
The aim for the three funds is to raise €1bn collectively. For each fund, CDP will co-invest 50% of the amount raised among pension funds. It has already invested €300m in the private equity vehicle.
Maggi says that Assofondipensione has already begun a series of educational events to present the opportunity to its members. The final decision on whether to invest belongs to the individual funds' boards but Maggi expects the fundraising targets to be met.
"We need to support our country's economy, and doing so by offering private market opportunities is coherent with our members' diversification and risk/return objectives.
"This was a complex project, but the term sheets of the three vehicles have been shared and discussed extensively, which makes me hopeful that we will reach the fundraising targets", he says.
Assofondipensione has also met with representatives of MEF to discuss a dedicated fiscal profile for the project. "Our proposal to have dedicated fiscal incentives for investors in this project was met with great interest," says Maggi.
Diversification, however, remains a long-term priority. Stefan says: "From the last crises, we learned that what used to constitute a risk-free asset is no longer risk-free. That shows the importance of diversification.
"At the same time, we have to explain to our members that the financial markets have changed, as has the concept of 'guaranteed' returns. That means we have to intensify our communication efforts."
Italian pension funds know that after COVID-19 the Italian economy is in dire need of investment and that policymakers will subtly encourage them to back local businesses. As global investors the growth trajectory of the domestic economy is not necessarily their main concern. However, since they aim to ensure a healthy level of membership growth, they ought to consider the case for investing in Italy. But they lament the fact that the fiscal incentives to invest in Italy are inadequate.
While funds have gradually increased their allocation to Italian assets, the opinions on this matter can differ diametrically. Stefan points out that his fund, Solidarietà Veneto, has already invested a considerable amount of money in Italy. He says: "Institutions like ours do not run away when investments in the real economy underperform. This is an invaluable characteristic that policymakers should take into account. Better fiscal incentives should be provided in return.
"It would be curious if policymakers asked for further investment by fondi negoziali. If anything, other actors should be asked to step in," says Stefan.
Agazzi of Cometa says pension funds should aid the recovery by investing in the real economy, but that this crisis should be seen as an opportunity to question the current model of development.
"There is an opportunity to tackle this crisis on various levels. Infrastructure improvements, the relaunch of the health system and investment in the education sector are three areas where a public-private partnerships approach could generate good financial returns and a positive social impact at the same time. If there is a viable project, I do not see why pension funds should hesitate," he says.
"Today, the regulatory framework has changed and there is better transparency around investment in real assets. In 2008 the industry was in its infancy and it was more risk-averse.
"At the time, however, it was perhaps easier to foresee the trajectory of economic development. The COVID-19 crisis forces us to question which direction it will take. As an example, while investments in public transport might have been a straightforward choice, today this is no longer the case.
"We need to rethink economic development in terms of sustainability," says Agazzi.
Italy: Ready for the challenge
1

Currently reading

Italy: Ready for the challenge

2

3

4

5