Finnish pension funds remain solvent despite the heavy toll inflicted by the pandemic
Key points
Finland's biggest pension providers have seen investment losses but solvency is still adequate
Risk reduction and cash availability are key priorities
'Wait and see' mantra as global economy faces uncertainty
Finnish pension funds, along with their counterparts all over the world, had to brace themselves for dire investment results over the first quarter of 2020, as markets plunged on the back of COVID-19 fears, with strict lockdowns forcing national economies to a halt.
As expected, results across the board were well into negative territory, with Ilmarinen and Varma, the two biggest pension insurers, losing 7.5% and 10%, respectively, over the quarter.
"As with all global investors, the COVID-19 crisis hit our equity and credit portfolios fast, and sharply, between mid-February and the end of March," says Mikko Mursula, deputy CEO, investments, at Ilmarinen. "We had some hedges; that helped slightly, but it was impossible to hide, even in the bigger picture. Time will tell how severe and long-lasting this damage is, but we should remember that the rebound in credit and equities since the end of March has also been quite significant."
"The sell-off in equities caused by the crisis certainly affected our pension funds' portfolios," says Kimmo Koivurinne, analyst at TELA, the Finnish Pensions Alliance. "However, in my view, they had already designed fundamental actions well beforehand, covering investment strategies, portfolio construction, and in particular, the way that tail risk is managed."
More tactical action has also been taken – for example, as equity markets tumbled in March, Varma reduced its equity weighting from 46% at end-2019 to 40% three months later, lowering its risk level to secure solvency in all conditions.
To help businesses, the Finnish government has reduced employer contribution rates by 2.6 percentage points until the end of 2020. It has also allowed employers to postpone payment of both their own, and employees', contributions into pension insurers' schemes, for up to three months.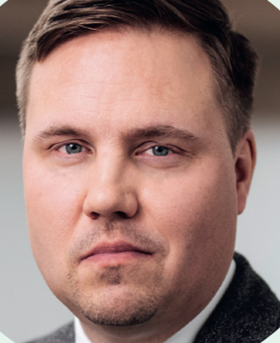 The self-employed are also given the option of postponing contributions.
Keva – Finland's largest pension fund – which returned -10.4% over the first quarter of 2020 – says its first priority is to ensure that it has enough liquidity and pure cash available to make pension payments.
"We also want to be prepared for different market opportunities which always appear at times of crises," says Maaria Eriksson, deputy chief investment officer, Keva. "Our long-term nature provides us with the ability to use market pricing patiently and counter-cyclically and we are not forced to sell, as short-term investors might be."
Koivurinne says: "The current crisis has obviously had a negative effect but since the pre-crisis solvencies were strong, our pension funds are still adequately solvent."
At the end of March 2020, for example, the solvency ratios for pension insurers Varma and Elo were 121.6% and 116.6%, respectively.
But given the continuing economic uncertainty, Finland's Ministry of Social Affairs and Health has prepared a bill to be submitted to parliament should further market collapses lead to drastic reductions in the average solvency of pension insurers, the aim being to protect them from having to sell equities at distressed prices. The bill makes adjustments to the solvency calculation.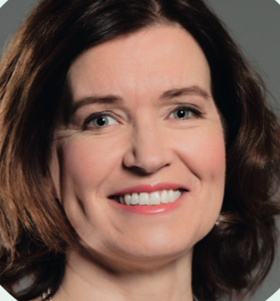 In another bid to strengthen solvency, the so-called supplement coefficient – a technical parameter that defines the current funding accrual – has already been temporarily set to zero. The bill would extend the period over which this applies.
"These legislative measures aim to safeguard both the solvency and long-term sustainability of our pension system," says Koivurinne. "Similar methods were deployed during the financial crisis of 2008."
"At the end of March, our solvency ratio was still OK – 120.7% – and we were able to operate more or less as usual," says Mursula. "But of course, as always, we need to make sure that the total risk level of our investment portfolio is in line with our risk tolerance – that is, the solvency ratio. From that perspective, nothing has actually changed; all investment/allocation decisions are still always done while keeping the solvency capital situation in mind."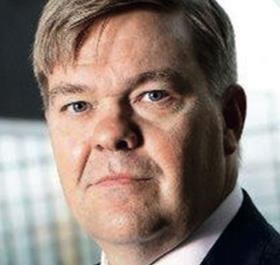 He says one of the most important issues is what will happen to expected returns in the medium and long term.
"Our pension liabilities are, in any event, growing at a certain rate, and in order to improve our solvency ratio or even keep it at the same level, we need to reach that growth rate," he observes. "And we all know that, even leaving COVID-19 aside, after all these reasonably good investment years following the financial crisis, it will not be easy."
As IPE went to press, Finland was embarking on a phased relaxation of its COVID-19 restrictions, including the reopening of restaurants, theatres and sporting facilities.
Even so, the Ministry of Finance has forecast that the country's economy will shrink by at least 5.5% this year, assuming the restrictions were lifted after three months. Should they last for six months, it says the shrinkage will be 12%.
While acknowledging that the Finnish economy will suffer as a result of COVID-19 – both on the supply and demand side of the equation – Eriksson says the direct effect of all this on Keva's investment portfolio will be marginal, because the portfolio is well diversified.
"The real threat for pension systems relates to the uncertainty of long-term economic growth, as every country and economy will be affected by COVID-19, and investment returns rely on long-term growth," she observes.
She adds: "The risks and returns offered by different markets have varied historically, and quite clearly they will vary going forward. But it is hard to predict where the new equilibrium will be found, and what kind of extremes we may see on the way."
Keva will be monitoring different asset classes and their risk-and-return potentials, in tandem with its global network of asset managers, consisting of about 150 external teams.
Ilmarinen's investment portfolio is globally diversified, with over 70% allocated outside Finland, so it is much more dependent on how the global economy and companies are performing than on the domestic economy.

"But of course Finland and its development are also important for us," says Mursula. "As an open, export-oriented economy, the end-result for Finland is very much linked to how the global economy performs this year and next."
Ilmarinen's most significant domestic holding is in local real estate, whose fortunes will likely mirror those of Finland on a macro scale.
Real estate teams for some pension funds have had a direct input in supporting the local economy during lockdown by granting rent reductions to firms, particularly those such as restaurants, bars and night- clubs closed by government order.
Looking ahead, Mursula highlights the rebound in the equity and credit market during the last week in April and the first week in May, but warns: "Time will tell if that is a dead cat bounce, or something else. However, while it is also too early to guess what will be the longer-lasting consequences of the crisis, I could imagine, for example, that the illiquidity premium – or sometimes even the lack of it – will be rethought."
Mursula says the crisis has not led the pension fund to make any significant changes to its investment plans, either in the short or long term. This also takes into consideration cash flow estimates made in the light of potential losses of contribution income. "Our long-term strategic allocation is based on long-term asset risk and return expectations/assumptions, and built into those calculations are assumptions that every now and then we see crises emerging," he says.
Eriksson says that since the market stress started, the portfolio has been prepared for any additional liquidity needs.
And she adds: "Keva's long-term plans have included increasing investment risk, and the pension fund will carefully monitor to see if this can be implemented in the next few months."
Nordic Region: Pension funds step up to the plate
1

2

Currently reading

Nordic Region: Finnish pension funds' hopes pinned on the long term

3

4