Xiaoyu Liu, portfolio manager, emerging markets equities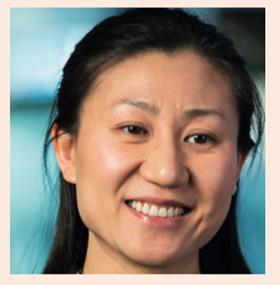 We see the impact of the rising middle class going well beyond the consumer sector. Members of the middle class demand better education and healthcare services, they are upgrading their homes, and starting to buy insurance and wealth management products. As incomes rise, so do concerns about pollution. This has been a major driving force behind the government's environmental policies, which have had a big impact in utilities, materials and many other industries.
The opportunity also reaches beyond China. For example, the new Chinese middle class has been the major growth driver for European luxury goods, Korean and Japanese cosmetics and have even had an impact on mining. With new environmental protection policies in place, Chinese steel companies now import ore with a higher iron content. This has been an important share price driver for the iron ore producers in Australia and Brazil.
In the consumer sector, high levels of competition and a fast-changing environment are the major risks. The opportunity is large and growing and hence it has attracted many domestic players and others from all around the globe. Economic, societal and demographic changes shape the profile of consumers, and what and how they spend their money. Successful companies must be adaptable in the product, service and distribution channels. For investors, it is hard to identify the winners in such a competitive and fast -changing market.
For us, it has been important not to be carried away by the growth opportunity. We have focused on the industries with high entry barriers and companies with competitive advantage – for example, high-end liquor companies.
It is also important to identify changes and be on the right side of it. For example, Alibaba, the e-commerce giant, benefits from the online to offline distribution channel change. It is also a company that invests for the future, instead of reacting to change. It creates and leads industry trends.
GQG Partners
Rajiv Jain, founder and CIO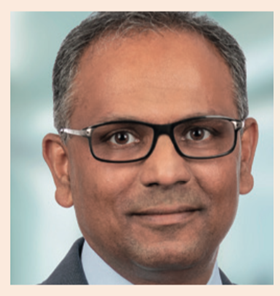 As China's economy has slowed to its lowest growth rate in nearly 30 years, combined with several multinationals fleeing China due to its souring relationship with the US, we have started to see evidence of job losses and salary cuts, although this has not been widely publicised. Therefore, prospectively, it is unclear how China's middle class will behave in this new economic era.
Our view is that we will start to see further differentiation among the middle class. Consumption by the upper middle class is less likely to be affected by any economic malaise as their wealth is large enough to navigate any weakness. For the lower middle class, whose spending relies on pay cheques, this will be a different experience as they will bear the brunt of an economic downturn. We are already seeing signs of this.
Investors who have a long time horizon should focus on the two ends of the spectrum – the companies catering to the highly affluent, or those tapping the emerging middle-class in tier-three and four cities. Companies need to have differentiated products to keep up.
If we've underestimated the slowdown in China and the risks for a severe financial crisis or full-blown recession are in fact higher than expected, then this could impact our assessment of the winners and losers.
While we remain underweight China, a major contributor to our total return this year has actually come from our Chinese holdings. Although we build the portfolio on a stock-by-stock basis, some highlights from the exposures we currently hold are defensive sectors such as insurance, which should benefit from a longer-term savings and penetration story, and utilities.
We also hold premium beverages stocks, because the premium population spending power has not wavered. New billionaires come to the fore every week in China.
Newton Investment Management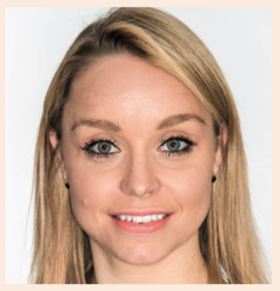 Naomi Waistell, portfolio manager, emerging markets
Rising median incomes in China is the strongest tailwind to growth in China over the medium term, driving increased spending by middle-class Chinese families. One area which stands to benefit from this is the education sector, where we see good long-term value investment opportunities. Continued consumer income growth will increase the number of pupils with the means to afford certain schools. This in turn should ratchet up competition for places and so drive additional demand for tuition. In short, a virtuous circle of increased consumer appetite coupled with constraints on supply.
For investors prepared to do their homework, carefully selected exposure to the Chinese education sector could offer a strong domestic and secular growth opportunity with returns relatively insulated from wider political and economic risks around the world.
We are looking to harness the future growth of China, which we believe comes from rising consumer wealth and a greater importance of the services sectors. Our portfolio invests in companies in the internet, education, healthcare and insurance sectors where our analysis leads us to believe there is a sustainable long-term growth opportunity, backed-up by leadership positions and competitive advantages.
With the fixed-asset intensity of the economy declining, GDP growth is likely to continue to slow. However, we believe that the quality of growth is set to improve. A slower rate of GDP should not hinder the consumer-facing areas of the economy particularly, as the labour share of GDP increases and because many service industries are still nascent.
While trade disputes are of concern, markets tend to be good at correcting the negative impacts of tariffs. They are less good at recognising the long-term value of companies able to consistently compound earnings, which domestic growth beneficiaries are well placed to do. These anomalies can provide us with opportunities.
Sumitomo Mitsui Trust Asset Management (SMTAM)
Yoshiki Takeda, senior portfolio manager, Asia Fundamental Growth fund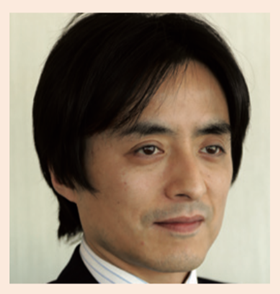 The rise of China's middle class has led to very visible growth in consumer demand in all aspects, the so-called 'consumption upgrade'. Owing to the fast growth of urban household disposable income per capita, Chinese middle class consumers are willing and able to pay for quality branded products which generate a higher gross profit margin.
Middle-class Chinese consumers are also willing to pay for goods that generate social belonging and give a sense of psychological satisfaction, much like developed market consumers. The upsurge in consumption is most obvious in subsectors where supply side companies are continuously innovating to fulfil customer needs: Chinese e-commerce, education, sportswear, home appliances, and select food and beverage companies are all examples.
Taking advantage of huge economies of scale, Chinese companies with a head start can enjoy cost advantages and form barriers to entry. One example is China's after-school tutoring service providers, New Oriental Education and TAL Education, which both started off much earlier than their peers and learned to offer what is needed. This allowed them to gain superior pricing power compared to their smaller competitors.
Institutional investors could ride on the consumption-upgrade trend by holding the stocks of industry leaders across multiple subsectors. Despite the competition, leaders who constantly innovate to create value, improve efficiency and provide solutions to fulfil consumers' needs should constantly grow their EPS [earnings per share] and generate handsome absolute returns.
Our investment process enables us to identify long-term growth opportunities with a high conviction. As core holdings in the fund we own Alibaba (internet), Tencent (internet), China Resources Pharmaceutical (drug distributor), TAL Education (tutoring services), China Resources Beer (beer) and Ping An (fintech).
China: Crazy rich Chinese
1

2

3

4

Currently reading

How fund managers view – and invest in – the rise of China's middle class

5

6