What are the prospects for the credit markets as central bank turn dovish and economic activity slows down?
Key points

Monetary policy has anchored interest rates at record-low levels
The IMF has raised concerns about systemic risk in the credit market as investors face a choice between negative yields or high-risk investments
Managers are focusing on security but also long/short and multi-asset strategies
Towards the end of 2018 a gradual rise of interest rates was seen as a distinct possibility. Today, the idea seems laughable, as central banks appear to have prolonged the 'lower-for-longer' interest rate scenario indefinitely. In September, the European Central Bank (ECB) reduced the deposit rate to an all-time low of a negative 50bps and resumed quantitative easing (QE), while the US Federal Reserve cut rates by 25bps. Central bankers are desperate to support growth and inflation as the economy sends recessionary signals. But their dovish stance means rates will be stuck at rock-bottom levels.
With about $15trn (€13. 5trn) of negative-yielding debt outstanding, the challenge for fixed income investors is greater. Investors face two choices. They can pay for the privilege of lending to supposedly safe issuers, and be exposed to an eventual rate rise.
Alternatively, they can push the boundaries of asset allocation and buy positively yielding, but riskier, securities. But many investors are constrained by regulation, points out Nicolas Forest, global head of fixed income management at Candriam. "Lobbying to change regulation is to be expected, especially for insurance companies, since often they cannot access the opportunities they need," he says. The added complexity is that in today's credit markets a low yield can no longer be interpreted as a sign of safety. The fact that a growing share of the European high-yield bond market offers a negative yield warrants reflection.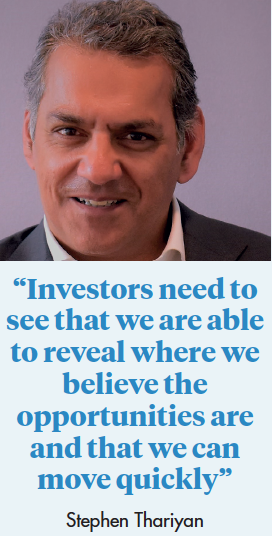 "In a market where you'd be expected to earn a positive yield for buying credit risk plus an illiquidity premium, 10% of securities are negative-yielding. It is quite a statement," says Sunita Kara, senior portfolio manager for global high yield at Aviva Investors.
"We are in dangerous territory. Investors who are buying negative-yielding debt are treating it like a cash substitute, because they do not want to be taxed on the real cash. This reasoning is problematic, because the negative-yielding debt has credit risk attached to it. "
Who is backing negative-yielding debt? "That is a question we get asked a lot," says Colin Purdie, CIO for credit at Aviva Investors. "It is often US-dollar investors who buy euro-denominated negative-yielding debt and get a positive yield by hedging the currency risk," he says. Benchmark-focused investors are the other obvious backers of securities yielding below zero.
The systemic consequences of this could be significant, according to the IMF.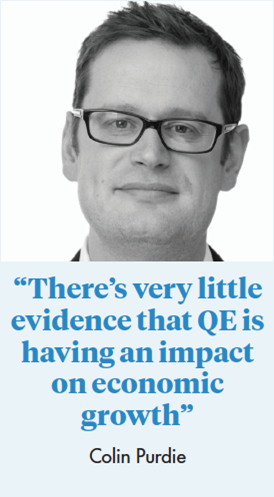 In the October edition of its Global Financial Stability Report (GFSR), the IMF confirmed that low rates are pushing investors towards riskier and more illiquid assets to generate returns. In turn, borrowers are increasingly exposed to potentially dangerous debt burdens, particularly as the global economy shows weakness.
"Easy financial conditions are encouraging financial risk-taking and are fuelling a further buildup of vulnerabilities in some sectors and countries," says the report. The IMF estimates that in a slowdown half as severe as the 2008 financial crisis, corporate debt-at-risk, meaning debt owed by firms that are unable to cover their interest expenses with their earnings, could exceed $19trn. That would equate to nearly 40% of total corporate debt. This would result, most likely, in a serious wave of corporate defaults.
With defaults on the rise, a credit sell-off by institutional investors could trigger a crisis, according to the IMF. The GFSR says that the search for yield by institutional investors "could lead to exposures that may amplify shocks during market stress".
There is a positive side, says Stephen Thariyan, co-head of developed markets at BlueBay Asset Management. "While European banks are not performing as well as their US counterparts, they are more secure and better regulated than prior to the 2008 financial crisis. They are also better investments, even if the growth outlook is not particularly strong. Furthermore, we have a QE programme that can provide support," he says.
As Purdie points out, however, accommodative monetary policy may support the real economy in the near term, but the medium-term impact will be limited.
Purdie says: "There's very little evidence that QE is having an impact on economic growth. That was evidenced by the equity markets, which barely moved after [ECB President Mario] Draghi announced last summer that the ECB was going to resume QE."
That said, QE has been a positive driver for credit markets, which have delivered handsomely in 2019. The Bloomberg Barclays Global aggregate and the Bloomberg Barclays Global high yield indices, two popular corporate bonds benchmarks, are both up about 10% since the start of 2019 (see figure 1).
However, weak borrowers will be exposed when that rally comes to an end. "You can be sure that when spreads start widening, if eventually central banks become more hawkish, the market will start to discriminate more between issuers. At that point, you do not want to be holding negatively-yielding bonds in companies on which you do not have a long-term view," Purdie says.
Despite the good performance of aggregate benchmarks, spread dispersion across markets is a sign that the markets may already be pricing in some stress, according to Forest. "There is a clear gap between the double-B and the triple-C securities. Investors are hungry for good-quality high-yield paper. Below a certain rating level, risk is very high. This is a sign of market inefficiency but also that default risk is rising. I think there may be some discrepancies between credit ratings, but also between the pricing of cash bonds and credit-default swaps."
The solution is far from obvious. Investing in positive-yielding US-denominated assets is a possibility, but it bears the cost of hedging the currency exposure.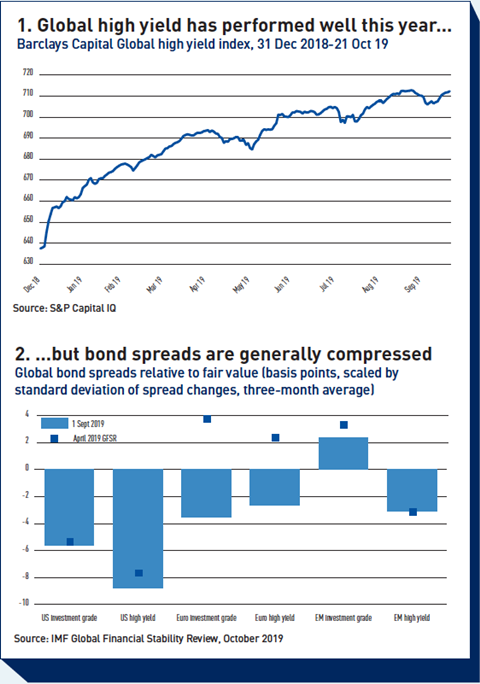 Down to selection
For many, bottom-up security selection is the best action. Kara says: "In the high-yield space, we continue to be yield investors rather than spread investors. We look at opportunities in US high-yield and we have overweight single B-rated bonds. "
Aviva Investors, says Kara, has been avoiding cyclical sectors such as manufacturing, automotive, and consumer-related sectors. Tech is a sector of interest, but the availability of bonds is scarce. US companies issuing in sterling are also among firm favourites.
Purdie adds: "We try not to buy things that are yielding less than zero. But generally, we will not buy positive-yielding paper at any cost, particularly if it means going down the quality spectrum. We want to be selective in what we are buying."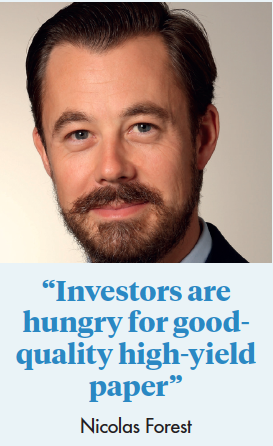 Security selection is a priority but Forest says Candriam is also working to enhance its long/short credit offering. "This is a good environment for long/short portfolios with an absolute return focus. Shorting bonds can be achieved through credit-default swaps (CDS) or total-return swaps."
Thariyan says that value can be found if investors adopt a global, multi-asset approach. "Our European clients are correctly lowering their return expectations, and valuations are generally challenging. However, we believe a good multi-asset approach can deliver returns. For us, having the flexibility to switch between different areas of the credit markets, from high-yield and emerging markets to structured credit and currencies, means we can find value more easily."
"It is an approach that requires strength and integrity in security selection, and more importantly it requires transparency. Investors need to see that we are able to reveal where we believe the opportunities are and that we can move quickly between them, without holding money in cash for too long," he says.
Credit: In the eye of the storm
1

Currently reading

Credit: In the eye of the storm

2