Fees & costs: The price worth paying
Awareness of the true costs of asset management services is rising
The way European pension funds deal with the costs of asset management services is changing fundamentally. The trend towards greater cost transparency gathered pace last year, partly thanks to the recent update of the European Union's Markets in Financial Instruments Directive (MiFID II). The rules introduced new requirements on cost disclosures for asset managers. 
Cost transparency initiatives at national level introduced radical changes in the years following the financial crisis. 
In Switzerland, the regulator implemented new cost disclosure requirements for pension funds as early as 2012. The results have been felt across the board, according to Samir Benzerfa, senior investment consultant at Swiss consultancy PPCmetrics. "The regulation was a considerable step forward," he says. "It caused pension funds to demand more transparency from asset managers and to have a stronger focus on fees in general. We still see an ongoing trend in terms of fee reductions. Particularly for passive products, fees have reached very low levels."
In the Netherlands, a key report from the Authority for the Financial Markets (Autoriteit Financiële Markten, AFM) drew attention to pension fund costs in 2011. It highlighted how poor awareness of costs by pension funds could be hitting returns. Eric Veldpaus, CEO of the Institutional Benchmarking Institute (IBI), contributed to the report while working at ABP. He also drafted the guidelines on how to report costs of pensions on behalf of the Federation of the Dutch Pension Funds. 
Veldpaus notes how the industry has come a long way since then. Today pension funds have a statutory obligation to regularly report three key figures: the cost of asset management as a percentage of AUM; transaction costs as percentage of AUM; and administration costs per participant. Most importantly, cost reports are audited, meaning pension funds have a duty to report them accurately.
In 2014, Veldpaus founded IBI, a benchmarking organisation, to respond to concerns from pension funds that comparisons between cost profiles were not being made fairly. He says: "Once cost levels are benchmarked, pension funds start investigating costs more deeply and negotiating fees harder. No surprise, average costs at asset class level have come down significantly since the regulation was implemented.
"Costs could go down even further, from my perspective. But pension funds need countervailing power, which organisations like IBI can provide. The aim is to deepen pension funds' knowledge about the methodologies asset managers use to price their services," he says.
Last year, the UK pension industry took fundamental steps in this area. The country's Institutional Disclosure Working Group (IDWG), a group of asset management industry stakeholders convened by the Financial Conduct Authority (FCA), devised recommendations for a standardised cost-reporting framework. The IDWG's work will be taken forward by the UK's Pensions and Lifetime Savings Association (PLSA), through its Cost Transparency Initiative (CTI). The initiative is testing the cost-reporting templates provided by the IDWG. 
The setting up of the IDWG follows a comprehensive study of the asset management market by the FCA. The study, concluded in 2017, highlighted how a lack of information on costs and the inability to assess the value for money of asset management services is delivering poor outcomes for UK savers. Cost savings are also a driver for the consolidation of local government pension funds (LGPS), which has created eight asset pools with total AUM of £274bn (€307bn). 
Transparency brings challenges
Many questions, however, are still left unanswered. In Switzerland, Benzerfa says, the regulator has created a blacklist of managers that provide poor cost transparency. Pension funds are under pressure to show that they do not invest in non-transparent asset managers and are required to report the portion of assets invested in such managers. These managers are often located in the alternative sector and pension funds might question whether it is worth investing in such strategies, given the added regulatory burden. 
Dutch pension funds are still grappling with transaction costs, says Veldpaus. The Dutch Central Bank (DNB), which acts as pension fund regulator, has come up with a sophisticated way to report those costs. This is despite the general consensus that there is no entirely accurate method for calculating transaction costs. "In the initial guidelines that we developed, we were aware that the methods for calculating transaction costs produced an estimate rather than an accurate measure. But at least they were taken into account," he says.
Disclosing transaction costs is a requirement for asset managers under MiFID II but has offered little clarity in terms of how they should be calculated. Luba Nikulina, global head of manager research at Willis Towers Watson, says: "At the moment, despite the added requirements for transparency, there is probably more confusion than anything else on transaction costs. The industry is still missing a standard and how to define and calculate transaction costs is still open to question. However, it is positive that there is an ongoing discussion about it within the industry. Hopefully, with time, once the industry works through these rules and regulations we will end up in a better place, both in terms of transparency and the actual level of costs that asset owners have to face."
In general, greater transparency is welcomed but it opens further questions for investors. Sally Bridgeland, senior adviser at the Anglo-Dutch governance consultancy Avida, and a governance member of various boards of UK asset owners, points out: "While we have moved beyond the days when it was OK for managers to say that the data was not available, we have to recognise that having the data is not everything. The question trustees always need to ask is: so what?"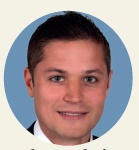 "The regulation caused pension funds to have a stronger focus on fees in general" - Samir Benzerfa
Bridgeland adds: "The IDWG templates are a great starting point for a discussion. But trustees must be ready and willing to take the conversation to the next level. There is still much work to be done on what the cost of investment should be. Sophisticated trustees will focus on costs without disregarding the choice of a suitable investment strategy, whatever its cost." Bridgeland argues in favour of an approach that involves looking at costs in detail but also considers the value of the investment decisions taken by asset owners and managers. 
"What's needed is a way of integrating cost-thinking in the investment process in a way that is transparent to the end customer. It is a bit like the conversation we used to have about integrating risk in investment decisions," he says. 
Pension funds reconsider fees  
In light of the increased transparency on costs, pension funds are grappling with the fundamental question of how they should reward asset managers. Frustrated with the poor performance of mainstream active managers, they have begun to question the dominant ad valorem fee model as well as traditional performance-fee structures. 
The attention has turned to symmetric fee structures, where the interests of managers are truly aligned with those of the investor. Andrew Clare, professor of asset management at Cass Business School, investigated the impact of symmetric fee structures in a 2014 paper. Based on rigorous empirical testing, the paper concluded that investors should always prefer symmetric fee structures unless they are certain, before investing, of the manager's skill. The paper then asks: "Since investors would prefer symmetric performance-based fees, why don't more fund managers offer such fees?" Interestingly, the answer is: "Only when the manager has a high information ratio and runs their portfolio with a relatively high tracking error that they would be better off, in utility terms, offering investors a symmetric fee structure." In other words, only skilled managers prefer symmetric performance fees.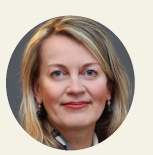 "Hopefully, once the industry works through these rules and regulations we will end up in a better place" - Luba Nikulina
Speaking to IPE, Clare suggests that the challenges with offering symmetric fee structures are more of a commercial than a technical nature. He says: "If you are small fund manager just starting out, to offer a symmetric performance fee you would need reserves or capital backing to make sure you can meet potential drawdowns. But if you are a multi-billion fund manager, that should not be a barrier."
However, Clare adds: "The biggest challenge is for asset managers to convince their finance director that paying money back to clients is a good idea. You could see why finance directors would see symmetric performance fees as a threat to profitability." Yet a symmetric performance fee remains the preferred option, according to Clare, as it properly aligns the interests of managers with those of clients.
But symmetric performance fees are no longer just an unusual fee structure offered by visionary asset managers. In June, Japan's ¥163trn (€1.2trn) Government Pension Investment Fund (GPIF) announced that it was introducing just such a symmetric performance fee-based structure. The fund pays active managers an ad valorem fee equivalent to a passive indexing fee. It then grants an uncapped performance fee. The performance fee, however, is not paid in full each year. To foster long-term behaviour by managers, GPIF retains a portion of the performance fee, which will be paid the next year in addition to the performance fee for that year.  
Outside of alternative investment, large asset managers have gone down a similar path. Allianz Global Investors (AGI) offers performance fees on a number of strategies for the UK market. The model offered by AGI is not strictly symmetric as defined by Clare's paper. AGI clients pay a low management fee and a 20% performance fee only when the fund outperforms overall at the end of the year. If the fund has underperformed at the end of the year, clients only pay the low fixed fee. In addition, underperformance is recorded and carried over for five years. This means AGI does not earn fees for short-lived outperformance.  
In a recent interview with IPE, AGI's CEO Andreas Utermann said performance fees are a way to achieve better alignment of interest with clients. In 2017 the company, which has over €520bn in AUM, generated about 10% of revenues from performance fees. The CEO anticipates the figure will grow steadily over the years.
At least one other manager in the long-only sector offers a truly symmetric performance-fee model. Orbis Investments, a $33bn (€28.8bn) fundamental equity manager, has made alignment of interest with clients its top priority. Nearly 15 years ago, the company introduced a model consisting of a 'refundable reserve mechanism'. Accounts above $20m can pay a 45bps management fee and a 25% outperformance fee, refundable
when managers fall short of the benchmark. Accounts above $100m can opt to pay a base fee of zero and refundable 33% performance fee.
Dan Brocklebank, Orbis' UK director, concedes that revenue for the business can be volatile, but says: "There is no incentive for corporate considerations to come ahead of our investment considerations. The best thing for the firm as a whole is to focus on maximising our clients' long-term investment returns." As a point of note, the firm's flagship strategy has outperformed its benchmark by 4.8%, net of performance fees, since its launch.
It would hardly be a surprise to see more managers starting to offer similar performance-fee structures. If the gloomy predictions about returns from the main asset classes over the next few years are correct, the pressure on asset managers to disclose costs in the finest detail and to reduce fees will not ease. 
Pages in: Fees & costs: The price worth paying