Global AUM measured: €66.4trn
Global institutional assets: €28.8trn
European institutional assets: €10.2trn
ESG strategies, global: €6trn
ESG strategies, Europe: €2.4trn
Is asset management a tech business, a people business, or both? The rise of passive, alternative index, factor and quant strategies in recent years has rightly focused attention on the technological drivers of asset allocation and of business growth respectively at a time when traditional strategies, like fundamental equities, have lost out as investors question their ability to compete against benchmarks.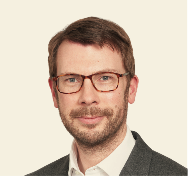 And as the sector pushes new frontiers, much asset management business commentary has highlighted the vast sums the sector needs to invest in technology – in areas including risk management, but also in distribution platforms, like robo-advisers, and in new technologies, such as artificial intelligence and machine learning. It goes almost without saying that this, combined with the burden of new regulation, is making investment management a more cost intensive business. And it is nothing new to point out that this cost intensity is also driving a wave of M&A.
As our data show, the market share of the top 10 global managers remains around a third as assets and market share continue to accrue to large firms with scale, product breadth and pricing power. But not everyone can or should aspire to be in the top 10 or anything near it. There are numerous case studies in asset management of how not to conduct a merger. Some tie-ups may appear to have the magic ingredient of synergy and scalability, yet leave the new firm floundering as it adapts to its growing pains. Others may just seek scalability and undershoot on synergies. Here the cost of integration, both in management time, financial cost, and lost strategic focus can result in key staff departures, poor investment performance, lost clients and commensurate lower fee revenue and profit.
Boutique asset managers with a single strategy, personnel continuity and asset discipline continue to be in demand – both for mandates and as acquisition targets. This is why multi-affiliate groups, including those combining ownership stakes in boutique managers, continue to look attractive as a strategy that seeks to overcome the problems of traditional merger and integration expansion models. Running a boutique asset manager can be challenging, for the reasons outlined above, so partnering with an acquirer that can provide economies of scale, distribution capacity and investment capital while leaving the business culture intact seems so attractive.
Of course, the premise in the opening of this introduction is a false one. There is no choice to be made between technology and people. Asset management continues to be a sector where successful players will seek to emphasise their cultural attributes and their technological advantages to survey and thrive.
Click here to download the complete Top 400 table

IPE Top 400 Asset Managers: Your source for institutional market intelligence
IPE offers unrivalled intelligence on over 400 global asset managers covering over 100 categories of products, strategies, asset classes, and key data areas. The data set is available to buy with a variety of purchase options. For more information please contact iperesearch@ipe.com
Top 400: Cultures change
1

Currently reading

Top 400: Cultures change

2

3

4

5

6

7

8