The UK's Pensions Regulator has waded into the proposed Sainsbury's-Asda merger deal following an appeal from politicians for clarity over the impact on members of Sainsbury's defined benefit (DB) scheme.
Frank Field, chair of the influential Work and Pensions Select Committee, wrote to Mike Coupe yesterday with a list of questions for the CEO of J Sainsbury, the UK supermarket chain.
In his letter, Field asked for details of considerations taken over Sainsbury's £9.9bn (€11.3bn) DB pension scheme and whether a risk analysis had been undertaken to establish the impact of the deal on the covenant underpinning the plan.
Most pertinently, Field also asked whether Sainsbury's would "apply for clearance from the Pension Regulator in respect of the deal". The regulator's ability to influence corporate activity when it affects pension funds has been the subject of much recent debate.
Sainsbury's Coupe replied on Wednesday, assuring Field that the deal would strengthen the pension covenant and protect "the long-term interest of around 90,000 Sainsbury's defined benefit pension scheme members".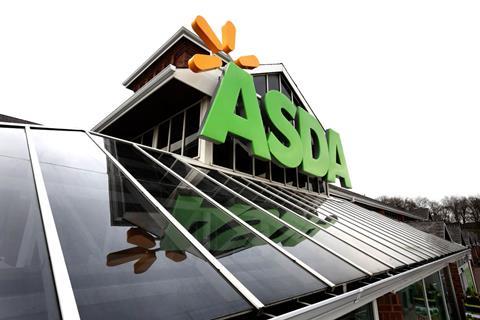 "This is good news for our members," Coupe added. "We brought a member of our pensions team onto the transaction team at an early stage, and we undertook, with the support of our advisers, a review of the impact on the covenants."
With respect to Field's specific questions, the Sainsbury's CEO said that plans had been in place to inform the Pensions Regulator before the official announcement. However, as news of the deal leaked, "we notified the [regulator] at the weekend", Coupe wrote.
Field also raised the issue of Sainsbury's £974m pension deficit, which had increased from £408m two years previously, in part due to the 2016 acquisition of Home Retail Group.
Coupe responded that the group's retirement benefit obligation stood at £261m – with a reduction in the IAS19 deficit of almost £600m since 11 March last year. "We have a recovery agreement in place with both sections of the scheme [including Argos members], paying in over £124m a year," he added.
Walmart, which currently owns Asda, said on Monday that it would retain responsibility for Asda's £2.5bn DB scheme if the merger goes through.
A spokesperson for the regulator confirmed it was in "active discussions" with all parties involved in the merger.
"We are supporting the pension scheme trustees as they seek to secure the best possible outcome for members," the spokesperson said.
"We expect any business planning a major corporate transaction to identify if there is potential material detriment to a pension scheme and explain how they will mitigate against that detriment.
"They can then come to us for clearance to gain assurance that we will not use our anti-avoidance powers."