The pension scheme has set itself a series of tough climate objectives
Key data

• Closed DB scheme for employees of UK telecoms provider BT
• All members will be retired by 2034
• Assets of £55bn (€65bn)
• Location: London
• Net-zero target: 2035
With assets of £55bn, BT Pension Scheme (BTPS) is the UK's largest pension fund with a single corporate sponsor – in its case the telecoms provider BT. It is heavily net cash-flow negative and all its members will be retired by 2035. It will have divested from equities in the next 10 years or so, which means it will rely more on government bonds, credit and private-market assets.
A climate policy and an ambitious net-zero target for 2035 were set and agreed by the trustees, chaired by Otto Thoresen, in September 2020. Implementation falls to BTPSM, the management arm of the scheme.
Achieving the net-zero target involves a series of interim goals – one this year and one set for 2023.
This year's targets range from joining the Net Zero Asset Owner Alliance and the IIGCC's Paris Aligned Investment Initiative, to setting climate change and engagement priorities, and integrating the net-zero 2035 policy into BTPSM's own structure.
In two years' time BTPS must analyse its three deep-dives and manager performance against its scorecard; evaluate regulation and government action; and determine what changes are necessary.
The following outlines the goals that were set last year and what has been achieved. So, one year on, how does BTPS measure up against its 2020 targets?
• Join NZAOA and IIGCC's Paris Aligned Investment Initiative; support Transition Pathways Initiative: This has been achieved and BTPS is working on five-year goals and targets required by NZAOA as a condition of membership. Victoria Barron, head of sustainable investment at BTPSM points to useful work done across asset classes, including infrastructure, real estate and in blended finance.
• Undertake deep dive on emissions performance and transition investment performance for the trustees: This is set to take place in December 2021 and will look at different climate metrics, scenario analyses, regulation, risk management and processes, transition investment opportunities with a view to setting expectations every five years.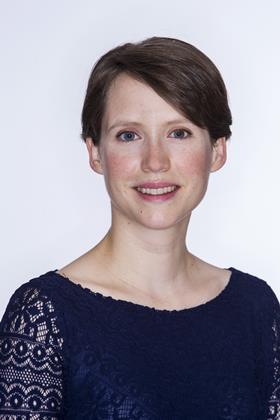 Barron says data availability is a key challenge, including from investment managers and other service providers. "We were concerned we wouldn't be able to get the information in its entirety from the fund managers," Barron says, even though BTPSM sent an extensive questionnaire to investment managers. One lesson, she says, is that there are variations in data even when using the same data provider. Therefore BTPSM is combining top-down data from a specialist climate data provider as well as bottom-up data from managers.
• Apply scenario analysis across the portfolio, including one in line with a 1.5ºC warming trajectory: A 2°C scenario has been set out and work will now continue into next year using a 1.5ºC scenario. Barron emphasises the complexity of this work and advises: "Don't worry if you don't fully understand it because the space is really developing very quickly and we're still trying to figure it all out."
• Begin evolving manager mandates and developing net-zero 2035 scorecards: This is assisted by the fact that BTPS has a limited number of external managers, all with segregated mandates. The fund has started integrating science-based, net-zero aligned targets into investment management agreements for its main asset managers and has created a net-zero scorecard.
Barron sees mixed results so far but concedes the complexity of the task.
She says: "I would definitely urge all fund managers to think about how they can report in a way that will help asset owner clients fulfil legislation. And I would say that the industry as a whole is not currently there yet."
She points to private equity, private debt and high yield as difficult asset classes in which to integrate net-zero targets, although Federated Hermes has set a 2030 target for real estate. Overall, data and communication by asset managers are paramount, according to Barron.
In sovereign debt, BTPS joined seven other asset owners and organisations last May to set up a project called ASCOR (Assessing Sovereign Climate-related Opportunities and Risk). Conceived primarily as an engagement tool, the aim according to Barron is to create an open-source, free-to-use assessment framework that can, for instance, allow investors to study nationally determined contributions in the Paris framework as well as identify opportunities.
• Set climate change engagement and voting priorities: Here, BTPS is participating in IIGCC's Say on Climate initiative. This involves determining the top 20 largest emitters in the portfolio with whom to engage either directly or indirectly via managers, and looking for credible science-based or net-zero aligned targets over the five years to 2025.
"We need to see progress over those five years. We need see a conversation, commitment, delivery. And then if that's not working: divestment," Barron says.
"Investors need an opportunity to look at net-zero goals, assess their quality, have accountability at a governance level, and then be able to communicate via a vote to the companies to give the market an opportunity to vote on the quality of the net-zero goals."
• Integrate net-zero 2035 targets into BTPSM's objectives: This has now been completed, establishing accountability and key performance indicators; footprinting its own operations and has announced an electric vehicle scheme for staff.
• Progress report as part of TCFD reporting: BTPS's annual report has increased reporting in accordance with the TCFD framework.
In addition to all of the above, Barron also recommends corporate schemes to talk to their sponsor. When she contacted her counterpart at BT, she found the firm had already undertaken a lot of useful work on how to incorporate net-zero targets into supplier contracts. BT and BTPS are also working together on call centres, which BTPS runs for members.
Barron concedes that some more financially minded trustees may struggle with the inherent lack of precision in net-zero targets, but urges boards to embrace this nonetheless.
She also urges boards and trustees to gather as much data as they can and to make ample time for these topics on their agenda.
"Be prepared to spend more time on it," she urges. "Educate yourselves, accept that it's not going to be easy and that you won't know exactly how to do it."