The examples of forerunners can trickle down to others
We have a great deal to accomplish in a short space of time if we are to improve the current trajectory of our climate crisis, and so the pressure of high expectations on COP26 in Glasgow is extreme.
Primarily, we need to have 'another Paris' in terms of political outcomes. Prior to that COP, all others had tended to disappoint. But in a triumph of planning and diplomacy, the Paris Agreement was developed and signed off and the world, after so many false starts, became serious about tackling climate change.
Paris taught us how to create coalitions for change and there have been a lot of good preparations in the run up to Glasgow. However, world leaders will still have to be on their very best form to traverse the inevitable political potholes and to sure-footedly execute on outcomes.
Paris also delivered an effective system-wide framework at the nation-state level, comprising long-term goals, independent review and ratcheting. The finance sector has institutionalised some of the guard rails for sustaining net-zero commitments and we can use our own ratcheting to reinforce and strengthen the ambitions. This is positive but there needs to be more government impetus in Glasgow.
Policy action
First, policymakers should prioritise the following actions: setting standards and ensuring transparency; putting a price on carbon; investing in the technology for the energy transition; supporting the infrastructure for the energy transition; creating the right incentives; and mobilising public/private initiatives.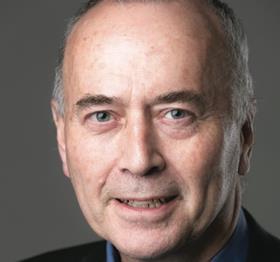 This is a long and complex list, all requiring political will, as business and finance cannot solve these problems without government.
Political leadership
Second, we need political leadership to reach out across all industries, organisations and walks of life to turbocharge a wave of initiatives and a multiplicity of alliances.
Credit to former Governor of the Bank of England Mark Carney's leadership thus far, but we need more scale and speed, which can only come from much wider engagement. The financial sector can drive considerable change through alliances, both private and public/private. This includes leveraging the NGOs from GFANZ onwards and Glasgow can add impetus to these 'calls to arms'.
"Paris taught us how to create coalitions for change and there have been a lot of good preparations in the run up to Glasgow. World leaders will still have to be on their very best form to traverse the inevitable political potholes and to sure-footedly execute on outcomes"
All this needs system-savvy thinking to understand how everything connects, that incentives matter and that we are all smarter together than on our own. And the type of leadership we require is systems leadership, in which coalition building feeds off deep insights from a complex system in which incentives require work and fine-tuning.
This cannot be magicked up in short order. The 'soft' infrastructure to support this thinking needs a lot of work, particularly around data and standards in business, organisational culture and governance, deeper competencies and trust. These gaps simply must be filled to enable a paradigm change.
The role of investors
Third, Glasgow must clear the way for the investment industry to play its best game, with key participants incentivised to be focused and accountable. And, at the same time, facilitate a cracking down on greenwashing and other self-delusional pursuits. The right conditions for this are ensuring our sector has the right culture, through its competencies and values.
This would also support the main ask of our institutions – transformational change so that industry participants can reorder their priorities to fast track net-zero initiatives. This is a paradigm shift towards adopting three-dimensional investment frameworks – which balance risks, returns and real-world impacts – as standard.
Better collaboration
Fourth, Glasgow must facilitate greater collaboration in order to unleash the real power of fiduciary capitalism. Collaboration of this sort is illustrated by a thought experiment, called the 4321-PIN code, which identifies and accounts for the units of soft power needed to address climate change at speed and scale.
Governments and policymakers have four units of power, corporations three units, the finance sector two units and people one unit.
But more than 10 units are required to solve the climate-change challenge and we can see the soft power of finance, and truly sustainable organisations, having the potential to punch above their weight. Their two units can be multiplied by combining with people (through democratised finance) with corporations (through enlightened ownership) and with policymakers (through empowering regulation).
In addition to facilitating meaningful collaboration, Glasgow can pave the way for the emergence of some truly sustainable investment organisations by providing the conditions to transform through a combination of culture and capacity for change.
This is a high bar and I do not see many organisations in this category yet. But the example set by leaders can trickle down to others and, in due course, accelerate the capital reallocation and repricing needed to drive a sustainable finance transformation.
This is hard. It is both a marathon and a sprint. But with a successful Glasgow COP we can strengthen political momentum behind the 1.5°C goal and help wider society normalise its net-zero actions to create the conditions for the shift to renewables everywhere.
To stretch Teddy Roosevelt's line, we should be doing all we can with what we've got.
Roger Urwin is co-founder of the Thinking Ahead Institute