The UK government is consulting on a proposal to merge two West Midlands local government pension scheme (LGPS) funds in a bid to reduce financial risk.
According to a consultation document, the proposal was developed after a 2018 government analysis identified solvency risks associated with the West Midlands Integrated Transport Authority (ITA) Pension Fund.
Established in 1991 following the deregulation of bus services in the West Midlands, the transport authority pension fund is closed to new entrants and comprises only two private sector employers, with the majority of liabilities backed by only one of them, West Midlands Travel Limited.
The proposed merger of the £492m (€552m) ITA pension fund into the £15.7bn West Midlands Pension Fund (WMPF) was intended to address this situation.
According to the merger proposal, which was put forward on behalf of the two pension funds' administering authorities earlier this year, the merger would involve transferring the assets, liabilities and admission agreements of the ITA fund to Wolverhampton City Council, which administers the latter on behalf of the West Midlands Combined Authority (WMCA) and also administers WMPF.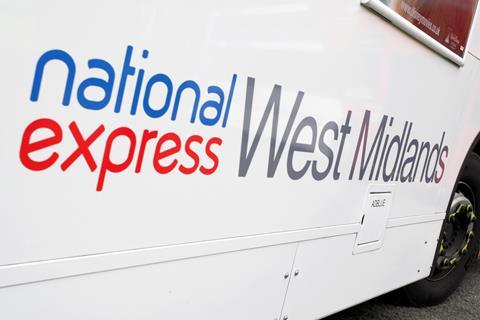 As a result of the merger, WMCA would cease to be an administering authority in the LGPS and Wolverhampton City Council would administer a single pension fund.
More specifically, the plan is for the assets and liabilities of each of the two employers in the transport authority fund to be transferred to their own "admission body funds", which have yet to be established.
The proposed merger also foresaw WMCA, as a scheme employer in the WMPF, agreeing to subsume any outstanding assets and liabilities of West Midlands Travel Limited with its own assets and liabilities in the WMPF if the bus company were to exit the admission agreement fund without there being enough assets to meet its liabilities.
Asset pooling effect
The government consultation document did not flag any major effects of the proposed merger on LGPS Central, the asset pool in which WMPF and the transport authority pension fund have chosen to participate. Instead of having nine "partner funds", the investment pooling company would only have eight.
The government indicated that cost savings resulting from the merger were expected to be moderate, "given the operational efficiencies already in place through existing delegations".
The merger was proposed to be effective retrospectively, from the end of March this year. The government noted the recent merger of the Wandsworth and Richmond LGPS funds was successfully made with retrospective effect.
A similar transport-related consolidation within the LGPS took place in 2017, when the Greater Manchester Pension Fund took on legacy bus company pension assets and liabilities from West Yorkshire and South Yorkshire.
The consultation will run until 7 September.