The UK government has proposed expanding auto-enrolment to capture younger workers and more earnings.
It has said the measures combined would increase pension saving by just over £3.8bn (€4.3bn).
It wants to implement the proposed changes in the mid-2020s, subject to discussions with stakeholders around the detailed design in 2018/19 and a subsequent formal consultation with a view to introducing legislation.
Its proposals are the outcome of the Department for Work and Pension's review of automatic enrolment, which the government said confirmed the policy's "harnessing of inertia" had worked.
The government has proposed two main measures.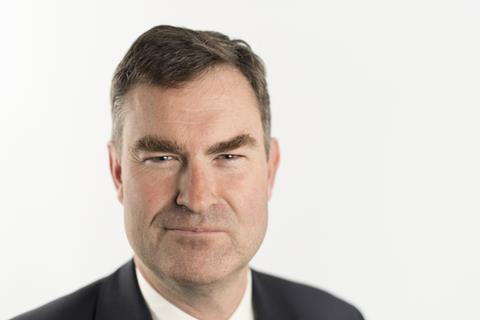 It wants to drop the lower age limit for auto-enrolment to 18, from 22.
This would introduce some 900,000 young people to the benefit of workplace pension saving and would add £770m to total annual pension savings in 2020/2021, it said. The period represents the first full year after forthcoming phased increases to contribution rates.
The government also wants to scrap the lower earnings limit (LEL) to make every penny earned pensionable. Currently, individuals contributing to pensions through auto-enrolment do not pay contributions on the first £5,876 of their earnings.
According to the government, removing the LEL would bring an extra £2.6bn into pension saving.
The government also plans to review contribution levels once the 8% contribution rate is implemented in 2019.
It also planned to test different ways – "targeted interventions" – to support the self-employed saving for their retirement. Around 4.8 million individuals, or 15% of the UK workforce, currently classified themselves as being self-employed, according to the government.
Since 2012, when auto-enrolment was launched, workplace pension participation in the public and private sectors has increased from a low of 55% in 2012 to 78% in 2016, according to the government.
However, its latest review of the policy estimated there were still around 12 million individuals not saving enough for their retirement, representing 38% of the working age population.
The secretary of state for work and pensions, David Gauke, said: "We are committed to enabling more people to save while they are working, so that they can enjoy greater financial security when they retire.
"We know the world of work is changing, so it is only right that pension saving does too. This ambitious package will see more people than ever before helped onto the path towards building a secure retirement."
"The proposed pace of change is shockingly lethargic"

Sir Steve Webb, director of policy at Royal London and former pensions minister
There were varied reactions from the pensions industry.
Graham Vidler, director of external affairs at the Pensions and Lifetime Savings Association, said the new measures, plus the commitment to review contributions after 2019, marked "real progress".
It was "vitally important" to get more self-employed people saving for their retirement, he added, citing figures showing that the number of self-employed people who contributed to a pension scheme fell from 1.1 million to 380,000 between 2001 and 2015.
Sir Steve Webb, director of policy at Royal London and former pensions minister, said the government's review contained some "great ideas", but the proposed pace of change was "shockingly lethargic".
"Talking about having reforms in place by the mid 2020s risks leaving a whole generation of workers behind," he said. "Those who never got to join a final salary pension and who have only recently come into pensions through automatic enrolment need urgent action to help them build up a decent pension pot."
From the perspective of businesses, however, the reform schedule was welcome.
Neil Carberry, managing director at the Confederation of British Industry, said it was right to let the first phase of auto-enrolment policy bed in before further changes were made.
"A timeline of the mid-2020s for new proposals would be sensible and enjoy business support," he said.
But he said that taking steps sooner rather than later to encourage more pension saving among the self-employed was the right approach.
For the federation of British trade unions, the government review was "a mixed bag".
TUC general secretary Frances O'Grady said it was positive that pension contributions would increase, but that too many low-paid workers would still not be covered by a workplace pension.