Government proposals to introduce collective defined contribution (CDC) schemes to the UK have been welcomed by pensions industry professionals responding to the consultation, which closed earlier this month.
In order to allow the Royal Mail model and other CDC schemes, new primary and secondary legislation will have to be taken through the UK parliament. The DWP said the rules could then be adapted if other employers came forward with alternative models.
The document included a series of questions for the industry in an attempt to frame responses.
Reaction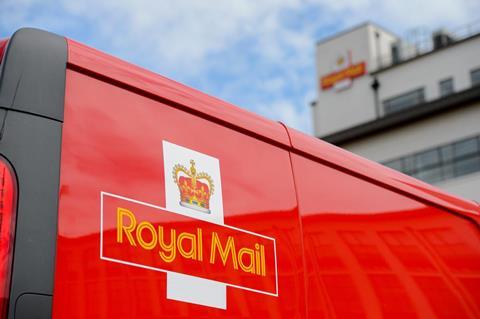 Kevin Wesbroom, senior partner at Aon and a vocal supporter of the CDC concept, said:
 "We firmly believe that CDC plans can improve retirement outcomes for many UK workers via collective investment by professionals, not members; by having benefits expressed in income terms not capital accounts; by the pooling of longevity risk; and by individuals not having to buy an annuity at poor times in the market."
However, several issues were still of concern.
"We believe the full potential of CDC to improve retirement outcomes will require decumulation-only vehicles," Wesbroom said. "They would provide a much-needed alternative option for the spending phase of conventional individual DC schemes."
Decumulation-only vehicles would not be permitted under the proposals put forward by the DWP.
The Institute and Faculty of Actuaries (IFoA) said: "The Pensions Regulator should be given relevant powers to apply appropriate scrutiny and intervene if it suspects the scheme has become unsustainable or there are issues with its governance."
It also warned that the governance process for determining the valuation assumptions and pension increases needed to be well designed to ensure fair outcomes.
The IFoA – reflecting a widely-held view – also said that communication to scheme members would be critical to the success of CDC.
"Every effort must be made to ensure that members understand the risks and advantages of the scheme they are in," it said. "It should be clear that benefit levels are not guaranteed."

Meanwhile, the Association of Consulting Actuaries (ACA) expressed support for the CDC concept, but highlighted the importance of the investment strategy to the success of future CDC arrangements.
"The key drivers of adequate pension provision are the level of contributions paid into the scheme and the way that those contributions are invested, rather than the form of the pension arrangement," the association said. "The Royal Mail proposals target a certain level of benefit but will sacrifice indexation if the investment returns do not prove sufficient to provide that target given the level of contributions paid."
In the Netherlands – widely cited during UK industry discussions on CDC as a template to follow – several major schemes have not paid inflation-linked bonuses for several years and face having to cut member benefits if funding levels do not improve substantially in the next few months.
The DWP has said the necessary legislation will be presented to parliament "as soon as parliamentary time allows".