Recent analysis by Hymans Robertson shows that £1trn (€1.13trn) of risk from defined benefit (DB) pension schemes is expected to have been insured by the end of 2031.
The analysis showed that since the pension risk transfer market took off in 2007, buy-ins/buy-outs (£180bn) and longevity swaps (£110bn) have already insured £300bn of risk from DB pension schemes.
Further analysis by the consultancy points to an additional £700bn of DB pension scheme risk being insured by the end of 2031, resulting in a total of £1trn by then.
Despite a global pandemic, the total value of risk transfer transactions for 2020 was around £30bn – the second biggest year for the bulk annuity market.
"Looking forward, 2021 is unsurprisingly set to be another busy year. It's now more important than ever to be transaction-ready if you want insurers to view your pension scheme as a high priority case in 2021 and beyond," the report said.
James Mullins, head of risk transfer at Hymans Robertson, said: "£1trn of insurance would be equivalent to around half of the value of all Gilts currently issued by the UK government or around half the value of all of the companies in the FTSE 100. Indeed, with the level of growth in pension scheme buy-ins and buy-outs that we are projecting, we can expect to see several insurance companies become some of the largest companies in the FTSE 100 over the next 10 years."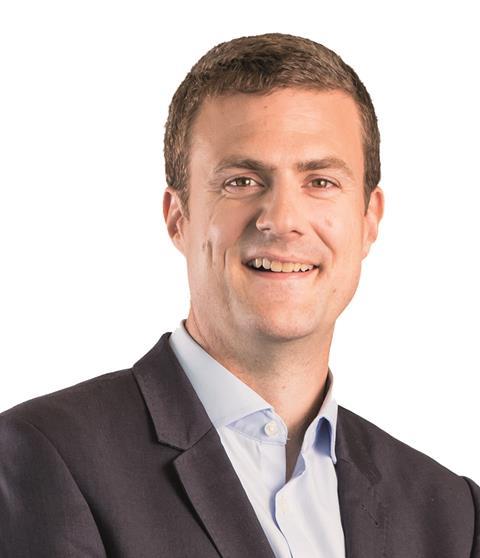 The report analysis projects when each individual UK DB scheme is expected to be able to afford to insure its pension promises. "These projections show that we expect demand from pension schemes for buy-ins and buy-outs to average at over £40bn a year during the next decade," he explained.
Mullins noted that this is due to a "combination of factors" such as funding requirements meaning that sponsoring employers will need to fund pension schemes to a higher level and the cost of insuring deferred member liabilities having reduced materially in recent years.
"These points mean that the additional money a pension scheme needs to get to buy-out is less than it has been in the past. This gap will reduce further as pension schemes mature, as more contributions are paid in and as investment risk is reduced further," Mullins said.
Graphic Packaging International switches fiduciary manager
The Graphic Packaging International UK Pension Scheme has appointed Kempen Capital Management as its new fiduciary manager following a competitive tendering process which ran through the latter half of 2020.
The move follows the Competition and Markets Authority (CMA) review and subsequent order that UK pension schemes must run a formal tender process for any fiduciary mandate that exceeds 20% of scheme assets. The scheme's trustee appointed XPS as an independent third party selection consultant to advise on the process.
Through this full fiduciary management mandate, Kempen will work with the trustee to achieve the scheme's and sponsoring employers' funding objectives and journey to full funding.
Brad Ankerholz, senior vice president and treasurer at the scheme, said: "Following a competitive tender process, we came to the conclusion that Kempen was fully aligned to our priorities and has the necessary expertise to help achieve our objectives."
Andre Keijsers, managing director at Kempen UK, added: "This mandate is testament to Kempen's advisory and investment expertise, as well as our ability to customise solutions which meet schemes' specific needs."
BlackRock LTPC to acquire pensions software provider
BlackRock Long Term Private Capital (LTPC) has reached an agreement to acquire Aquila Heywood, a UK-based provider of pensions administration software and services.
The investment will enable Aquila Heywood to further grow its suite of software solutions, supporting the current and future needs of a fast-growing customer base within the pensions sector, BlackRock announced.
The existing management team, led by CEO Andy Ross, will remain fully committed to leading the business and driving the next phase of the company's growth. The partnership is BlackRock LTPC's third investment overall and second in Europe.
Ross said: "BlackRock LTPC are ideal partners given their sustainable and long-term approach and we look forward to working closely together on the next phase of our growth."
Dag Skattum, head of European office at BlackRock LTPC, said: "It is a privilege to be partnering with the management team of Aquila Heywood to continue to grow this market-leading and differentiated business. LTPC focuses on partnerships with best-in-class businesses and uses a longer-term investment duration and a prudent approach to capital structure in an effort to generate sustainable growth across our portfolio on behalf of our investors."
He added there is "great potential in the strategy, product offering and leadership team driving Aquila Heywood and we look forward to a long and fruitful partnership".
The terms of the transaction were not disclosed.
To read the digital edition of IPE's latest magazine click here.