Plans to remove certain restrictions on employer-related investments currently applying to large pension schemes have been confirmed by the UK government.
The new regulations – applying to master trusts with 500 or more participating employers – will maintain saver protections while removing disproportionate red tape and enabling schemes to access a broader range of investment options.
Minister for pensions Guy Opperman said: "I am passionate about ensuring pension schemes have the tools and investment options to deliver the best possible outcomes for pension savers across the country.
"These measures remove red tape and will enable schemes – and savers – to benefit from more diversified portfolios."
The employer-related investments consultation was launched earlier this year as part of a package of measures designed to help defined contribution (DC) schemes boost investment diversity by making it easier for them to invest in illiquid assets, if trustees deem it in members' interests.
Illiquid assets – also known as productive finance – include infrastructure and private equity, along with long-term projects that will help move the dial towards a carbon-free economy.
The success of automatic enrolment has heralded the emergence of the DC master trust market.
This year marks 10 years since the introduction of auto-enrolment and a record number of people in Great Britain are now saving for retirement – more than 10 million workers have been enrolled into a workplace pension since its introduction, with an additional £28bn (€32.8bn) saved in 2020 compared to 2012.
PLSA calls for six-month formal notice ahead of dashboards launch
The Pensions and Lifetime Savings Association (PLSA) has called on the Department for Work and Pensions (DWP) to give pension schemes six months formal notice as part of a 12-month planning timeline prior to making Pensions Dashboards fully available to the public.
Responding to the Pensions dashboards: further consultation, the PLSA said it welcomed DWP setting out in advance the notice period for the Dashboards Availability Point (DAP), but the 90 days proposed is not enough notice for most schemes.
Rather, schemes need an indicative timeline of 12 months, including a formal notice of the DAP six months (or 180 days) in advance, so as to prepare and make sure the full public launch of dashboards is as smooth as possible, the PLSA said.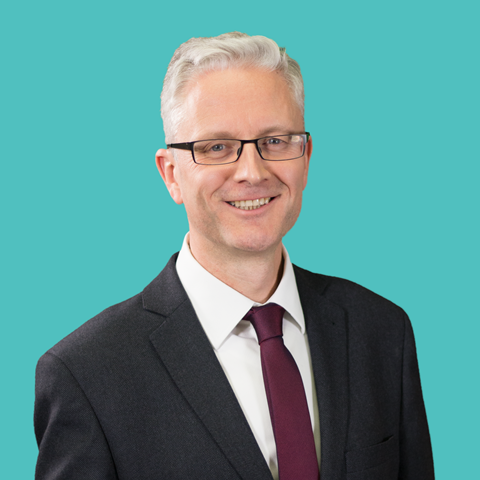 The additional time will allow schemes to prepare for the potential surge in member queries and demands on administration. Schemes will also need to carry out their own testing once they have connected to the dashboards ecosystem.
The PLSA said that it would be preferable to have a soft public launch of pensions dashboards, with either managed numbers of members directed to dashboards – for example, by age group – or members finding dashboards organically prior to a hard launch, ideally aligned to a future engagement campaign.
A soft launch would allow for dealing with any initial issues that will arise from members of the public interrogating the pensions dashboards ecosystem.
Nigel Peaple, director policy and advocacy at the PLSA, said: "The PLSA has long been a supporter of pensions dashboards as a tool for enhancing engagement with pension savers and allowing for more informed choices and forward-planning.
"To be a success, the public must have a successful experience of using dashboards, be able to see their data from the vast majority of their pension schemes and, crucially, understand what they are seeing so they don't make bad decisions."
He added that pension schemes and third-party pensions administrators "need time to bring in and train up resource for the potential spike in demand but labour markets are tight and administrators are in short supply."
ZEDRA launches pensions-focused offering
Global provider of pension and corporate reward incentives ZEDRA has launched a new pensions-focused offering – Pensions & Incentives– in the UK pensions market.
The launch follows several recent acquisitions in the UK pension services space by ZEDRA, including Inside Pensions,independent occupational pension scheme governance support provider PTL, and most recently, Caledonian Trustees Limited.
As the new offering goes live, PTL has adopted the ZEDRA brand and becomes ZEDRA Governance Limited.
ZEDRA is launching this offering as the UK pension trustee and governance services sector is undergoing significant changes and facing challenges that will require both dedicated effort and investment from long-term owners, teh firm announced.
"As the regulatory system has become increasingly complex over recent years, so has the challenge of running a pension scheme for employers and trustees alike," it said.
The number of pension schemes requiring support is expected to continue to grow for the foreseeable future, due to significantly increased regulatory and compliance burdens, a focus on end game strategies which benefit from professional trustee knowledge and understanding, and a lack of available company or member nominated trustees.
With its new Pensions & Incentives offering, ZEDRA is expanding its services to meet these needs, it added.
Ivo Hemelraad, ZEDRA's chief executive officer, said: "The journey we started with the acquisition of Interben Trustees Limited in 2019 followed by Inside Pensions, PTL and more recently, Caledonian Trustees, brings us to a market leading position for outsourced pension services in the UK pension space and abroad. Our dedicated teams with unrivalled expertise allow us to offer even greater service to those who are committed to providing the highest quality pension schemes available."

Venilia is editor of IPE.com. She joined the IPE editorial team in November 2019 after freelancing for FT Adviser and LAPF Investments, while also being a publisher for market intelligence company Clear Path Analysis. She started her career at Euromoney Institutional Investor where for 16 years was reporter and editor covering the asset management industry globally.
View full Profile