The global climate emergency means investors must set tough decarbonisation targets. A new UN-convened investor alliance is doing just that
In May 2019, meteorological sensors in Hawaii recorded Earth's atmospheric concentration of carbon dioxide passing 415 parts per million, 30% higher than when measurements began in 1950s and 70% higher than at the beginning of the industrial revolution.
This new atmosphere is giving us a world that is 1°C warmer than it should be. Scientists predict that continuing with business as usual will deliver at least 3°C if not 5°C or even 6°C of increased heating by the end of the century. Yet meaningful, systemic action to prevent runaway global heating remains modest.
We know exactly what our global carbon budgets are and how they need to decrease over time, and we have a pretty clear picture as to where and at what pace decarbonisation needs to occur for it to be effective, timely, and fair. With all this clarity, knowledge and enlightenment that the science gives us, we should be getting our act together.
That's exactly what a new UN-convened alliance of 12 international asset owners is doing by making a bold commitment to transition their investment portfolios to net-zero greenhouse gas emissions by 2050. Launched during the opening plenary of the UN Secretary General's Climate Action Summit in September, the Net-Zero Asset Owner Alliance is an impressive group of large asset owners committing to fully align their portfolios with the 1.5°C climate stabilisation objective.
The alliance of pension funds and insurers, which collectively manages $2.4trn (€2.2trn) of assets, was initiated by Allianz, Caisse des dépôts et consignations (CDC), Caisse de dépôt et placement du Québec (CDPQ), Folksam Group and PensionDanmark at the beginning of 2019. Since then, Alecta, Swedish state pension AMF, CalPERS, Nordea Life and Pension, Storebrand, SwissRe and Zurich have joined as founding members. Convened by UNEP Finance Initiative (UNEP FI) and the PRI, the alliance is supported by WWF and is part of the Mission 2020 campaign, an initiative led by Christiana Figueres, former executive secretary of the United Nations Framework Convention on Climate Change (UNFCCC).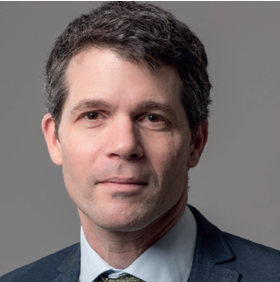 By ramping up engagement with the companies in which they are investing and providing debt capital to, alliance members are building on existing initiatives such as the UN Global Compact Business Ambition for 1.5C, the Investor Agenda, Science Based Targets initiative, and Climate Action 100+. They are raising the bar for other investors and the world's largest companies that depend on access to both public and private debt and equity markets for capital.
"With all this clarity, knowledge and enlightenment that the science gives us, we should be getting our act together"
Institutional investors, which have long-term horizons and are universal owners with exposures across the economy, have all the interest in the world to ensure the long-term prosperity of the overall economic system, across sectors and over time. What must be achieved in the coming years is to further train and grow the lobbying muscle of these responsible and climate-savvy financial institutions, so that, together with the proponents of sustainable economic development, they have a fighting chance of overcoming the vested interests of the fossil fuel industry in Washington, DC, in Ottawa, in Brasilia, in Warsaw, in Canberra, in the UNFCCC – everywhere, in fact.
Through the Global Investor Statement on Climate Change, alliance members have already been calling on governments around the world to substantially increase their action on climate change, including the phasing out of fossil fuel subsidies which, according to Jian Liu, UNEP's chief scientist, could reduce emissions up to 10% by 2030.
In May, UN secretary general António Guterres took aim at these subsidies, saying: "What we are doing is using taxpayers' money – which means our money – to boost hurricanes, to spread droughts, to melt glaciers, to bleach corals." Alliance members will also increase their engagement with governments towards more determined and effective climate action across the full tool-box of policy options. This includes appropriate fiscal and financial regulatory measures, as well as better aligning the mandates of public development banks and export credit agencies with the objectives of the alliance.
With all Paris Agreement signatories expected to update their Nationally Determined Contributions (NDCs) next year with more ambitious emissions reductions targets and actions, the clock is ticking. Concerted investor action led by the alliance intends to signal to financial markets that Paris Agreement business alignment is the future.
It is crucial that leading responsible investors set high standards and abide by them, since transparency is essential to ensuring the integrity of their work. The members of the alliance will hold themselves publicly accountable on their progress by setting and publicly reporting on intermediate targets at portfolio level to ensure that portfolios decarbonise in a timely and gradual manner. To achieve this, asset owners will need to set intermediate targets in line with Article 4.9 of the Paris Agreement (for 2025, 2030, 2040).
As long-term investors who must look far into the future to fund their liabilities, alliance members are keen to ensure that the global economy prospers, that climate-related risks are addressed, and that opportunities to invest in a cleaner future are captured. This requires shared action: Net Zero Carbon Asset Owner Alliance members actively encourage asset owners to join them in their quest to decarbonise investment portfolios and achieve net zero emissions by 2050.
Eric Usher is head of the UNEP Finance Initiative