US retail giant Walmart has confirmed that it will cover the defined benefit (DB) pension scheme liabilities for supermarket chain Asda on completion of its merger with rival UK food retailer J Sainsbury.
In a statement on Monday, Sainsbury's said that the agreed terms of the deal meant no change for Asda's pension scheme members.
"Walmart will retain the Asda defined benefit pension scheme as part of the [joint company], along with any ongoing defined benefit pension-related obligations," the company said.
Asda's DB liabilities totalled £2.6bn at the end of 2016, according to the group's latest available annual report. It had a shortfall of £100m. Sainsbury's scheme had a deficit of roughly £1bn at the end of March 2017, with total obligations of £10.9bn.
The £13bn deal, which emerged over the weekend, would create the UK's largest supermarket chain with Walmart taking a 42% stake in the combined group. Under the terms of the offer, which values Asda at £7.3bn, Walmart is set to receive £3bn in cash.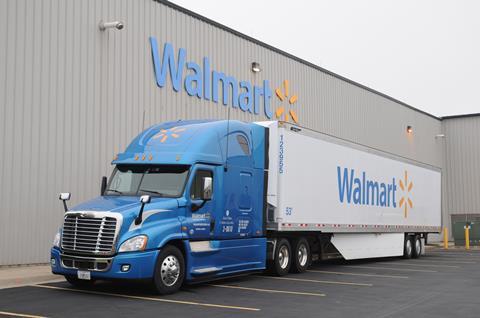 The US parent bought Asda in 1999 for just under £7bn.
Reports over the weekend in UK national media suggested that the Asda and Sainsbury's brands would both be retained for the foreseeable future.
Together the two companies – in addition to Argos, which Sainsbury's bought in 2016 for £1.4bn – would have a network of almost 3,000 stores across the UK. Combined revenues stood at approximately £51bn for 2017.
Sainsbury's said the deal would help to "reduce [its] lease-adjusted leverage, benefiting from Asda's high freehold property ownership and pension-free balance sheet, protecting the interests of hundreds of thousands of Sainsbury's and Asda pension holders".
A statement from the Competition and Markets Authority, which polices merger and acquisition activity in the UK, said the deal was "likely to be subject to review".
The UK Department for Work and Pensions said in March that it was considering tightening the "voluntary clearance" system, whereby companies can inform the Pensions Regulator when significant corporate activity might affect a DB scheme – although this is not compulsory.
In a long-awaited white paper on DB system reform, the department said it would review the "whole framework" to ensure it covered all relevant activity and was sufficiently clear.