As the new European Commission takes office, Europe's pensions and investment sectors share their views on the priorities for the further development of the Capital Markets Union
PensionsEurope
Pekka Eskola, chief economist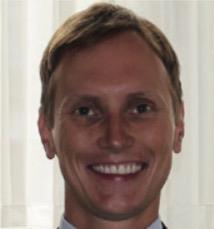 It is still too early to thoroughly evaluate the results of the Juncker Commission on the CMU. However, the second edition of the annual report on CMU key performance indicators provides some good assessment of the progress across the political priorities of the CMU programme. Some of the report's indicators show a positive trajectory since last year's results while the report concludes that the CMU needs bolder action to tackle the remaining obstacles.
Now, the new commission led by Ursula von der Leyen needs to shift gears in the CMU and that requires strong support from the member states and the European parliament.
The CMU is a European Commission (EC) initiative and I expect new and targeted proposals from the new EC. Various recent CMU reports, including the one from the Next CMU high-level expert group, in their recommendations provide a good basis for the EC's work.
When it comes to pensions, I would like to invite the EC to start working on an action plan on adequate income at retirement to set out the necessary steps to enhance European supplementary pensions. Considering the economic and fiscal constraints of first pillar pay-as-you-go pensions, private pensions must play a greater role in securing the future adequacy of pensions.
That action plan should be comprehensive and, for instance, include a launch of an adequacy-test for multi-pillar retirement savings, and concrete actions to improve the current costly and burdensome tax withholding procedures, for example by establishing a EU tax register of recognised pension institutions. To support increasing pension coverage, which is crucial, the action plan should also contain steps to implement, in various countries, auto-enrolment of employees in pension funds. For instance, since its 2012 introduction in the UK, more than 10 million people have been enrolled and opt-out rates have remained low.
EFAMA
Tanguy van de Werve, director general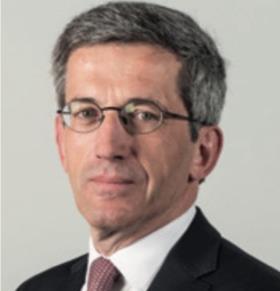 As we look to the next five years, we believe the CMU policy agenda of the new Commission should include the following four objectives.
First, it should focus on empowering citizens to take good decisions for their financial well-being and making full use of new digital solutions. To achieve this, communication across existing EU frameworks needs to be aligned so that end investors no longer receive diverging information. Additionally, financial regulation must be fit for harnessing the potential of new technologies to facilitate access to meaningful financial information and impartial expert advice. Also, investment education initiatives to enhance people's ability to make decisions, understand risk and reward must be actively promoted.
Second, the policy agenda should also look at encouraging citizens to save for their retirement to ensure their long-term welfare and the viability of social models. As such, a Retirement Savings Action Plan should be adopted to encourage EU citizens to save for their retirement. In this line, the PEPP [pan-European personal pension product] level two measures must be developed in such a way that the product remains attractive for savers and providers alike.
"Communication across existing EU frameworks needs to be aligned so that end investors no longer receive diverging information"
Third, steps should be taken to unleash the potential of sustainable finance. A principles-based taxonomy that is flexible enough to allow for the diversity of responsible investment strategies and continuous product innovation is required. Also, better quality ESG reporting by companies should be mandated by law.
Finally, there should be a focus on strengthening Europe in the global economy and deepening the Single Market. EU investors should continue to benefit from open markets and access to world leading expertise, and European firms should be allowed to compete on an equal footing with non-EU peers. At the same time, withholding tax refund procedures must be simplified, and long-standing barriers in the post-trade space should be removed.
CFA Institute
Josina Kamerling, head of regulatory outreach, EMEA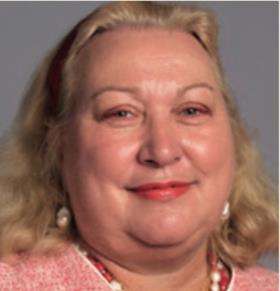 This year marks the 30th anniversary of the fall of the Berlin Wall and it is ironic that Europe is facing a challenge as mighty as the Cold War. If and when Brexit happens, Europe will have to examine new approaches to reflect the new reality and refocusing the CMU is therefore key.
Investment firms are already facing a future in which change is accelerating and they need to adapt. Within this context, the key issues for the next Commission are retail investors, financing SMEs, sustainable finance, and building capacity in different financial centres to reflect a post-Brexit EU.
Market fragmentation, the rise of private markets, and the need for alternatives to traditional bank financing are some of the obstacles faced by SMEs. In line with the CMU's objectives, policies should focus on products which will encourage long-term investments by savers – whether through private or public markets – for the benefit of SMEs looking for attractive capital-raising options. This alignment of interest is key to successful capital markets.
To alleviate the concerns around the unintended consequences of MiFID II, policies should focus on the mechanisms to ensure an efficient market for independent research is established, with enough coverage and quality throughout the economic spectrum.
The new Commission should also monitor the impact of regulatory measures on smaller firms with fewer economic resources and a lower capacity to adapt. One solution may be to segregate and nurture such firms on a venture exchange that signals lighter touch regulation. By extension, consideration could also be given to the appropriate mechanism required to grant the European Securities and Markets Authority more direct supervisory powers over practices pertaining to the cross-border distribution of investment funds. This could help reduce the current obstacles to the passporting of relevant products to investors across the EU.
And finally, we think it is paramount for the new Commission to continue to set a clear focus on investor protection by enhancing standardised disclosure requirements for better decision-making; only then will the industry be able to make a more positive contribution for the ultimate benefit of society.
CEPS
Karel Lannoo, chief executive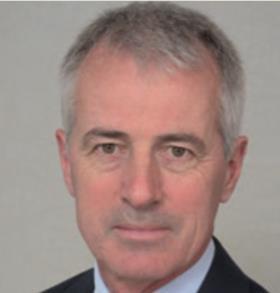 CMU is one of the many 'unions' the EU wants to create. As the new Parliament and Commission start to work, the realisation is that much remains to be done and with the work of the Next CMU group, things are moving into a higher gear.
Finance ministers are aware of a balanced financial system, even more so with Brexit on the horizon. This, however, should not mean a large regulatory agenda, but more cooperation between member states, better enforcement, and fine-tuning.
"With the work of the Next CMU group, things are moving into a higher gear"
The basis for more integration are the government bond markets, which remain very national, and maintain a home bias. The ECB recently launched EDDI (European Distribution of Debt Instruments), a mechanism for the issuance and initial distribution of debt securities. It is surprising that after years of single market and the euro, this remains an issue.
Another big issue is the financing of SMEs. Policy makers have started to realise that a lack of market finance affects the competitiveness of Europe's markets greatly, and attracts successful companies to the US markets. This is on the agenda of the new Commission. The question remains whether the EU will manage to bring change, as market financing has declined rather than increased, according to AFME's [Association for Financial Markets in Europe] latest CMU report.
The third priority is retail participation in capital markets. European investment fund markets remain fragmented and costly for retail investors, with high levels of non-performing deposits as a result. European citizens need a long-term investment product, but the question is whether the PEPP will become this vehicle.
The EU needs to develop more markets, and market financing, certainly in central and eastern Europe, and allow for the EU-wide issuance of bonds and equities, thus also requiring EU-wide supervision. There needs to be more competition in fund markets, to reduce costs and increase scale.