---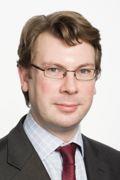 In the early years of the past decade, hedge fund managers dazzled pension funds and their advisers with promises of uncorrelated absolute returns. The narrative was that conservative and stuffy pension funds were too focused on peer group and relative performance and missing out on the action that endowments and other more sophisticated investors were enjoying through hedge funds and other alternative investments.
How times have changed. The 2008-09 crisis period highlighted many of the pitfalls of hedge fund investing: on aggregate the industry suffered losses, albeit smaller than those on broad equity markets, in the crisis period. Asset firesales led to liquidity issues and gates, while investors started to question both manager transparency and the double layer of fees of fund of fund managers.
Many investors concluded that many hedge funds offered a large component of market beta exposure that could be implemented more cheaply in other ways. Some investors, including CalPERS and PGGM, have decided to exit hedge funds entirely, citing fees and lack of added value.
It is easy to conclude that hedge funds, with their reputation for high fees, sit uneasily with pension funds. At heart, the problem with hedge funds was probably the way a disparate set of strategies were lumped together almost as a single asset class whose only real common features were their small asset size, opacity, relative illiquidity and a particular fee structure.
Successful large US endowments like Yale have clearly enjoyed enviably close relationships with, and privileged access to, many of the world's most successful investors, some of whom are alumni. Few can replicate that nexus of skill and money.
Yet many European pension funds rightfully remain happy to pay for appropriate skills and capabilities, and will opt for a hedge fund structure if that is the best way to go about it. Real skill is sought in credit in particular, and some credit-focused hedge funds have endeavoured to change their business models to make them more institution-friendly.
Some think that UCITS-style liquid hedge fund strategies represent a third wave of hedge fund investing. Having first targeted private client money and then pension funds, the thinking is that hedge funds now have the opportunity to bring the benefits of their wares to mass affluent and defined contribution pension fund members through liquid vehicles. The jury is still out on whether that will work.
What is certain is that there is much more granular understanding of the underlying structures and capabilities of the disparate bunch of managers that are loosely termed hedge funds.
What we loosely term 'hedge funds'
1

Currently reading

What we loosely term 'hedge funds'

2

3