Border to Coast Pensions Partnership, one of eight UK public pension asset pools, is seeking UK equity managers for its first mandate.
The pool, a collaboration between 12 funds in the Local Government Pension Scheme (LGPS), has launched a tender for an equity portfolio worth up to £1.25bn (€1.4bn) to be split between three asset managers.
According to the tender notice, Border to Coast wants managers with "each with a distinct style or role to play in contributing to the overall portfolio target".
It is seeking multiple investment styles, including value, growth and smaller companies strategies.
When the manager line-up is finalised, the combined UK Equity Alpha Portfolio will target an annual return of at least two percentage points above the FTSE All Share index net of all external manager fees and expenses, the tender notice said.
Managers applying for the tender should have at least a three-year track record for their strategy as of March 2018.
Applicants have until midday UK time on 27 July to submit their offers via the pool's manager selection consultant Mercer.
The full tender details are available here.
According to recent council documents, Border to Coast is also working on global and regional equity funds for launch later this year.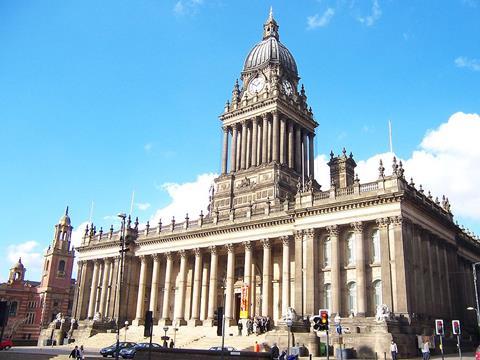 Border to Coast aims to pool roughly £43bn of assets from its member LGPS funds: Bedfordshire, Cumbria, Durham, East Riding, Lincolnshire, North Yorkshire, Northumberland, South Yorkshire, Surrey, Teesside, Tyne & Wear, and Warwickshire.
It is led by CEO Rachel Elwell, who joined in December from Royal London, while John Harrison is the pool's interim chief investment officer.
Fiona Miller – a driving force behind the creation of Border to Coast while head of pensions at Cumbria County Council – is the pool's chief operating officer.
The board is chaired by former Railpen chief executive Chris Hitchen.
As of March-end 2017, UK equities managers already running mandates for Border to Coast members included Columbia Threadneedle, BlackRock, Mirabaud, Majedie, UBS Global Asset Management, and Schroders.
Legal & General Investment Management ran passive UK equity funds for several member funds, while Teesside, Lincolnshire and East Riding pension funds all ran UK equity allocations in-house.